If you have been successful in gaining at interview to work in a hotel then you need to research your future role well. What exactly will you be doing, in what area? Consider such things as what is the hotel like (go and have a look round and see for yourself), is it for business guests, leisure or both? How big is the hotel, what does it feel like? Consider any points you would from staying there yourself.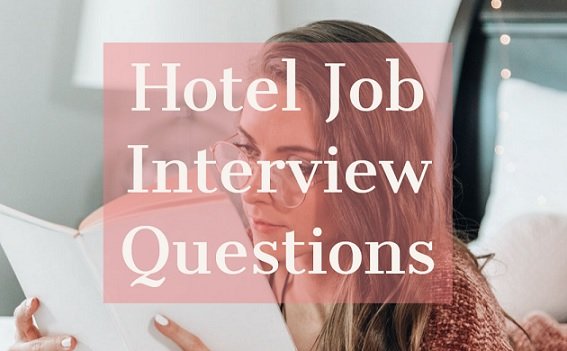 Once you are comfortable that you know everything there is to about the hotel itself then you need to concentrate on the specific job role and how your skills match to this. Compare your CV and the job description and make sure there are not any areas that you feel unsure about being able to do and if there are, work out a plan on how to improve this and then you can demonstrate this to your interviewer so it shows that you have given it some thought.
Hotel Job Interview Questions
During your interview, you could be asked questions such as:
What first strikes you about our hotel?
Have you ever stayed here or know anyone that has and what feedback was given?
How do you think your skills match to the job description?
How do you work in a fast paced and pressurised environment?
Do you have any restrictions to the hours or days that you work?
How many shifts will you work!
Why do you want to work here, and what are your future plans – short and long time
which is more important? complete the task 100% accurate or on time
If a customer approaches you with a question that you can't answer, what do you do?
Give me an example of when you had to deal with a difficult customer and explain how you dealt with it?
What are your worst attributes
Would you be willing to work on 18hr shifts if required?
What makes you want to work in a 5 star environment?
What would you do if a costumer start to yelling with you about the service?
There will be more questions related to the role specifically so it is important to research the information that you have been given and look for any more related information such as previous guests feedback, get a feel for the place yourself so that you can comment on this during your interview. Make sure that you think about any questions in advance that you would be interested on finding out at your interview.
Good luck.