Fulfillment in life is one of the essential human needs. We're most engaged doing something that brings meaning and joy to our lives, especially if this comes with a good paycheck.
So, how do you land your dream job, especially if you're a student that just graduated? Or, perhaps, you've worked from nine to five as long as you can remember, and changing things feels too stressful for you?
For both scenarios, it's easier than you might think!
The key things you need are persistence, motivation, and these tips that will give you a nudge in the right direction!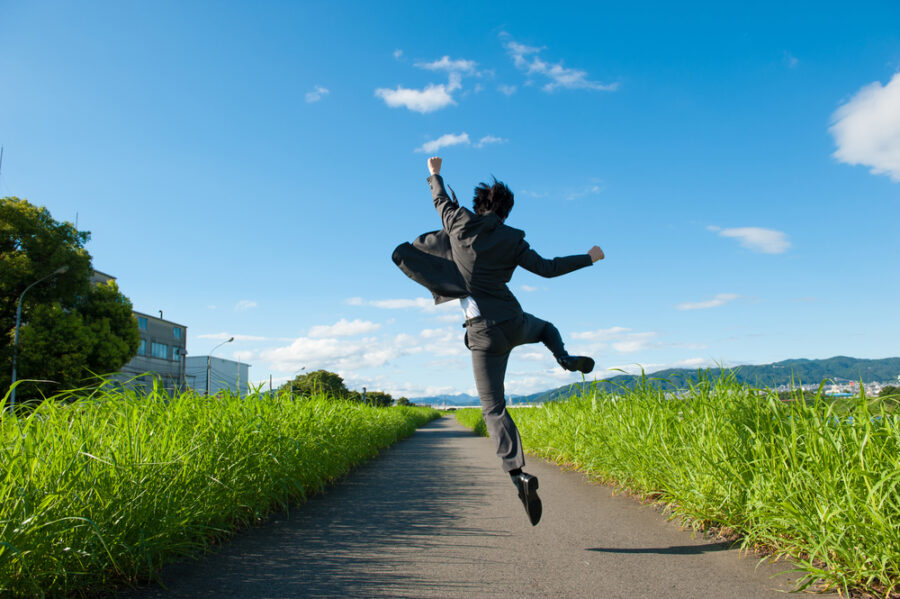 #1 Polish Your Skills
This tip is more for those who are students:
Make sure you start working on getting a dream job while you're still in college.
College helps you build a specific set of skills and gives you some experience in the form of writing papers or doing experiments, depending on your field of study. This experience is key for building your CV and getting  promoted, and it should be taken seriously.
Simply speaking: work on your GPA and polish your skills.
If you have some blind spots in your education, seek help from professionals that will write a paper for you so that you can improve your score. Check these writing services reviews and choose the one that works for you.
Also, it helps to take extracurricular courses that might be relevant to your field of work. For example, if you're a sociologist, taking gender studies can be a nice addition that will make your future research more inclusive.
#2 Build Impressive Resume
A hunt for the dream job begins with an impressive resume, and here's a couple of tips on how to build that:
Introduce yourself
The first block of your CV should be personal information: your name, photo, a job you want to get, and the contact info for the HR specialist to get in touch with you — your e-mail and phone number will do, but you can add social media links if you want. Also, you should  attach a cover letter  and describe why you're a perfect candidate for this position.
List your work experience and achievements
If you worked at a well-known company, this could work in your favor. However, in most cases, the HR specialist will look at your responsibilities, and what achievements the company reached with your contribution. So make sure those are the main focus. If you've just graduated and don't have job experience, treat your college papers as work projects and describe your work process and the results that you achieved.
Describe your hard and soft skills
Hard skills are specific, can be measured, and often are needed for the job you want, such as your education, relevant work experience, or the software you use. Soft skills are less defined and primarily needed for interactions within your team. Examples of soft skills are creativity, adaptability, emotional intelligence, etc.
Formatting is important
Formatting gives structure to your resume and highlights the main elements. You can use pre-made templates found online or come up with your own. Also, make sure that you save your CV in a format that is readable on most computers, such as PDF.
#3 Play to Your Strengths
Sometimes, we all make hectic choices, and your dream job might differ from things you've learned in college. For example, you might be a law school graduate who enjoys manual labor the most. Or, you might love writing reviews and articles for books you've read and turn it into a job at one of the many online paperhelp services for students and get paid for what you love.
You know what they say: the best long-term work is a monetized hobby.
Also, playing to your strengths helps you prioritize your skills and see your most prominent traits. We all know how difficult it might be to give yourself a word of encouragement but don't be afraid to do it: it will help you in the long run.
#4 Incorporate Networking Into Your Search
Did you know that more than 70% of all positions are filled by referrals?
This is what research says, and you're probably already imagining your dream career slipping right through your fingers.
Don't worry!
As the old saying goes, it's not what you know, it's who you know.
In other words, get in touch with someone who works at your dream company or manages a startup with good potential. Here are a couple of ways how to do that:
Go for a meeting or a conference. Big companies, especially IT-oriented, often hold events that highlight the state of the industry and help people stay in touch with the latest trends. However, these meetings also are a powerful networking tool to help you build new connections and maybe find out the career you want.
Apply for an internship. A paid internship at the company will get you acquainted with the internal processes and help you obtain relevant working experience. It's also a great way for you to show your skills and working process and see if you click with the rest of your team. In the best scenario, you'll have a group of people that can vouch for you and help you get a promotion.
#5 Remember That Progress Isn't Linear
Looking for your dream is an incremental process. That's why it's important to identify your strengths and weaknesses before you start. If you aren't the best public speaker, invite a friend and stage a dream job interview, so you can see where you need to work on your delivery. Look for the relevant skills for the job you want, and take a couple of online lessons if you need to figure out new software. And finally: prepare yourself that your very first job interview might not be your best shot — we've all been there. Take every opportunity as a chance to improve your skills, and your best career will meet you sooner than you think!