Are you trying to create a CV to get a temporary position, perhaps during a gap year or holidays, maybe even as a volunteer for an international aid organisation or charity? Whether your searching for a temporary or permanent job, these days you are going to be competing with a lot of other candidates. Read this to help you create a brilliant CV, either for a job at home or abroad, that gets you noticed!
Related: How to write a winning CV
As always your CV must be a clear and concise summary of your qualifications, skills and experiences but it is particularly important in a temporary position that your personality is allowed to shine through.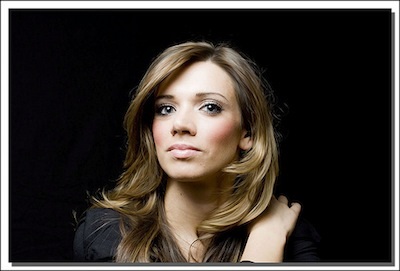 Contact Details – These should be up-to-date so potential employers can easily reach you by phone, email or even post
Personal Profile – Some say this is the most important part of the CV as it is a summary of your individual qualities and attributes whilst others prefer not to include such a section. Our recommendation is to include it, particularly on a tmeporary CV.
Objective – This should clearly state that you are seeking part-time or holiday employment, to ensure that your intentions are clear to the reader. You can also note what you intend to do when the temporary period is finished such as return to university.
Education and Qualifications – Details of all academic qualifications since secondary school in reverse chronological order
Additional Skills – An optional section highlighting your proficiency in the use of computers, your knowledge of foreign languages, etc.
Achievements – Another optional section detailing academic, sporting or professional achievements
Career Summary – Include all part-time, full-time, temporary and voluntary employment, again in reverse chronological order
Personal Details – Your date of birth, your nationality and whether or not you can drive can all be included in this section
Interests and Activities – Although some argue that this section is not necessary, and it is generally omitted in the US, it is a good opportunity to reflect something of your personality, showing that you can maintain a healthy balance between your work, your studies and your personal life
Presentation
It is always very important that your CV is well-presented. Here are a couple of points to remember:
Type your CV rather than handwrite it – although cover letters can be handwritten for a more personal touch, but only if your writing is legible.
Use good quality paper that is not flimsy, but not too thick either.
Be creative with your presentation and choice of font, but always choose something easy to read quickly.
Keep it to a maximum of two pages and a cover letter.
Put the most interesting information on the first page.
These days people often choose to spend a period working overseas, often in developing countries, where they can gain invaluable life skills and enjoy a life-changing experience that will add significant value to their CV. It is a special kind of person who is prepared to give up their time and effort for voluntary work and their attributes and skills need to be sufficiently reflected in their CV. Use your CV to sell yourself using the following key points:
Make sure and 'interesting' facts, attributes or activieties are highlighted and on the first page – ones that make you stand out as someone who rises well to a challenge and integrates successfully into team environments;
Include ways to demonstrate your communication skills and your ability to interact with a range of people such as programmes you have been included on;
Personal Profile is an opportunity to really sell your personality – employers will want to know more about you than just what you have done at school and in your career so far
Emphasise any significant achievements you may have enjoyed that help to demonstrate your ability to succeed
Similar rules will apply to the preparation of a CV for temporary employment – you will need similar attributes such as the ability to integrate well with other people, pick up new information easily and have strong communication skills.

photo by: colinlogan