List of jobs that will no longer be available for human when AI comes in according to Oxford University. These 12 jobs are %99 of chance will be automated so no need to employ human to do them.
If you currently have one of these jobs then it's best time for you to consider a career change?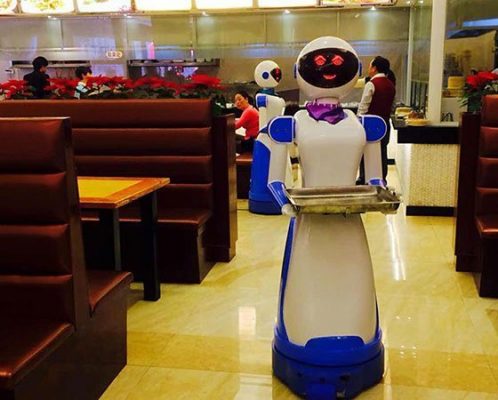 The jobs most likely to be stolen by robots
Data Entry Keyers

Library Technicians

New Accounts Clerks

Photographic Process Workers and Processing Machine Operators

Tax Preparers

Cargo and Freight Agents

Watch Repairers

Insurance Underwriters

Mathematical Technicians

Hand Sewers

Title Examiners, Abstractors, and Searchers

Telemarketers
Following jobs are AI proof so they will be around even if Robots take everything else, they will still be in the job market for grabs. You can feel safe with your career if you currently have one of the following jobs.
The jobs robots won't be able to steal
Recreational Therapists

First-Line Supervisors of Mechanics, Installers and Repairers

Emergency Management Directors

Mental Health and Substance Abuse Social Workers

Audiologists

Occupational Therapists

Orthotists and Prosthetists

Healthcare Social Workers

Orthotists and Prosthetists

Occupational Therapists

First-Line Supervisors of Fire Fighting and Prevention Workers

Oral and Maxillofacial Surgeons

Lodging Managers

Dietitians and Nutritionists

Choreographers

Sales Engineers

Instructional Coordinators

Physicians and Surgeons

Psychologists

Elementary School Teachers, Except Special Education

General Dentists

First-Line Supervisors of Police and Detectives