When consulting with a recruitment agency, and in particular one of their consultants or agents who has been allocated to you, it is essential you find out more about them. You don't have to take the first consultant you find, and it is important you find one that can work well with you to ensure you find the job you are looking for. The industry is unregulated for the most part and having a poor consultant or one who is not competent enough can waste a lot of time for you in the search for work. Just as they interview you to find out more, you should interview them too. Some questions are broad 'getting to know you' questions, where other will be more specific to jobs or assignments. Here are ten questions you must as to make sure you have chosen the right person to handle you and your career.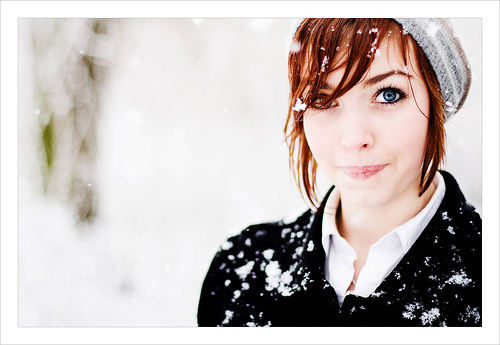 1- How Long Have You Been In Recruitment?
Simple, but knowing how long someone has been doing their job is important. Some people who are new and inexperienced may lack some of the knowledge of their older colleagues, but they may also be hungrier and eager to help you succeed. At the other end of the scale, there are people who have worked in recruitment for years and have become arrogant and complacent, and may not be the most helpful when it comes to finding work for you. A recruitment agency should have a strong network of connections, as well as the contacts and expertise that only come from several years' experience. Aim for someone with between five and fifteen years in recruitment if possible.
2- What Is The Consultant's Background?
Ideally, a specialist recruiter should have a broad knowledge of the industry for which they recruit, whether it is IT, accountancy, or any other career. It may even be helpful if they have worked in that industry in a few roles. However, it is not essential. What is most important is the knowledge of the company, the managers, the needs of the business for which they are recruiting and the role involved. Knowledge of their sector can be attained through research and keeping up to date that way.
3- What Can You Expect From Your Consultant?
Recruiters should be completely honest with you and tell you what they plan to do to work alongside you and to achieve your career ambitions with you. They should be optimistic and confident without promising you astonishing results; jobs are tough to come by these days because the market itself is exceptionally tough and many vacancies have far too many applicants. You can also use this question to gain insight into the way your consultant works and thinks.
4- How Often Can I Expect You To Update Me?
Recruitment consultants are sometimes the victims of negative press, which is not necessarily deserved, but at the heart of the complaints is an issue with communication. They do manage a lot of companies and individual clients like you, but you should still expect them to contact you regularly, even if it is just to tell you that they haven't found anything for you yet.
5- Who Are Your Main Clients?
How successful a recruitment consultant will be in placing you rests primarily on their client base and the companies they recruit for. By knowing who they work with, it can indicate how relevant they are to you and the skills you have, as well as how relevant they are to the career path you wish to pursue. It also gives a bit of an indication as to how strong their network is. If they have a long, successful professional relationship with several clients, this bodes well because a company that is dissatisfied with a service will quite simply change the recruitment company they use.
6- Have You Worked for Many Recruitment Agencies?
This is a bit of a naughty one to ask and may unsettle them a little, so try and get the answer from somewhere like LinkedIn first if you can. The exact number is not important, however, someone who jumps from company to company may not have been successful at previous posts, meaning they have to move on more often than they would like. Someone who has worked in a handful may have changed companies for career progression; this is more acceptable nowadays as people change work more to chase the money and opportunities that they may otherwise lose out on.
7- Have You Any Feedback On How I Can Improve My CV?
Since your CV is one of the main things they will send to potential employers to give a representation of you, who you are and your experience, it is in their best interest to have your CV up to scratch. The best consultants will understand that time spent improving on your CV will help to increase the chance of placing you in a role. Listen to the feedback they give: they know what succeeds, what gets you noticed, and what should be left out to give you the chance at the best first impression possible.
8- Do You Have Any Recommendations For How I Can Develop My Career?
If your consultant is worth their salt, they will be happy to give you some careers advice as to how you can progress further and improve your career. They may make suggestions on your career plan, give ideas of where you could progress to next, to help you take a step up the ladder, and may even be able to recommend qualifications or courses to help you gain further knowledge. Listen to them if you want to get ahead.
9- Job Specific Questions
When your consultant speaks to you about a potential role that could be of interest to you, there are a few questions you should fire at them to get a clearer picture of what might happen next.
10-Have You Placed Someone With This Company Before?
The best consultants will be able to assist you at every stage, and if they have worked with a company before, it means they have a deeper knowledge of the business, its people, its processes and what people who work there think of the company. Admittedly there does have to be a 'first time' working with every new company, but a company who is a returning client implies that they had good service the last time and were satisfied with the candidate put forward. It also means your recruiter will be less likely to ask you about something you might find completely irrelevant.
11- What Is The Recruitment Process?
Failure to prepare just means you are preparing to fail. The consultant should know how the company recruits, especially if the company is one they have worked with in the past. If you have an idea of the questions you will be asked, the criteria you will be required to fulfil, and information on any competency tests. They will also know roughly how many interview stages will take place before they make their decision. The process may vary but having an idea of how things will go is an immense help to you.