The average person in the UK travelled more than 6,500 miles in 2018, according to official statistics. Cars/vans covered more than three-quarters (77%) of that total distance compared to other types of transport. The also data shows that we prefer travelling by road for those longer journeys – from the daily commute and other business trips or holidays and days.
For some trips, we make the conscious decision to be in a car for a long period. For others, however, there's often no better alternative. Either way, it's important for your vehicle to withstand the extra time and distance demands you'll be placing on it. So, before switching on the ignition and releasing the handbrake, here are five things to check – helping you get from A-to-B safely and securely.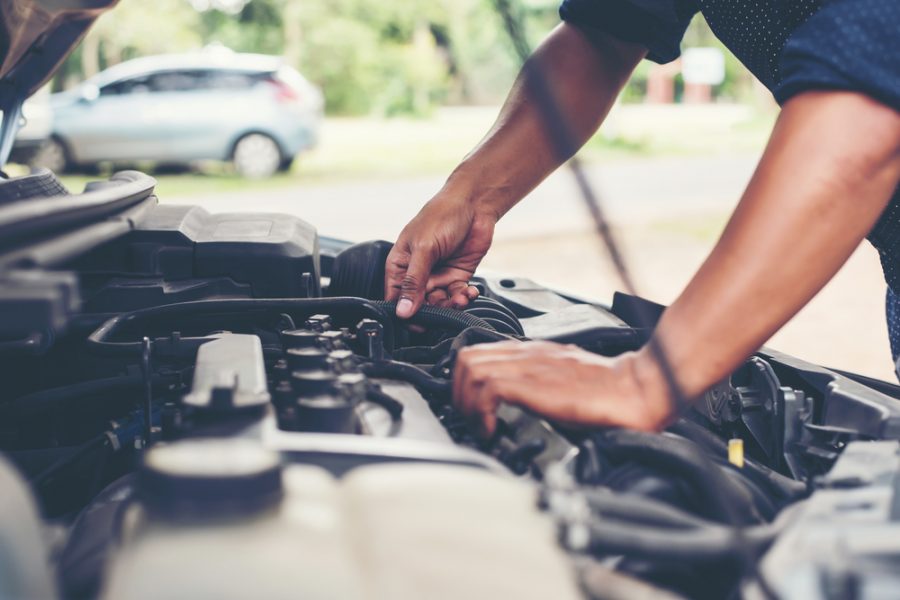 Check under the bonnet
If you don't know what's what underneath your car bonnet, you're not alone. Eight out of 10 drivers don't know when to make an oil change, for example. But even just checking your oil levels is one of most essential things to do before a long journey. And checking your oil is easier than you may think.
It's not just oil, however. Other things to check under your bonnet before your next long car journey include screenwash and engine coolant levels.
Tyres
Tyres are the only part of a car in contact with the road surface. As such, you simply can't afford not to check them before any trip – let alone a long one. Not only must tyres be properly inflated to the correct pressure, they should be in good condition with no bulges or tears.
You must also check your tyres treads are at least 1.6mm in depth around the central three-quarters of the tyre – the minimum legal limit. The recommended depth, however, is 3mm. If your treads are below the legal limit, you don't just risk a £2,500 fine and three penalty points – but your safety too.
Up-to-date documentation
Are your relevant driving documents valid and up-to-date? To drive a car in the UK, it must be taxed and have an MOT. You'll also need to possess a valid driving licence and appropriate insurance cover from providers such as Gallagher – particularly if you're driving long distances on official business.
Fuel
It seems obvious, but do you have enough fuel in the tank. This doesn't necessarily mean having the amount of fuel you need to complete a journey from start to finish. You must, however, ensure you have enough to get you to the next petrol station. Being forced to stop after running out of fuel can put the safety of you and others at risk. It could also damage your car and even earn you a fine.
Windows and wipers
Good, clear vision is essential to driving – even in the dark. It's a good idea to make sure you can see out of all your windows before embarking on your journey. Mud, ice and condensation are common things that can restrict your vision, not to mention luggage and other obstacles that can block your vision from inside the car.
You should also check that your windscreen wiper blades are in good condition. If not, they may not be able to adequately clear your windscreen of water in rainy driving conditions.