The nursing profession offers a wide variety of employment choices all of which come with great opportunities to improve the lives of others. An online accelerated BSN nursing program can be a route to a fulfilling nursing career for those who have a bachelor's degree in a field other than nursing and wish to become registered nurses.
This post provides important details as an introduction to enrolling in an online accelerated Bachelor of Science in Nursing (BSN) program.
Understanding the Online Accelerated BSN Program
An online accelerated BSN program is specifically designed for individuals who hold a bachelor's degree in a non-nursing field and want to transition into nursing. These programs offer an intensive curriculum that is streamlined to focus on nursing theory, clinical skills, and practical experience. The accelerated nature of the program allows students to complete their BSN degree in a shorter timeframe, typically within 12 to 18 months.
Prerequisites and Admission Requirements
To be eligible for an online accelerated BSN program, candidates must meet certain prerequisites and admission requirements. These requirements may vary between institutions, but they commonly include a minimum GPA, completion of specific prerequisite courses (such as anatomy, physiology, and microbiology), and submission of official transcripts from previous educational institutions. Some programs may also require applicants to have healthcare related experience or pass an entrance exam such as the Test of Essential Academic Skills (TEAS).
Online Learning Platform and Technology
A virtual learning platform is used by online accelerated BSN programs to offer courses and facilitate interaction between course mates, instructors, and students. It is important to own a computer or laptop that satisfies the program's technical specifications, and you should have access to a steady internet connection. For effective participation in the program, it's also important to have a working knowledge of using email, discussion boards and other online communication tools.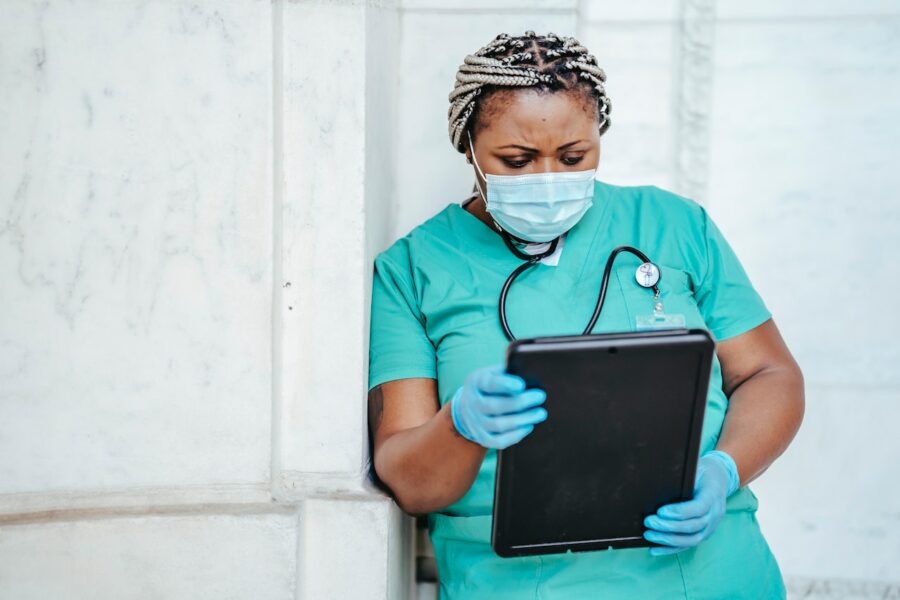 Curriculum and Course Structure
The curriculum of an online accelerated BSN program typically includes a combination of online didactic courses, virtual simulations, and in-person or online clinical experiences. Didactic courses cover subjects such as nursing fundamentals, pharmacology, pathophysiology, and nursing research. Virtual simulations provide an opportunity to practice clinical skills and critical thinking in a controlled online environment. Clinical experiences are arranged either by the program or the student in coordination with approved healthcare facilities, allowing students to gain hands-on experience under the guidance of qualified preceptors.
Time Commitment and Flexibility
Due to the expedited nature of the curriculum, an online accelerated BSN program requires a great amount of time commitment. it is important for students to be prepared to devote quality time for courses, assignments, readings, and clinical experience. However, there is a degree of flexibility provided by online programs that enables students to design a study plan that aligns with their individual schedules regarding both their personal and professional lives. To effectively juggle academic obligations with other commitments, it's important to cultivate self-discipline and have good time management skills.
Support and Resources
Although online learning provides flexibility, it is helpful to have access to support and resources throughout the program. Online accelerated BSN programs often offer academic support services, including access to faculty members, tutoring services, and technical assistance. Students can seek guidance and clarification through email, discussion boards, or check in with the right person during virtual office hours. It is also beneficial to connect with peers through online forums or study groups to enhance collaboration and exchange of ideas.
Clinical Placement and Licensure
Clinical experiences are a vital component of nursing education, allowing students to apply theoretical knowledge in real-world healthcare settings. Online accelerated BSN programs typically assist students in arranging their clinical placements by partnering with healthcare facilities, or providing guidance on securing clinical opportunities. It is important to note that students are responsible for any associated costs, such as transportation or liability insurance, during their clinical rotations. Upon completion of the program, graduates are eligible to sit for the National Council Licensure Examination for Registered Nurses (NCLEX-RN) to obtain their nursing license.
Career Opportunities and Advancement
A BSN degree earned through an online accelerated program opens you to a variety of nursing employment options. Graduates can seek positions in hospitals, clinics, long-term care homes, and community health groups, and other healthcare settings. Obtaining a master's or doctoral degree in nursing for example, or pursuing some other advanced training in nursing for progression in the profession are all possible with a BSN degree.
The Wrap-Up
In conclusion, an online accelerated BSN program provides a practical and effective education and training for people with bachelor's degrees in fields other than nursing to enter the nursing field. To be successful, candidates need to meet the program prerequisites, know how to use the online learning platform, follow the curriculum to the letter, commit quality time to their studies, and access any assistance they need during their time on the program.