Garages can be difficult to find when house-hunting, particularly in densely populated areas where you need them the most. For example, car parking in central Birmingham and New York City alike is extremely difficult to come across, which is why you might consider buying your own garage. However, even if you don't require parking, a garage can have more than one function and certainly adds some value to a property. Especially in the center of a large city, private garages are immensely sought-after. So, if you have the space and financial capabilities to build a garage, it's certainly worthwhile in the long run.
Required Functions
Although the primary function of a garage is to provide you with a parking space, you shouldn't feel limited to this when building a garage. For example, you might incorporate a gym or potentially a home office. In fact, one recent study discovered that around 60% of garage owners don't use their garages for the purpose of housing cars. Instead, they use them as extra storage space, linking them more closely to a tool shed, rather than a garage. As a result, you need to properly consider your needs and roll with the idea that best meets these requirements.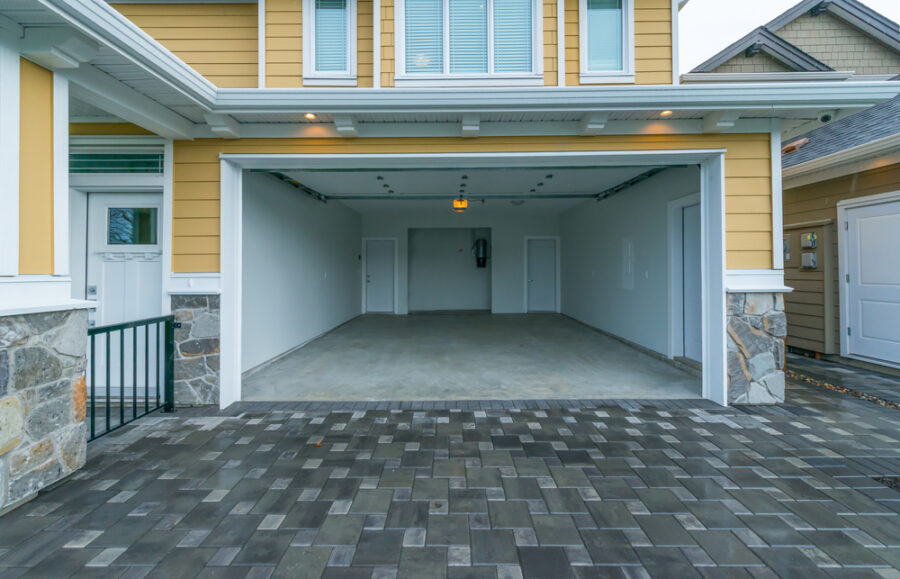 Is an Integrated Garage Suitable?
As far as the decision between an integrated and detached garage is concerned, this will depend on the amount of space you have available, your budget, and your plot. There are various benefits when it comes to building a garage within your property. For instance, this makes it much more accessible for those garages that double as something more than car storage. Additionally, if you decide to extend your property at a later date, you'll have an already available conversion space. Similarly, if you're strapped for space, it's a good idea to keep the new development as close to the original property as possible.
Is a Detached Garage Suitable?
In instances where you have the available space for a detached garage, a standalone feature can act as a real striking statement. Although, with this being said, it's important that the dimensions of the garage don't overwhelm your existing development. Similarly, a detached garage will be exempt from standard building regulations, as this is not intended to be a living space. Despite this, it will be required to be less than 30m² in floor area, single story and without sleeping accommodation, built of non-combustible material, and built no fewer than one meter away from the property's boundary.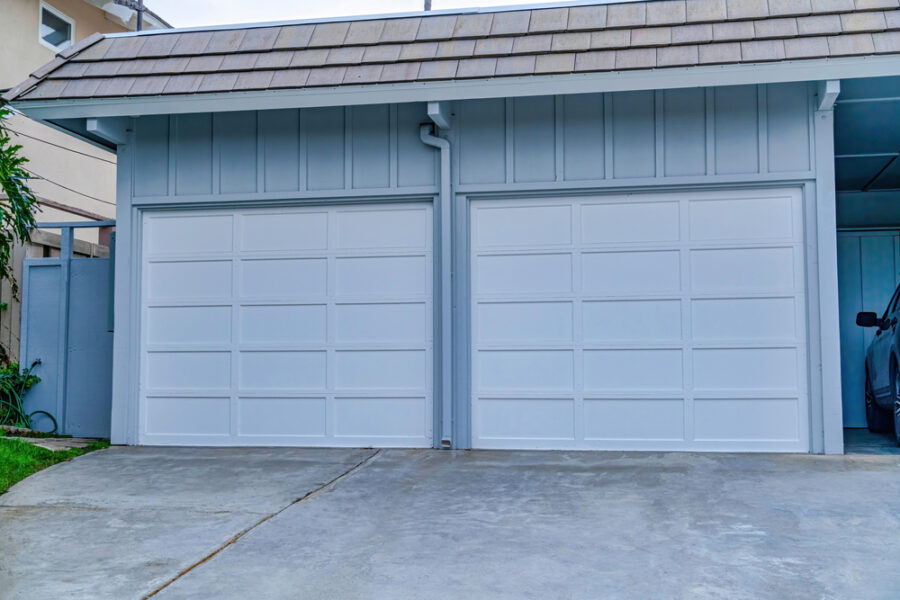 Size Requirements
As a rule of thumb, the standard one car garage in the US should have a width of 12 feet, a depth of 20 to 24 feet, and a door width of eight feet. Despite this, a large car, such as a 4×4 might appear slightly cramped if you intend for the space to be multi-purpose.
Design Options
A garage can have a lasting impression on a property, which is why it's so important to carefully select the right design option. The possibilities are endless when it comes to building a detached garage, as you might opt for traditional brick and mortar or even a more contemporary oak frame. As far as integrated solutions are concerned, it's usually understood that the new structure should match the design of the existing structure to avoid a disjointed appearance.
Planning Permission
If you're building your entire living space, the construction of a garage should be included within the planning permission of this. However, if the garage is an add-on to your existing property, you should be able to file this under permitted development rights.