All of us have to reach our final destination. Death is inevitable, so we have to prepare our last will at some point in our lives. Creating a will helps you decide who will be the owner of your assets after you pass away. It helps you in assets distribution that includes property, investments, savings, and any personal asset. Most people donate their life savings and property to non-profit charitable organizations. This type of donation is called planned giving or also a legacy gift. If you plan to create your will and donate some assets to a charitable organization, you should know how to do it.
While preparing your will, it is important to have a clear idea of what you can donate. Some people prefer to donate money to a charity of their will. But you have the option to donate any of your assets. If you have financial assets like bonds and stocks, then you can add these in your will. Other than financial assets, you can also consider your jewelry or artwork. Let's find out some charitable ideas that you can include in your will as a goodwill gesture.
Decide What You Want To Donate
One of the initial steps while creating a will is to decide what you want to give to the charity. It is one of the key points while you intend to leave a bequest for a charity. Firstly, you have to name the primary beneficiary for the specific asset or a gift. For example, you should name it "Charitable Bequest to St. Jude's Research Hospital" if that's where you want to donate stock, money, or anything to. It's best to assign a specific percentage of your entire property to a charity. Most people leave 10 to 15% of their estate when they create will to donate something to charitable organizations.
Name The Charity As A Beneficiary
Once you know what you want to leave to charity, you should name the organization of your choice in your will as the beneficiary. It will make things easier for you if you make a list of organizations. It includes the full name, address, and employer identification number (EIN). It is a unique number that IRS assigns to all business entities.
By adding a charity's EIN, you will clarify which charity you are donating your assets to. It will be helpful in such situations where there are multiple charities with a similar name. By doing some research on the internet, you can easily find the EIN of any charity. A charity can have multiple branches. It means every branch can have a separate EIN, so you should also find the correct EIN of the branch you want to leave your assets to.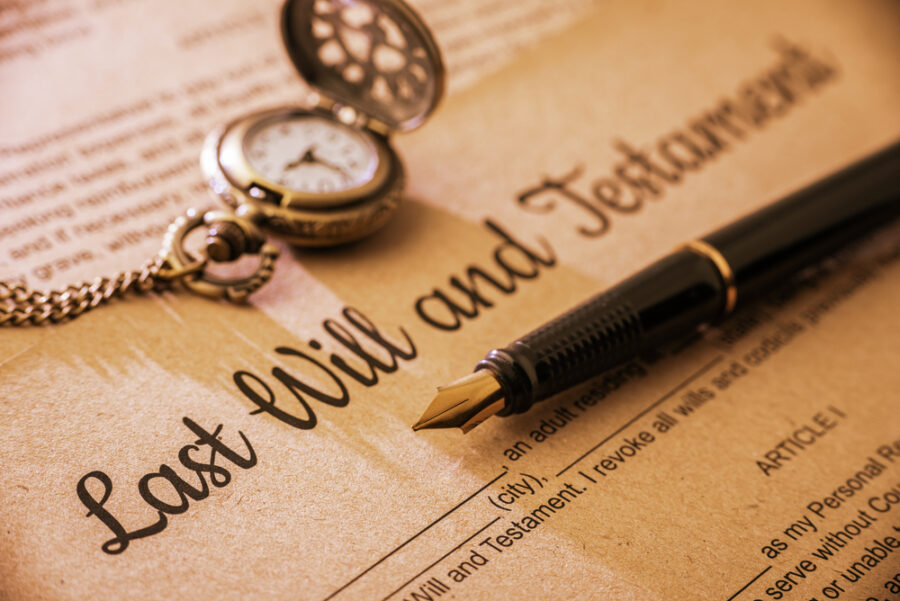 Decide Type Of Beneficiary
It is essential to choose what type of beneficiary you would like the charity to be. So, you should know the types of beneficiaries to make the decision accordingly. If you want the charity to be the primary beneficiary, it means that the charity will receive all assets you will assign them.
Then comes another type is known as the secondary beneficiary. If your beneficiary dies before you, then you have to consider the option of the next beneficiary. Therefore, you need to have the standby option of charity of your choice. The last one is the residuary beneficiary. If you want the charity to be the residuary beneficiary, all your assets will go to the charity you did not add specifically to your will. If you want to leverage the online method, you can find a section that will help you include charitable gifts.
Inform Charity About Gift
Most charities depend on donations to raise funds. It helps them to operate their finances efficiently if they know legacy gifts beforehand. Charitable organizations provide options to donors via email or phone to notify their team about the gift they will leave in a will.
Although, it is an optional and effective way to build your legacy. It allows charities to make necessary arrangements to donate your stuff to the deserving person immediately. It is your responsibility to do everything in your capacity to ensure that the stuff you are donating should reach the right person. So, it will be really helpful for the charity if you will inform them about gifts in advance.
Even after leaving this world, the best way to get blessings is to donate your assets to deserving people by creating a will accordingly. It is important to have complete awareness about the charitable ideas and how you will donate assets to charity in your will. We all live for ourselves for our entire lives, but it takes a lot to add real value to someone's else life. Donating assets to charities on your will as a goodwill gesture will help you earn lots of prayers. It will make your journey to your final destination peaceful.