You've got your CV and you've been active on the job market, applying for all the jobs that match your skills and experience, but despite your best efforts you haven't heard back from ANY applications. Sound familiar? You're not alone. It's a common complaint I hear from clients and students, but one that can often be resolved with a good review of what is or isn't working on your CV.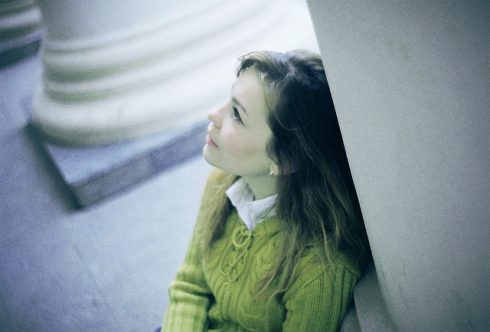 When I conduct a CV review, here are the main things I look at and advise changes for:
1. Your Personal Profile
After your personal details and contact information you should be including a solid personal profile – and be specific with this! If your current one starts with 'I am a hardworking, reliable individual, able to work as part of a team and on my own' – Change it. Now! About 95% of the CVs I review start with this or something similar – I'm bored of reading it and I know that employers are too!
Tailor your profile for the job or industry you're applying to. For example, if you're applying for a retail role start it with 'I am an enthusiastic, self-starter with over 2years direct retail experience, committed to delivering consistent, high quality customer service.'
Be specific and the employer will see straight away why they have your CV in front of them.
Related: 5 Ways to Overcome a Lack of Experience on Your CV
2. Your Key Skills
I see this missed off a lot on CVs but I actually think it's an important and great way to showcase not only your relevant skills, but also any achievements, professional memberships and awards.
Again, keep them relevant to the role and/or industry you're applying for and try to steer away from just creating a list of 'soft skills'. If you're applying for admin work, an employer won't be too impressed by 'communication skills' or 'good level of IT' – be specific! For example, 'High Level of Communication skills – Successfully liaised with department management and colleagues to achieve business objectives' and 'Extensive Database Experience including MS Excel and working with formulae'.
Check through the job description and on the company website to help give you ideas and make sure you're using the company language.
3. Employment History
This is where you really need to be remembering the 'maximum two sides of A4' rule! It can be easy to get carried away with listing every single role you've had since the age of 16, but it's important to keep this concise and – you guessed it – relevant.
Scale back to at least the last five years of employment, list the job title, company & dates and remember to keep it in chronological order. Highlight key roles or work activities that relate to the job description and use bullet points to detail your achievements and again focus on the specific details of your employment that the employer will be looking for. For example, if they ask for project management experience, bullet point the projects you've managed, detailing what was needed, what you did and what the outcome was.
If you're experience is lacking, focus on additional experience you've achieved and your transferable skills – work placements, community work and additional training you've undertaken all demonstrate that you're reliable and willing to undertake opportunities.
Related: How to use Keywords to make your CV stand out
4. Education & Qualifications
As with your work history, these should be kept in chronological order, including where you studied, what you studied, grades and dates. Again, you don't need to list every single thing you've done – especially if you didn't complete or if you failed the qualification (I've seen this a few times on CVs and it doesn't create a good impression!).
If you failed a qualification at school, but went onto re-do the qualification at college, or upgraded a qualification at a later date – only include the most recent and up-to-date qualification on your CV.
If you have no formal qualifications but have completed a lot of in-work training, make sure you include this too, especially if it's relevant to the roles you're applying for (think along the lines of Health and Safety, COSHH, Manual Handling etc). A heading stating 'In Work Training' or 'Professional Development' will make you stand out and demonstrate your willingness to develop with an employer.
5. Additional Information
Here's your opportunity to provide information on anything extra that the employer might be looking for. This could be any team work, voluntary work or additional experience you've undertaken that are relevant to the role.
I recommend you include this instead of a 'Hobbies and Interests' section – you can still include hobbies but try to steer away from the common 'I like socializing and reading' – what do you do to socialize? What do you like to read? Demonstrate your personality! For example, 'I'm an avid bookworm who enjoys most fiction and have used my passion to write short stories.'
It's also a good place to explain any gaps in your employment history. For example, if you've been out of work due to health reasons you can write something like 'Following a career break to manage a health condition, I can now confidently say I am ready to return to work force and feel I have a lot of offer my next employer.' It doesn't need to be any more complex than that.
And one last thing:
Spelling and grammar! Always, always, always proof read your CV before sending to an employer or better yet ask a friend or family member to do this for you! More employers tell me they dismiss a CV for poor spelling and grammar over anything else so it's key to get this right!
Above all, the advice I give clients is to make sure your CV is an ever-changing document. Every job you apply for will have a different job specification and key words in the advertisement and this is where your CV needs to take its lead from. If you're not hearing back from employers – Change your CV!
photo by: nastya koska