The healthcare industry is a booming sector with a wealth of lucrative career options for those with a Health administration degree. This rapidly growing field offers not only financial rewards but also the chance to make a positive impact on people's lives.
The BLS states that healthcare occupations are expected to see a 13 percent increase in overall employment between 2021 and 2031, which is quicker than the average for all disciplines and will add about 2 million jobs to the economy.
With such bright prospects, this article will delve into eight promising career paths for health administration degree holders, discussing their roles, responsibilities, and potential earnings.
Hospital Administrator
Hospital administrators play a pivotal role in the healthcare industry, managing the day-to-day operations of a hospital to ensure seamless functioning. These professionals manage budgets, staffing, and patient care while implementing policies and processes that improve patient results.
As the healthcare field grows more competitive, those looking to stand out in healthcare administration can gain an edge by pursuing further education, such as an online master's degree.
An attractive choice is an online master's in healthcare administration that doesn't necessitate a GRE. This option prevents candidates from the Graduate Record Examination (GRE), a standard test often needed for graduate school entry.
This alternative path offers a handy and reachable means for ambitious hospital administrators to gain the needed expertise and understanding, boosting their career opportunities. Candidates interested in pursuing a lucrative degree without attending a physical institution can apply for an online masters in healthcare administration no GRE required degree.
Nursing Home Administrator
As a nursing home administrator, one is responsible for managing nursing homes, long-term care facilities, and assisted living centers, guaranteeing residents receive the appropriate care they need.
Key tasks involve:
Supervising staff.
Ensuring adherence to government regulations.
Creating an environment that promotes the well-being of elderly residents.
This meaningful career path allows professionals to contribute positively to the lives of older adults, fostering a sense of fulfillment and satisfaction.
In addition to the emotional rewards, nursing home administrators can expect an average annual salary of over $125,000, making it a financially appealing option for those with a health administration degree.
This career choice blends monetary incentives and the opportunity to make a significant difference in the lives of the elderly population.
Health Information Manager
As health information managers, professionals assume responsibility for managing and protecting patient records in healthcare organizations. They focus on maintaining accurate data, upholding confidentiality, and adhering to regulatory requirements.
With the increasing importance of data management in healthcare, there is a growing demand for qualified health information managers.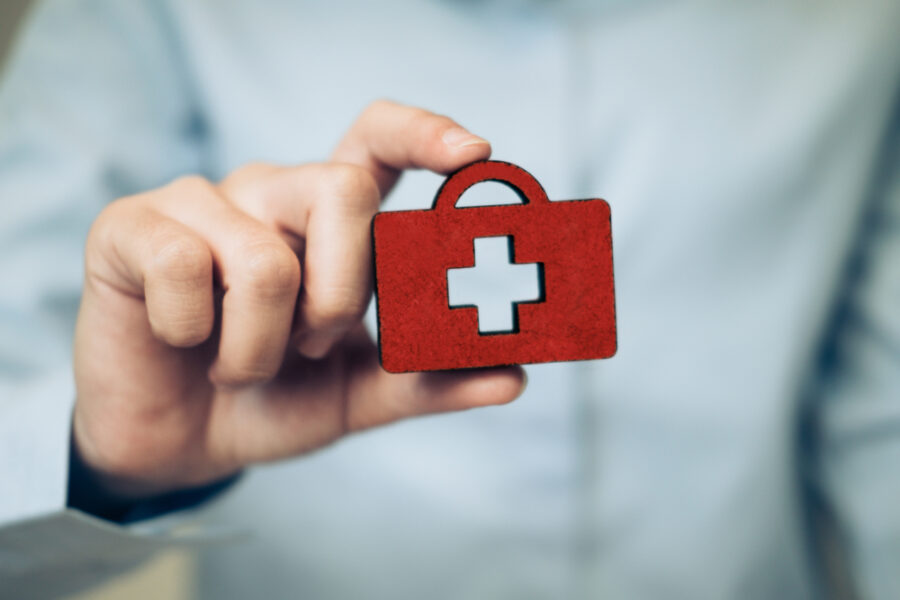 This essential position plays a significant part in enhancing healthcare services' efficiency and safeguarding confidential patient data. According to the BLS, health information managers can anticipate a median salary of $101,340, making this career a financially rewarding option for individuals with a health administration degree.
This profession combines the opportunity for a lucrative income with the chance to have a meaningful impact on healthcare services and patient privacy.
Healthcare Consultant
Healthcare consultants play a vital role in enhancing the efficiency and effectiveness of healthcare organizations. They scrutinize the operations of these organizations, pinpoint areas that require improvement, and recommend innovative solutions.
They help improve healthcare institutions' general service by utilizing their expertise in financial management, policy development, and patient care.
This expertise allows healthcare consultants to make a tangible impact on the delivery of healthcare services, ultimately benefiting both patients and providers.
For individuals with a health administration degree, this career path offers the chance to make a meaningful difference and a financially rewarding opportunity, with an average annual salary of $83,685.
Healthcare consultancy combines professional growth, financial rewards, and the ability to influence the healthcare industry positively.
Pharmaceutical Project Manager
Pharmaceutical project managers are critical in developing, producing, and distributing essential drugs and medical devices. They collaborate with interdisciplinary teams, skillfully managing budgets and ensuring strict compliance with industry regulations.
This demanding role requires a unique combination of project management skills, industry knowledge, and the ability to work effectively with diverse stakeholders.
For health administration graduates, pharmaceutical project management is a challenging yet rewarding career opportunity. With an average annual salary of $84,475, it is a financially attractive option that allows professionals to contribute to advancing healthcare treatments and technologies.
Clinical Research Manager
Clinical research managers are essential in the progress of medical treatments and devices. They supervise the design, execution, and monitoring of clinical trials while guaranteeing the safety and efficacy of new therapies. Collaborating closely with researchers, doctors, and regulatory agencies, they ensure adherence to industry standards and guidelines.
For individuals holding a health administration degree, a career in clinical research management can be both stimulating and gratifying, allowing them to be involved in creating innovative healthcare solutions that improve patient outcomes.
This exciting opportunity lets professionals sharpen their project management, leadership, and teamwork skills while actively contributing to groundbreaking medical advancements.
Medical Practice Manager
Medical practice managers hold the key to efficient business operations within medical practices. Their core responsibilities involve managing various aspects, including finances, staffing, and patient services. Working closely with physicians optimizes practice efficiency and maintains high-quality patient care.
For health administration graduates, a career as a medical practice manager offers the opportunity to apply their skills in a healthcare setting, directly influencing the patient experience and the practice's overall success.
This career choice allows professionals to make a tangible impact on healthcare delivery and develop their managerial expertise in a challenging and fulfilling environment.
Conclusion
A health administration degree opens doors to various lucrative career paths in the healthcare industry. These professionals can make a significant impact by improving patient care, managing operations, and ensuring compliance.
Each role offers unique challenges and rewards, from hospital administrators to healthcare compliance officers. With numerous opportunities available, health administration graduates can enjoy fulfilling and financially rewarding careers, contributing to improving healthcare services.