Criminology is an interesting field of study involving the scientific examination of crime and criminals. Those who pursue the subject for their bachelor's or master's degrees can experience a range of benefits and access various career opportunities. Knowing more about the advantages of criminology degrees and what job opportunities they can open up for you may help you decide what direction you want to take with your education and career. Below, we explore five of the main advantages of choosing to pursue a criminology degree and look at some of the job opportunities available to criminology graduates.
Five advantages of gaining a criminology degree
There is a range of advantages to studying for a criminology degree. Here are five of the main benefits of acquiring a degree in the field.
Criminologists benefit society
The goal of criminology is to reduce crime by understanding the various motivations of criminals and the driving factors behind it. Knowing why certain crimes happen helps policymakers implement initiatives to reduce them and helps police tackle them through advancements in policing tactics. Criminologists help with the rehabilitation of criminals, as understanding their motivations enables them to devise ways to fulfill their needs without breaking the law. Also, these professionals help improve the criminal justice system, which leads to better outcomes for both victims and criminals. Criminologists can have a direct impact on communities, which is a significant motivator for many criminologists.
It's a varied and exciting field
While crime is clearly bad for society, it's one of society's main objects of fascination, as can be seen through the films, TV shows and literature. For those who view crime as abhorrent, it can be fascinating to learn what drives certain people to commit crime, making criminology a highly interesting field of study. It's also a field that's constantly developing. Areas such as cyber-crime, for example, didn't exist a short while ago. While studying crime can be shocking at times, it's rarely boring as the unusual and shocking nature of the subject matter can make it highly engaging.
Access to well-paid jobs
We'll discuss job opportunities for criminologists in more detail below, but generally speaking, criminology graduates progress to secure, well-paid jobs. You could go on to become a forensic psychologist, a college professor or a crime scene evidence technician. Besides the often great remuneration, these jobs can be exciting and relate directly to your field of interest.
Develop and apply critical thinking
Criminologists develop their mental sharpness by researching, analyzing and applying critical-thinking skills to come to conclusions. This differs from many other fields and professions where people are expected to follow prescribed sets of rules and not apply their own ideas. This field encourages and relies on innovative thinking and strong reasoning skills, as the way that criminals think and the factors that influence them constantly change. When studying for a criminology degree, such as through a university or through criminology courses online, you can expect constant intellectual challenges that develop your mental faculties.
Freedom to tailor modules to your interests
When studying criminology, students are able to select modules that align with their interests and career goals. This offers a lot of freedom and flexibility for students and enables them to work towards specific outcomes. For example, criminology can be a great starting point for aspiring psychologists. Also, the freedom to explore whatever subjects interest you within the broad umbrella of criminology can allow you to pursue your interests as you go along and keep an open mind about your future career choice.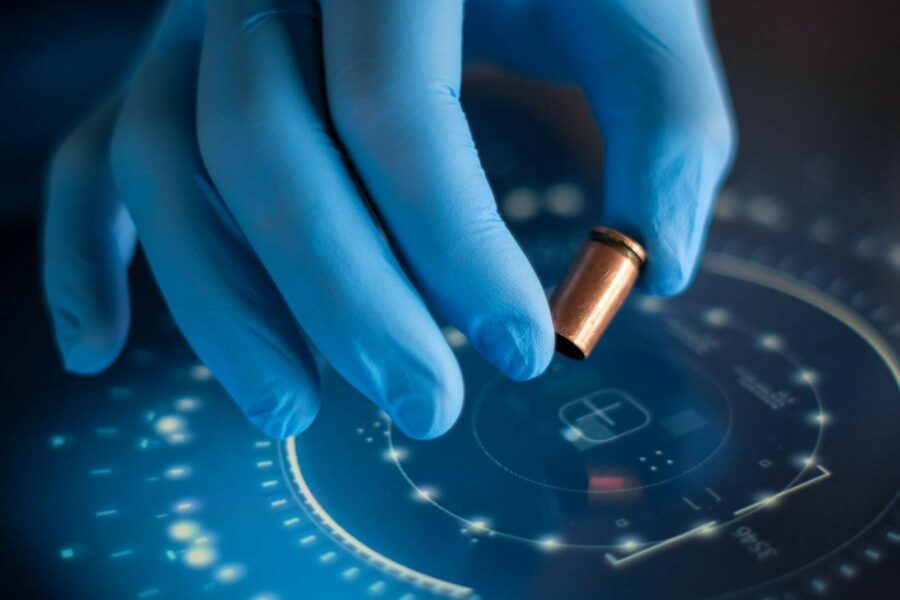 Job opportunities for criminologists 
Criminologists can access a range of job opportunities upon graduation, though some require additional study and specialization. Here are a few popular options, along with what to expect in the roles, what qualifications are required, and how much you can expect to earn.
Criminologist or sociologist
These professionals often work for government bodies and research institutions to understand the effects of crime on society. They may also play a role in solving crimes, as they can use their highly specialized skills to uncover patterns in situations where tangible evidence is lacking. Often, criminologists act as expert witnesses in court cases, helping to demonstrate motives or offer explanations for crimes. Other responsibilities include finding ways to reduce reoffending, advising policymakers in the justice system, devising effective punishments, analyzing data to identify trends, and teaching in higher education institutions.
Here are some skills to develop as an aspiring criminologist or sociologist:
Understanding of anthropology, human behavior, society and culture
Analytical thinking abilities
Good attention to detail
Strong written and verbal communication skills
IT skills
Probation officer
These professionals work closely with criminals who are on probation, and their job revolves around rehabilitation and law enforcement. They monitor and work with post-conviction offenders and those who have been released from prison to help ensure that they don't commit further crimes. Also, probation officers work for courts to gather and verify information about offenders and defendants, often through interviews. They seek to learn about their histories, education, family situations, employment status, state of mental health, and whether they have drug and alcohol abuse issues. This data helps to predict future behavior.
Here are some skills to develop as an aspiring probation officer:
Ability to remain calm and composed under stress
Strong communication skills
Understanding of the mindset of criminals
Ability to work as part of a team
Diplomacy skills
Forensic psychologist 
Gaining this position requires some advanced training beyond a criminology degree, such as a master's degree in forensic psychology and a doctorate degree. The profession revolves around applying psychological theories to criminal behavior to understand motivations and to help reduce reoffending rates. TV shows such as CSI have popularized this profession, as the job sometimes involves understanding the psychological profiles of killers and serious criminals. Forensic psychologists also work on less serious cases, such as civil disputes. Besides the advanced qualifications, these professionals require a number of years' worth of experience applying psychology to forensic practice.
Here are some skills to develop as an aspiring forensic psychologist:
Ability to respond well to criticism
Strong communication skills
Strong understanding of psychology
Empathy and ability to perceive people's emotions
Excellent attention to detail
Criminal investigator
There are various avenues into law enforcement for criminology graduates, including criminal investigations. After graduation, you could go on to work for one of the following organizations:
County sheriff's offices
Drug Enforcement Administration (DEA)
Federal Bureau of Investigation (FBI)
Bureau of Alcohol, Tobacco, Firearms and Explosives (ATF)
Naval Criminal Investigative Service (NCIS)
Department of State Diplomatic Security Services (DSS)
Central Intelligence Agency (CIA)
Department of Homeland Security (DHS)
US Marshals Service (USMS)
State or local police departments
Criminal investigators collect evidence, profile criminals and conduct investigations. Depending on the organization you want to work for, you may require additional training.
Here are some skills to develop as an aspiring criminal investigator:
Legal knowledge and understanding of law enforcement protocols
Leadership skills
Attention to detail
Interpersonal skills
Computer skills
Crime scene investigator
This is another profession that has been popularized in the media. It's distinct from criminal investigations, though there are some overlapping areas. Criminology graduates aspiring to be crime scene investigators typically require additional training in subjects such as biology and forensic science, with experience working in law enforcement. Crime scene investigators look at potentially chaotic crime scenes and form meaningful conclusions about what happened by gathering evidence. They work alongside federal and state law enforcers to secure crime scenes and prevent contamination. They then collect, preserve and analyze evidence to understand crimes and who committed them.
Here are some skills to develop as an aspiring crime scene investigator:
Patience and ability to handle stressful situations
Strong attention to detail
Good manual dexterity
Computer literacy and ability to use specialized software
Legal knowledge and understanding of law enforcement protocols
Private investigator
Criminologists can make effective private investigators when they couple their psychological training with detective experience. This enables them to serve vital functions such as finding missing people, gathering evidence, searching for clues, conducting surveillance, interviewing people, and more. All of this is done for private clients, typically on a case-by-case basis. Private investigators may also work on behalf of CFCs to track down people who owe them money. With a proven track record of investigation experience and a criminology degree, you could go straight into this profession.
Here are some skills to develop as an aspiring private investigator:
Excellent research and investigation skills
Discretion, honesty and integrity
Ability to work alone for extended periods
Tact and empathy
Ability to analyze information and make sound judgements
College professor
Criminologists can gain advanced degrees in their subject and become college professors, which typically requires at least a master's degree, but usually also a PhD. These professionals develop curriculums in line with the standards and requirements of the college and department they work in. They plan lessons, issue assignments, and conduct tests to bring students to a predetermined level of understanding by the end of the academic period. Teaching can be a highly rewarding career as it involves having a direct impact on the lives of students and mentoring them.
Here are some skills to develop as an aspiring college professor:
Ability to design and implement courses
Strong leadership and teaching skills
Public speaking skills
Effective written and verbal communication
Ability to use computers and various software packages
Forensic accountant
With specialized training in finance, criminologists can progress to become forensic accountants. This profession involves investigating financial misinterpretation and fraud by analyzing financial data. It requires a keen interest in mathematics and finance, and strong attention to detail. Forensic accountants need to be able to look at financial information and see what's going on behind the scenes – for example, whether illegal activities such as money laundering are occurring. Other essential skills include being able to communicate complex financial information in courtrooms, investigation skills, critical thinking abilities, and knowledge of how to use various computer systems.
Here are some skills to develop as an aspiring forensic accountant:
Ability to interpret potential complicated financial data
Strong attention to detail
Understanding of financial crimes and the ability to identify them
Ability to apply logic
Good research and investigation skills
Immigration and customs inspector
These professionals work to detect and prevent violations of customs and immigration laws and regulations. They do this by investigating and inspecting people coming across the border into the US or those departing. They also investigate and inspect cargo, luggage and merchandise for the same reasons, ensuring that illicit items don't cross the border. Immigration and customs inspectors also deal with various administrative tasks, such as inspecting visas, immigration applications, passports and other essential documents. When they uncover violations, they detain individuals, seize contraband and institute prosecutions with the help of law enforcers.
Here are some skills to develop as an aspiring immigration and customs inspector:
Excellent written and verbal communication skills
Ability to analyze evidence and think logically
Ability to remain calm in stressful situations
Good customer service skills
Good investigation skills
To conclude, there a number of different career options available for those interested in pursuing a degree in criminology. With a wide selection of rewarding and interesting career possibilities, there is something that will likely suit anyone looking to expand their knowledge of crime and criminal behavior.