In the current job market, it's important to stay ahead and keep your skills, CV and activity fresh. Below are five ways to boost your CV and keep ahead of the crowd with your job search:
Get Ahead With Your Job Search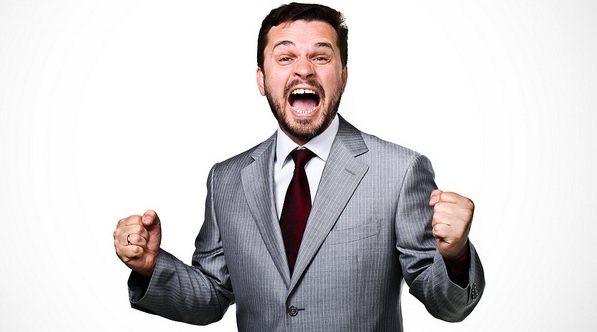 1. Volunteering
Volunteering is a great way to boost your CV and keep your skills up-to-date while you're between jobs, and demonstrate to employers you're still a keen worker.
If you're looking to return to the same line of work you've done before – look for voluntary roles that match the skills and experience you know employers will be looking for in that industry. Approach companies your interested in working for and offer your services on a voluntary basis – even undertaking Bank Work (covering sickness and holidays) is a great way to get a foot in the door.
If you're looking for a career change – Volunteering is a great way to start gaining valuable experience and showing employers you're serious about taking on a new direction. It gives you something positive to talk about at interviews and on applications – utilise sites such as www.do-it.org where you can search for opportunities based on location, hours your available, sector and skills.
Related: 12 Helpful Tips to Stand Out from the Crowd
2. Online Courses
With a lot of employers looking for evidence of continuous learning and development, online courses have become more and more popular. There are plenty of different online organisations and companies offering fully or part funded courses that can be done online and at your own pace.
It's a great way to boost your CV, learn something new or update an existing qualification. It also means that you'll have something positive and relevant to talk about at an interview if an employer asks what you've been doing while unemployed.
A simple google search for the type of qualification you're interested in should yield plenty of results or see my other article: 'Top Five Online Course Providers'.
Related: Re-Entering the Workforce: Are you Ready to Dive Back In?
3. Internships and Work Experience
Similar to volunteering, this is a great way to break into a new career direction if you're looking for a change. Again, it demonstrates to employers you're serious about taking on a new challenge and provides you with an opportunity to start building on your understanding of a particular industry.
Not only does an internship give you the chance to start learning new skills – it's also a great way to network and start making connections in your desired job field. Utilise this time to meet as many people as possible and find out about other companies or career paths into your chosen career.
It's also a great way to find out if the career change you thought would be your 'dream job' lives up to your expectations before taking the plunge into a long-term contract!
4. Job Clubs
With the big focus on unemployment at the moment, Job Clubs are becoming more and more a part of the local community.
Job clubs usually involved a short course where individuals are given CV reviews, cover letter help, application feedback, mock interviews and help with job search activity. It's a great way to get straight forward practical advice from people who've been in a similar situation. You'll also be working alongside other individuals in the same position as you, meaning you can network and get help from others experiencing the same thing.
Speak to your local library, job centre or community centre who will be able to give you more information on what's available in your local community.
5. Professional Networking
Most people will have heard of professional networking websites such as Linkedin, where you can follow companies you're interested in working with and professionals in your industry who might open up job opportunities for you.
Don't be fooled into thinking other social media websites can't help you with your job search – most companies have a Twitter or Facebook page so utilise these sites as well. Make sure you have separate 'professional' profile – keep it clean, follow companies, agencies and other professionals to start getting yourself noticed and build up a positive online presence. Contribute to relevant online articles and discussions to give yourself a voice.
Many employers now research potential candidates across social media sites so make sure your name brings up the professional, quality presence they'll want to hire.
photo credit: mary