"Tell Me Why You Have Applied for this Apprenticeship"
Many of the questions you will be asked at your Apprenticeship Interview aren't that dissimilar to those that you would be asked at any other interview – with a few exceptions.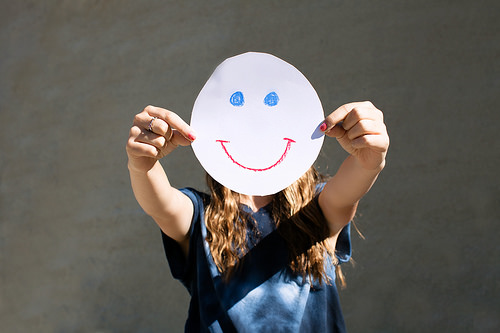 There are certain things an employer might be keen to know prior to taking on an Apprentice. When I speak to employers one of their concerns is that they might take on an apprentice only to have them change their mind and leave part way through. Employers invest a lot into their recruitment, and with apprentices in particular, often put quite a bit of resource into your work based training and mentoring. In some cases may have also started contributing towards the cost of your training or qualification. So you can imagine how disappointing this scenario would be.
Why is the Employer asking this question?
'Tell me why you have applied for this apprenticeship' is the employers way of finding out more about you and your reasons behind applying in an attempt to avoid drop-outs further down the line.
Employers are really keen to find a candidate who knows that they want to work for them, wants to progress within the industry and has a strong interest as well as some knowledge around the training/qualification they'll be working towards.
They're looking for a few key things in your answer:
That you understand what an Apprenticeship is
That you have researched the company
You can provide a relevant reason for wanting to pursue this career with enthusiasm
What should your answer look like?
Answering this question is a great opportunity to show some enthusiasm! You want to demonstrate that you understand the benefit of completing an apprenticeship over full time education (and make sure it's not just about the money!). Make sure you mention some research about the company – whether that's a glowing report about their apprenticeship programme from the media, a recent project or contract they've been successful with or just the fact that they're a leader in their field.
It's great if you can link your answer back to something else you've done – whether that's work experience, a careers day or event you attended and met a representative at, a family link (perhaps your parent or sibling is in the same career) or even that it's something you've wanted to pursue for a long time – Make sure you mention something!
Examples
1. I've applied for your Childcare Apprenticeship because I love working with children. I have previous experience of looking after young children from caring for my siblings and babysitting for friends and family and I've always found it really rewarding and fun! The apprenticeship is a great way for me to start gaining some formal work experience alongside my qualification, and I'm hoping I can progress from my Level 2 to my Level 3 qualification with yourselves. You're really local to me as an employer, and I'm keen to start my career in childcare within my local community.
2. I'd like to start my apprenticeship within Accountancy with yourselves because you're such a big company with some great contracts and I think the experience I gain will be really valuable for my ongoing career. Although I haven't had any previous experience in an accounting setting, I've completed Maths, Business and Economics at A-Level and feel that this is a natural career path for me as I'm very organised and enjoy work where I'm problem solving and working analytically. I feel confident with the theory side of things and I'm now more than ready to get on and start putting what I already know into a real life business context and start developing the skills to grow my career as a successful Accountant.
3. I've always loved being hands on and am very practically minded, studying for my Construction Level 2 qualification at college, I always preferred the practical lessons and I think an Apprenticeship will give me a better balance of practical experience and classroom learning. A lot of my family work in the construction trade in various roles so I'm following that path! My Uncle even works here and is always talking about what a great place it is and how supportive colleagues are of your apprentices so I think it's a great starting point for me too.
photo by: cat klein