There are significantly more obstacles to securing employment now than there were 10 years ago, for individuals of all age groups. Age is not something that employers can actively discriminate against, although it's clear when speaking with some of my older clients they find their age is a big barrier when applying for work and attending interviews.
Recent research shows that that while age isn't a concern for most employers, making sure the applicant has the right culture and attitude certainly is and that's something that a lot of employers have stated they are finding lacking in older applicants.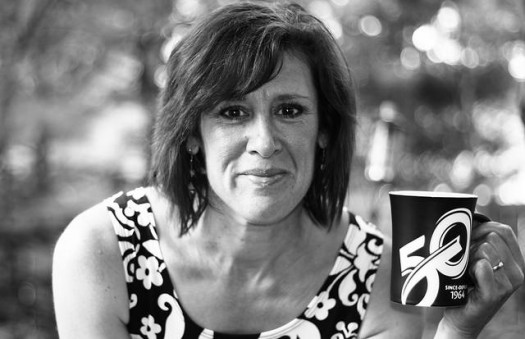 As I've mentioned in previous articles, it's crucial to put the focus on your abilities, skills and attitude – Not your age. Some tips to think about:
Update your CV
Employers are interested in your skills and competencies – not 4 pages of A4 describing your 30 year work history! It's perfectly acceptable to minimise this to the last 10 years. If you've spent the last 10 years with the same company it's a great opportunity to utilise the space to divide your CV into sections – role responsibilities, training attended and biggest achievements – and don't scrimp on detailing tangible examples of your skills.
Related: 11 Mistakes that Jobseekers Make During Their Job Search
Include up to date qualifications or courses attended to show you're keeping current and no one says you have to include your secondary and college education if you feel including these dates will reflect negatively on you. Market research shows employers rate academic qualifications lower than experience and a strong, proven skill set.
Update Your Job Search Activities
I see a lot of clients who tell me they've spent the week looking in the newspaper or shop windows looking for job vacancies. These methods of recruitment are expensive and relatively ineffective – within the job market the turnaround for vacancy to hiring is extremely quick, with employers wanting to make the process as time effective as possible.
Network, network, network – Join professional sites, attend jobs fairs, make strong connections with local job agencies and be prepared to think outside of the local area. Utilise social media to help you keep up to speed and find jobs as soon as they're posted.
If you're worried your IT skills aren't up to this then check out your local job centre, library or college – most will have free courses to help get you started.
Make Your Age an Asset
Instead of seeing being an older applicant as a negative – think of all the positives this gives you!
The more positive you are about your age, the more the employer will notice. Remember to talk about the wealth of experience you've had and how you've seen your chosen industry develop over the years you've worked there. The more enthusiastic and excited you can be about your chosen field, the more the employer will see how passionate you are about getting back into work.
If you can't talk positively about your age, how can you expect the employer to not see it as a negative?
Sell Yourself as a Team Player
As mentioned above, the main concerns employers have around older applicants is how they'll fit into their current business, team and work culture.
I've worked with many clients who've seen my being younger as a negative and been reluctant to take my advice and guidance – think about how this would reflect in the workplace? Especially when you start a new role – you will likely be undertaking training from a younger colleague and working under a younger manager.
I've also seen a tendency for some clients to think because they've got 20 years experience in a certain industry, they don't need to work hard to sell themselves – this can come across as arrogant.
Demonstrate to employers you're a team player at the interview and make sure it comes across with energy and excitement about starting with a new, diverse team. Everyone has skills and experience you can learn from – regardless of their age.
Related: 14 Tips for Jobseekers to use Linkedin Effectively for Job Search
Get Smart About Your Target Employers
If you're finding it a real struggle to get anywhere within a certain industry, have a think about the employers you're approaching. Are they well known for having a younger workforce? I know clients who target young, trendy retail stores and despair when they don't get anywhere. Take a look around a shop or business you're thinking of applying to – can you realistically see yourself working there? If not look for somewhere you'd also feel comfortable working!
What's their staff turnover look like? Research shows that older applicants are 3 times longer to stay in a job than their younger counterparts – approaching companies with a higher turn over of young staff could be a way for you to sell yourself in.
Most of all – Stay Positive!
It's difficult for everyone out there and it can be hard not to take rejections personally. If you're finding you're not getting anywhere make sure you mix things up and try new ideas to keep yourself positive – Don't start becoming the 'Grumpy Old Person' stereotype!
Focus on your skills and competencies and all the good things you have to offer an employer and the right opportunity will come along.
Photo by: kirby