It's hard to ignore the ever growing role that Social Media is playing in most of our lives. Apart from connecting and sharing information with friends and family, it's also changing the way recruiters and companies promote themselves, their work and employment opportunities with them.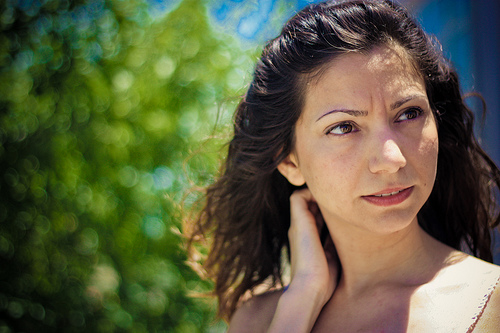 Twitter is a great way to interact with companies and potential employers and can be a great professional platform for demonstrating who you are and your passion to work within a certain industry.
The advice for conduct across social media from my previous article still stand here but some tips to help get you started with using Twitter to aid your job search:
1. Think About Your Profile
Before you even THINK about following or tweeting potential employers, make sure you have an appropriate, professional profile! It's even a good idea to set up a new account purely for work related activity – make sure any tweets or re-tweets have appropriate content. The more relevant they are to the industry you're trying to tap into the better it – and you – will appeal to an employer when they look you up or view your profile in response to any tweets you put out there.
This is as simple as sharing articles from the industry, tweeting about your previous experience of working in the sector and engaging in tweets with other industry professionals – just to get you started.
2. Target Specific Companies
Now you're profile's looking sharp, it's time to think about where you want to work. My suggestion would be to look up 5 or so employers – these can range from local employers to you, to bigger companies within the industry.
Even small businesses will have a Twitter account these days as a way of interacting and sharing information with their customer base and other companies they may be partnering with. I would recommend engaging with some of their tweets and then contacting them directly. Something as simple as 'I really like the work you do as a company, can I direct message you a query about working for you?' is a great way to get a conversation started.
With larger companies, it's a good idea to seek out if they have a separate Twitter account for their HR/Recruitment (some of them do!) Typically the people running the Twitter account won't directly be related to recruitment but will be more than likely used to getting requests. A Tweet asking for the best person to contact is a great way to get a number or email address if you've been struggling to get a foot in the door (Think about how public Twitter is. If a company has thousands of followers, they aren't going to want their customers to view them as unhelpful towards a request for information!).
Even if they don't have any vacancies at the moment, you can still use this as a way of building rapport, getting yourself noticed and keeping informed when suitable roles do become available.
3. Get Recruiters to Help
Following recruitment companies is another great way to learn about vacancies as soon as they become available. Sometimes posting a full job advert can take a little while, but most recruiters can tweet about a new role in a matter of seconds. Research the recruitment companies operating in your industry – again think about the big companies and the small companies and give them a follow.
If you know a particular recruiter you've been dealing with, look them up on Twitter and connect with them – again, engage with their activity and keep it positive. Building rapport this way may help them remember you when they get a role come in they need to fill, and they'll have a great way of getting in touch with you.
Utilise Twitter to get advice and guidance as well – there are loads of careers professionals providing free advice and hints to help with your job search and applications. Tweeting them specific questions with a relevant hashtag will usually see you getting a few answers from some great sources.
4. Promote Yourself
Use your Twitter page to promote who you are and what you're looking for! Set yourself up with a LinkedIn page and share this – it's a virtual CV and will let employers have a direct link to more information on your work experience and background.
Share snippets of your CV, or projects you're working on or have previously worked on – anything that will give an employer checking you out a chance to see exactly what you've got to offer and how you can fit with their team. Twitter is great to show a bit more of yourself and your personality on a platform that welcomes engagement and endorsements across different sectors.
You can also ask for retweets if you're looking for a specific role – tag companies in your tweets and ask them if they can retweet you to get the message out. Asking friends, families and colleagues is also a great way to spread your message. The more you share the message of what you're looking for the more people will view it and the more chance you have of someone getting in touch!
BUT BE AWARE – If you're looking for work while currently employed, you may want to keep your profile private or keep your enquiries for more information about jobs strictly to direct messages rather than public tweets. The last thing you want is your current management to see you actively promoting and looking for new roles!
5. Keep It Professional
Make sure in all your dealings, tweets or direct messages, you keep it professional, polite and positive. Tweeting a company in exasperation because you haven't heard back from an email or application isn't going to make a good impression.
Using Twitter, or any form of social media in your job search, is a great tool and aid to other methods of job hunting. Make sure you still keep up with other job hunting methods and keep your online job presence up to date and active (LinkedIn, recruitment sites etc) and never rely on one method when you're looking for work. And always remember – if it isn't working or you're not getting the desired response, make sure you review and refresh what you're doing.
photo by evren