The global average cost of a data breach by 2018 was at least $3.86 million, according to a study by Ponemon Institute on the cost of the data breach. The total cost during the same year was worth $1.5 trillion. While these figures are appalling, the fact is the cost of a data breach is set to go even higher these coming years, which will see a rise in the demand for professionals with cyber security certifications.
Millennials highly value the internet. Today, the internet is not just computer technology. More and more devices are getting connected such that by 2021, it is estimated that at least 27 billion devices will be connected using IoT (Internet of Things) technology. Secondly, it is almost a must for any business to adopt cloud technology, which has made operations easier and less costly.
On the darker side, these technological advancements have created a silver platter for cybercrime to thrive. Since massive volumes of data are now being transferred from network to network, app to app, and from device to device, cybercrime has evolved to become riskier than it was a while ago. This is not the only reason why businesses should be conscious of cybersecurity threats.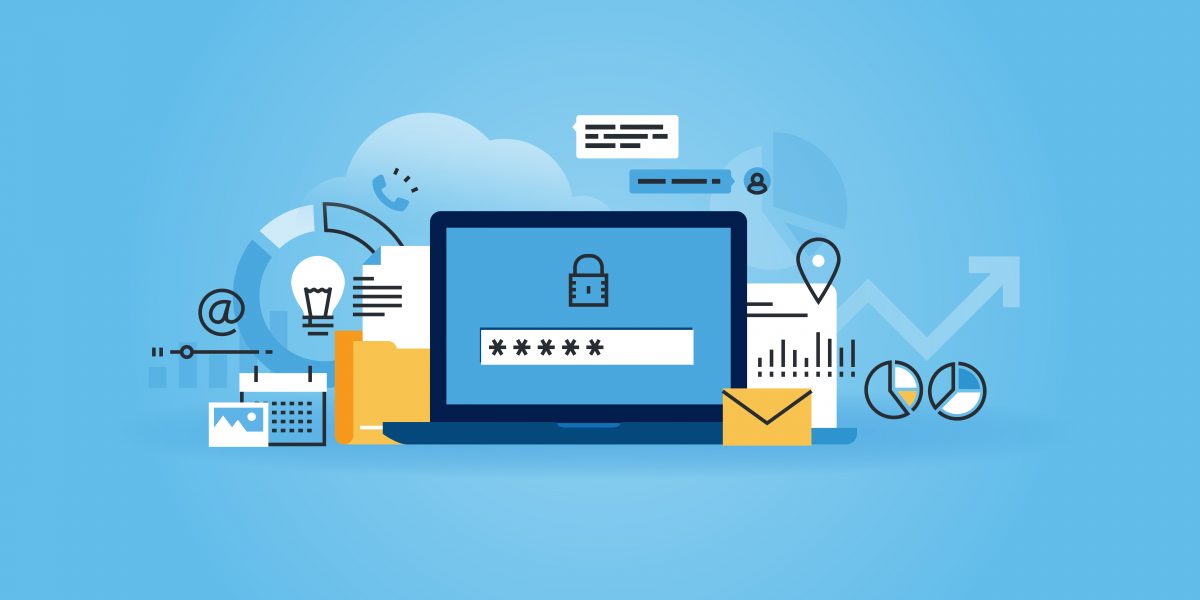 Reasons why cybersecurity is important
Cyber threats are evolving and hackers becoming more innovative
Cyber attackers will target not just the digital network of a business but also its server, website, applications, and other systems. This can only mean that hackers have become innovative and more sophisticated in their game. No wonder there has been a staggering increase in the number of attacks and data leaks. According to Breach Level Index, at least 300 records are stolen by the minute, and this number is increasing. With attacks on giants like Facebook, Target, Yahoo, Equifax, and others, no business is spared by threats.
The cost of a data breach is enough to paralyze the operations of a business or take it down altogether
In the US alone in 2018, the average cost of a data breach was estimated at $7.9 million, according to a study by IBM and Ponemon Institute. Sadly, all businesses, large and small alike, are in for an attack as long as their operations are powered by the internet.
Failing to secure data effectively now attracts hefty fines
The EU data protection laws have become more stringent and harder on businesses under whose care sensitive data is entrusted. In 2015, an estimated £1.4 billion in fines was incurred by 90% of the large businesses that reported security breaches. In 2018, the European Union Data Protection Regulation increased fines to at least £20 million or 4% of annual business turnover, whichever is higher. This figure is enough to cause a business to go bankrupt.
Cybercriminals are rarely identified or charged
Unfortunately, the digital platforms offer attackers far more than they bargained for. Worse, is the ability to operate anonymously. For attackers, this presents a lucrative venture with low risks and high returns. Simply put, the cost of threats which in 2018 was $1.5 trillion, is equal to the profits of cybercriminals.
More devastating unquantifiable effects
Businesses not only suffer the cost of data breaches and fines. There are more devastating effects that may not be felt up to at least two years later. These include
Loss of customer trust and business relationships
Loss of business market share
Damaged reputation
Why this is the right time to pursue a career in cybersecurity
As the world becomes more digitized, the risk of threats is also high and rising. There is no doubt that there is a shift of focus to cybersecurity and that cybersecurity professionals will be needed now more than ever. The demand for cybersecurity professionals tripled that of other IT professionals.
If a lack of employment is anything to go by, the cybersecurity field has very interesting statistics for those wishing to venture into it, zero unemployment. However, there is more reward in pursuing a profession in cybersecurity.
As long as internet technology continues to grow, and it sure will continue growing, there will always be a demand for cybersecurity professionals. If not for any other reason, the peace of mind that one will not miss a job opportunity is reason enough to pursue a career in cybersecurity.
Unlimited opportunity for learning and development
There is always something new to learn in the world of cybersecurity. First, this field is among the fastest evolving. Owing to this, you will have to keep learning new technology to keep up with the change while also advancing in your career. Security is a discipline on its own within IT and happens to be linked to every other IT aspect.
It is fulfilling to be the one charged with protecting businesses and data from attacks, leaks, and manipulation
The impact of a cyber-attack or data leak on an organization cannot be underestimated. These effects are no longer limited to the digital aspects of a business, they also extend to the physical. As a professional in this field, you are not just earning a living but also protecting lives, businesses, systems, devices, and sensitive data from attacks.
The cybersecurity field has a place for every skill. Whether you want to specialize in application security, incident response, penetration testing, risk analysis, or other career paths, this field has a very wide scope and unlimited career path options.
Opportunity to work with a variety of technologies
If you love technology, you are in for a treat. A career in cybersecurity is one that is filled with interesting twists and turns. You will always be solving problems, working with cutting edge technology, inventing ways of tackling digital-oriented challenges, investigating or analyzing systems, and much more. There is not a single dull day in the life of a cybersecurity professional.
Getting into Cyber Security with no experience
According to (ISC)2 prediction, the cybersecurity job market will experience a shortage of up to 1.8 million professionals by 2020. What does it take to venture into the cybersecurity field? Do I need a technical background to pursue a career in cybersecurity?
Quite frankly, some of the best cybersecurity talents came from a non-technical background. Here is how to pursue a career in cybersecurity without necessarily having a technical background.
Expand your knowledge
Everything starts from the information point. If you have developed an interest in cybersecurity, familiarize yourself as much as you can with matters relating to this field. Learn about different job roles, industry trends, follow industry experts to know what they are up to, find out about the in-demand skills, and anything else that relates to this field.
If you love it, pursue it
There is no laid down entry point into this field. Whether you get attached to an expert or get some experience doing coding or configuring applications, you can start from anywhere.
Build your skill-set
Start by analyzing your strengths and deciding on the skills you will build. This way, it will be easy for you to carve your career path. However, there are skills like coding and programming that are fundamental in cybersecurity.
Pursue certifications
Certifications are proof of skills. The best and recommended route of acquiring certifications is by enrolling for a training course from an accredited cybersecurity training provider before taking a certification exam. Some cybersecurity certifications to think about for starters include:
CompTIA Certification
Certified Information Systems Security Professional (CISSP) Certification
Certified Ethical Hacker (CEH) Certification
Certified Information Security Manager (CISM)
Build your experience
No amount of skill and knowledge combined can replace experience. Ultimately, building your experience means getting the job done practically. Secondly, getting experience means that you are putting your skills and knowledge into practice. It is important to note that employers value experience and certifications more than formal qualifications. Consider being an intern or setting up your lab for practice if you are in a position to do so.
Connect with others in the field
Growing your network is a good way of keeping a tab with the industry trends and industry experts. Join forums like CompTIA AITP, BlackHat USA, and INFOSEC EU.
Conclusion
There is much more you can do to build your career in the cybersecurity field. If you are just starting, enrolling for a cyber security introductory course with an accredited training provider would be a good place to start.