As the temperature begins to drop and we start to brace ourselves for winter, it's not just ourselves and our homes that we need to prepare for this season – our cars must be ready for the cold climate too.
Ensure that you are ready for any possibilities throughout the freezing season by following the tips below.
Always have a map on hand
While it can be all too easy to rely on our smart phones to get us out of sticky situations, if you are stuck somewhere without any signal, your mobile won't be able to help this time. When you are lost in the middle of nowhere without any reception, you will thank yourself for keeping a map in the car.
Know your breakdown assistance details
Having vehicle breakdown cover provides a fantastic level of reassurance and protection when you are driving. Whether your car won't start, or you break down in the middle of your journey, you are going to need help. Breaking down can be frustrating – and sometimes frightening – so it's crucial to always keep the details of who you need to contact with you.
If you are all too familiar with your car breaking down, it might be time to look at buying a new one. At the likes of Peter Vardy, they have some top-of-the-range MINIs for sale, which could the ideal new vehicle you are looking for.
Keep a shovel in the boot
It is best to be prepared for bad weather instead of being caught out. If you stay at your friend's house over the weekend and get snowed in, ensure that you can get off the drive by keeping a shovel in your boot – they're perfect in cases of emergencies.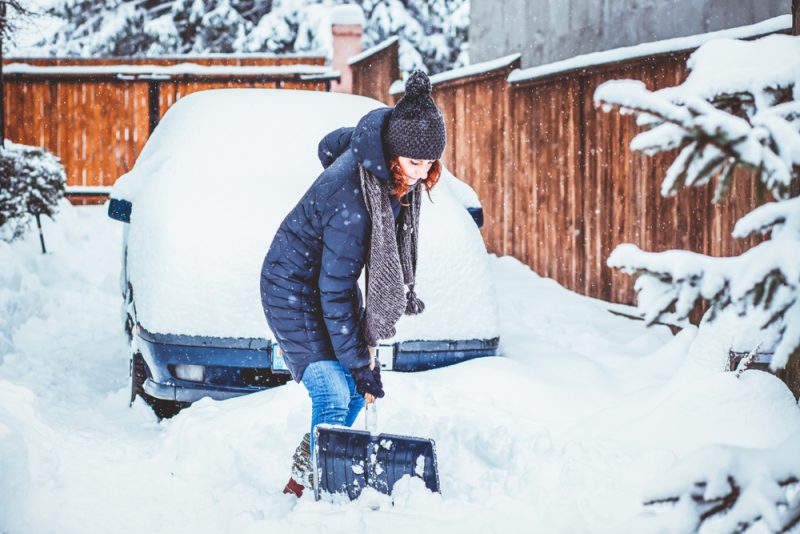 A scraper is a necessity
The thought of standing out in the cold scraping ice off a windscreen isn't fun for anyone, but when it means you can get in your car and drive to your destination with clear visibility, you'll be very grateful that you have got one stored in the boot.
Take a hot drink on long journeys
Nobody can predict what might happen on long journeys, so if you ever find yourself on the side of the road waiting for assistance, guarantee that you have something to keep you hydrated and warm with a flask of tea.
Keep a spare blanket in the vehicle
An additional necessity if there is an emergency – a blanket will provide you with an extra layer of warmth should you need it.