Have you ever thought about working in Travel and Tourism? Here are the great list put together by Learnist.org.

Check out our guide list to find out which career you will pursuit.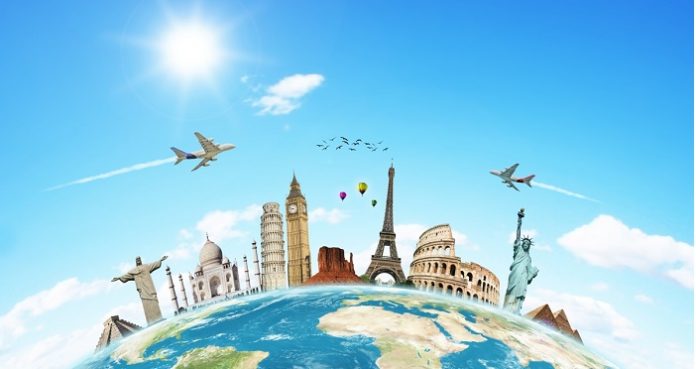 1- Airline customer service agent
Airline customer service agents make sure passengers and their luggage safely board the right aircraft at the right time.
2- Airline pilot
Related careers: Aircraft pilot, co-pilot, first officer, captain
Airline pilots fly passengers and cargo to destinations around the world.
3- Airport information assistant
Airport information assistants help passengers in airports.
4- Cabin crew
Related careers: Flight attendant, air steward, air stewardess
Air cabin crew help make sure that airline passengers have a comfortable, safe and pleasant flight.
5- Cruise ship steward
Cruise ship stewards clean and service cabins on board cruise ships.
6- Diver
Divers work underwater at sea, or in rivers, lakes, canals and reservoirs.
7- Fairground worker
Fairground workers operate rides and carry out maintenance at theme parks or travelling fairgrounds.
8- Hotel manager
Related careers: Guest house manager, hotel general manager
Hotel managers are in charge of the day-to-day running of a hotel.
9- Hotel porter
Hotel porters welcome guests, carry their luggage and answer their questions.
10- Hotel receptionist
Hotel receptionists make guests feel welcome, manage new room bookings and reservations, and deal with requests from guests.
11- Hotel room attendant
Hotel room attendants make sure that hotel rooms are clean, tidy and inviting for guests.
12- Housekeeper
Related careers: Housekeeping manager, head housekeeper
Housekeepers organise hotel staff to make sure that all the rooms are kept clean and tidy.
13- Interpreter
Interpreters convert the spoken word from one language into another, either face-to-face or remotely.
14- Lock keeper
Related careers: Canal lock keeper, river lock keeper
Lock keepers open and close lock gates on canals and rivers to allow leisure and commercial boats to pass through.
15- Museum assistant
Related careers: Visitor experience assistant
Museum assistants take care of customers and security in museums and galleries.
16- Port operative
Related careers: Stevedore, passenger operations worker, port worker
Port operatives work with cargo, passengers and marine craft in ports and harbours.
17 -Resort representative
Related careers: Holiday rep, customer services rep, overseas rep
Resort representatives look after holidaymakers during their stay.
18- Riding holiday centre manager
Related careers: Trekking centre manager, equine tourism manager
Riding centre managers plan and run the centre's activities, manage staff and develop the business.
19- Riding holiday leader
Related careers: Pony trekking guide
Riding holiday leaders take individuals and groups out on treks.
20- Sailing instructor
Sailing instructors teach people to sail yachts and boats.
21- Tour manager
Related careers: Travel manager, tour supervisor
Tour managers manage the travel arrangements of holidaymakers and business clients to make sure their trips run smoothly.
22- Tourist guide
Related careers: Tour guide, Blue Badge guide
Tourist guides show visitors around places of interest like cities, historic buildings and art galleries.
23- Tourist information centre assistant
Tourist information centre assistants give information to visitors about transport, tourist attractions and local services and activities.
24- Travel agency manager
Related careers: Travel manager
Travel agency managers are responsible for the day-to-day running of travel agencies, meeting sales targets and promoting travel products.
25- Travel agent
Related careers: Travel consultant
Travel agents book and plan business and leisure travel for customers.
26- Visitor attraction general manager
Visitor attraction general managers look after the operation and finances of an attraction, and the health and safety of staff and visitors.