As you can imagine following careers in Theatres are very popular so they are very competitive. contrary to popular belief, these jobs are not very well paid except famous actors and actresses of course.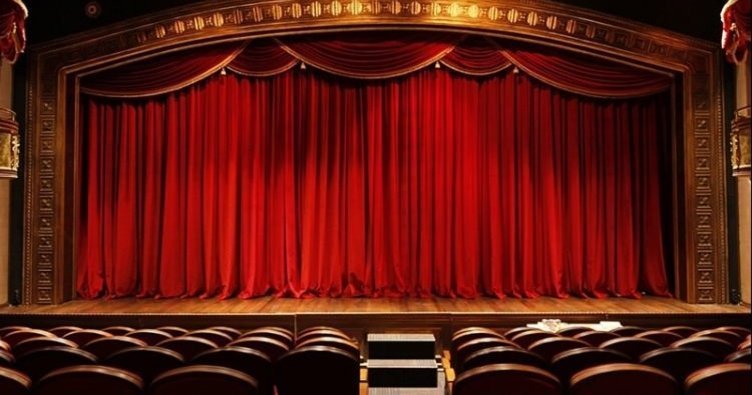 There is not much permanent job so you will be applying or being considered for each project that started. you will have to make sure that you have a good portfolio that will speak for yourself every time you apply for a job. You shouldn't miss any opportunity to build a decent portfolio by involving in as many projects as you can even at schools or local community work.
1- Actor
You will be the face of the show. You will be paid well depends on your name, how famous you are and the budget of the show you are in.
2- Director
As a director, you are the main person in the show. It's your responsibility to bring everything together and create a vision.
3- Producer
Producers has great responsibilities on show's success from finding out the budget to marketing, finding the best actors, director, providing the needs of the show etc.
4- Playwright
If you are good at imagining then why not consider becoming a script writer for a play or musical?
5- Stage Manager
You will be working along with the producers. You will be their right hands. Your main responsibility is to do everything needed to make play happen. Can you see yourself as a stage manager?
6- Set Designer
You will be working with the director. Your main duty is to arrange the set as Director wants so he/she can shoot a good scene. Directors and Set Designers has to get along well otherwise there will be lots of disagreements and this will lead failure.
7- Sound Designer – Technician
You are the one who make sure that everyone hears well during the show. You will have to think about every single of the seat at the theatre.
8- Lighting Designer – Technician
It's one of the most important job at the set. Directors success is depending on our quality of work. Lighting is everything. You will always find a job if you are good as a lightning designer.
9- Stage Crew Member
Hero's behind the scene. They do everything that needs doing to make sure the play happen. Crew members jobs would start from beginning of the show and wouldn't finish until everything ready for the next one.
10- Fight Director
You will be acting as the main character. You will be doing what considered dangerous or not fit for the main actor. They also known as fight choreographer.