Primark assessment days are quite new and therefore the format may not be completely established yet. It is likely that there will be a maths test, group exercise and interview.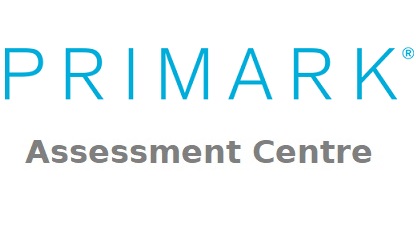 The maths test is likely to be checking that you have the necessary skills to be able to work the till, check change and things like that so it would be arithmetic. It is very likely that no calculators will be allowed and so making sure that you are up to sped with this sort of question is wise. Try to do some practice if you can, even if you are confident in your abilities. Then you will have more confidence when you are doing the test.
The group exercise is probably to find out what your leadership skills are like as well as how well you work with a group. If you are with other strong personalities, then it will not be possible for you all to be leaders. However, there are things that you can do to demonstrate those qualities, such as taking notes, leading some of the conversation, making decisions, summarising things etc. Do your best to make sure that everyone in the group has the opportunity to speak, including yourself.
You will have an interview probably with one or two HR people. You will need to therefore make sure that you save some energy for this as it is likely to come towards the end of the assessment. You will need to prepare so that you can answer questions about the company, why you want to work there, what makes you suitable for the role etc. Preparing is important because not only does it make you sound more knowledgeable but it also gives you more confidence in your ability to do well in the interview.
Interview Questions
Who are our competitive companies?
What do you think is good customer service?
Did you do any presentations at either school or college?
What is a time you had to meet a deadline?
What is a time you worked in a team?
What's the greatest challenge you've had to date?
A woman is standing waiting in the changing room line and is getting impatient, what should you do?
When have you had to work in a team to complete a task with a limited amount of time?
When have you had to work in a team and someone has not been offering a skill to help?
How do you get a customer to take a customer service feedback card and bring it back filled out?
Name a time you gave good service
Explain the meaning of good customer service
Tell me a bit about your background and education.
Name primarks top competitors on the high street?
What do you know about Primark?
What would you do if a customer wanted to try the dress on but they are in a rush and the que for the fitting rooms is long?
What would you do if a customer wanted a dress they saw but it wasn't in stock?
An example of me working in a team and when there was conflict?
What do you hope to get out of this role?
How would you deal with an upset customer?
Who are the main competitors of Primark ?
Name a time you have been in charge of a situation?
What do you think is good customer service?
Give me an example when you gave excellent customer service?
Can you think of a time in which you helped someone, what was there issue and how did you help them?
Why do you want to work for Primark?
Tell me about yourself
Tell me a time went you went above and beyond for a customer
Tell me something interesting about yourself
Do you have an interest in retail?
What do you think is the best customer service?
What relevant skills do you have?
Tell me a time when you've worked in a team and a teammember was not contributing
What if the customers saw dress on TV and we didnt had in store?
How much do you know about Primark as a company?