EXANTE is a global investment company with over 600,000 financial instruments in its product offering, and clients of the broker can gain direct access to over 50 global markets through their proprietary trading platform. Major products available include FX, stocks and ETFs, metals, bonds, options, and futures. It caters to retail traders of all experience levels as well as corporate investors. Additionally, as a professional broker, EXANTE also provides dedicated wealth management and investment solutions for banks and financial companies, family offices, wealth managers, and professional investors.
In this review, we will give provide some key information on the broker EXANTE, combined with our opinion on the broker. Some points we will discuss include product offerings, trading platform functionalities, and professional solutions. For more on the broker, you can check out another EXANTE review or read comments left by users.
EXANTE – the broker's background and beginnings
EXANTE was founded in Malta in 2011 by Alexey Kirienko, Anatoly Knyazev, and Gatis Eglitis. The three co-founders have a strong background in economics and finance, mathematics, computer science, derivatives trading, and business development. They created EXANTE with the vision that it will promote financial transparency for traders of all backgrounds and create a way for traders to gain direct access to markets through innovative trading infrastructure.
When EXANTE was first created, it became the first Maltese broker to offer global markets access to local traders, which garnered much positive attention and approval within the Maltese trading community. Over the years, EXANTE has expanded to cater to trading and investment needs internationally, onboarding clients from all over the world. Today, it has offices in London, Hong Kong, and Cyprus, in addition to its headquarters in Malta, with clients from over 100 countries and $2 billion in Assets under Management.
EXANTE is licensed by the MFSA (Malta), the FCA (United Kingdom), the SFC (Hong Kong), and the CySEC (Cyprus). It is also compliant with MiFID-II and GDPR in the European Union.
Key facts about EXANTE's product offering
One of the things that make EXANTE stand out among a sea of competitors is its diverse product offering. With over 600,000 financial instruments on offer across FX, stocks and ETFs, bonds, metals, options, and futures in over 50 global markets, there is hardly a more comprehensive catalogue for those looking to create a diversified and balanced investment portfolio.
FX
EXANTE offers 50 currency pairs with fast execution and competitive spreads. Traders can participate in FX trading on the spot or through swaps or forwards. Major and minor currency pairs are accessible, and certain exotic currency pairs are available upon request. Traders can participate in trading with 100% live price monitoring on live accounts. Fees, such as commissions, vary depending on the currency pair traded, the size of the trade, and the account tier of the trader.
Stocks and ETFs
Traders can find over 24,000 stocks from exchanges around the world, including some of the most famous ones like the NYSE, NASDAQ, HKEX, ASX, and LSE. There is a diverse range of ETFs available for trading for those that are interested in trading baskets of securities and tracking sectors and regions over purchasing individual stocks. Market opportunities are available for those looking to purchase shares of established companies or those looking to invest in new companies by trading IPO shares.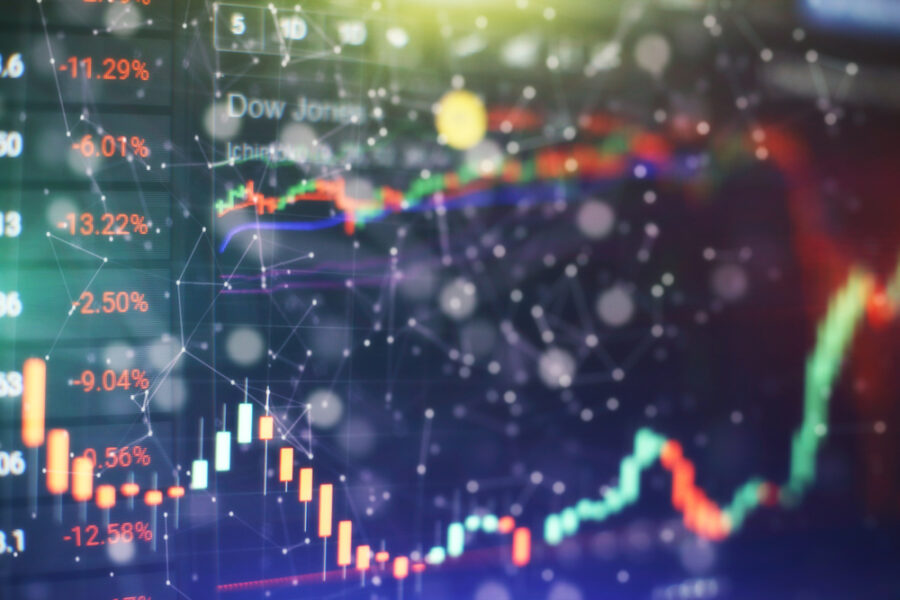 Bonds
EXANTE offers a range of bonds, from private to state and both over the counter and exchange traded, including US Government and Corporate bonds, European Corporate and Government bonds, and Euronext bonds. The EXANTE trading platform also provides a bond screener – a comparison tool for investors to more efficiently screen for opportunities in the bond market. For those who are eager to invest in more exotic options, more information can be obtained by contacting the broker directly.
Metals
Metals offered by the broker include both precious metals such as gold, silver, and platinum, and industrial metals such as copper. Traders can trade with 100% live prices and fast execution of 10ms. Rates for metals trading differ depending on the metal being traded and the size of the trade. Derivative trading is also available for those who want to speculate on market movements without purchasing the underlying asset, in the form of metals ETFs, futures, and options.
Options and futures
Finally, EXANTE provides plenty of opportunities for derivatives traders, with over 500,000 options available and access to over 30 global futures exchanges. Derivative traders can monitor their positions with frequently used options metrics such as IV (Implied Volatility) and the Greeks (Gamma, Vega, Theta, and more). There is also an option board to monitor their open trades simultaneously, and the futures traders can take advantage of trading on the biggest exchanges in the world, including the CME, HKEX, and more.
Live and demo account options
EXANTE offers two types of live accounts for traders who are eager to start trading their diverse offerings. Individual accounts at EXANTE begin at 10,000 EUR/GBP, and corporate accounts begin at 50,000 EUR/GBP in terms of minimum deposit requirements. Account verification documents are listed on the broker's website. Joint accounts can be obtained and a maximum of four live individual accounts can be managed by one verified user.
EXANTE also offers a demo account for those looking to hone their skills. Demo accounts are free of charge and can be accessed upon registration as a client of the broker. EXANTE provides 1,000,000 EUR in virtual funds for demo traders, which can be reset at any time. Market data is delayed by 30 minutes, but traders can paper trade the broker's entire product range.
A bespoke trading platform
EXANTE offers a bespoke trading solution on desktop, mobile, and tablet. The platform is intuitive and allows users to access over 50 global markets from a single multi-currency live account.   also has a network of over 1,100 servers to facilitate low latency trading and safe data transfer in trade execution.
The EXANTE proprietary trading platform includes a full set of features such as account balance modules, trade activity monitoring, real-time market data feeding, position overview, current and historic order review, a bond screener comparison tool, and concise charting with customisable timeframes and shareable links. Users can transfer funds between accounts seamlessly, and supported currencies include – but are not limited to – EUR, USD, GBP, CHF, AUD, CZK, and PLN.
For those who wish to execute more sophisticated strategies, the EXANTE trading platform is compatible with their bespoke HTTP API. Traders can design a variety of fast and data-rich financial apps to improve their trading experience, ranging from mobile apps that tap directly into market data sources to obtain the most accurate and latest information on favourite instruments.
Professional solutions at EXANTE
As mentioned, EXANTE not only caters to retail traders, but also to professional investors. These include individual investors, family offices, wealth managers, banks, and other financial organisations. Professional clients receive dedicated support and the ability to manage multiple client accounts at ease with superior trading technology, including a sophisticated DMA solution for the trade execution at the best prices.
EXANTE's professional clients can access the broker's entire range of over 600,000 trading instruments across more than 50 global exchanges. They can also tap into the broker's 24/7 customer care that is available in multiple languages, including English, German, Portuguese, Spanish, and Mandarin Chinese. More benefits for professional investors vary depending on the services and solutions they require – for more information, you can visit the broker's official website.
Final words
Overall, EXANTE is a highly regulated global broker that delivers a superior trading environment for traders of all experience and skill levels. Its diverse product range is a great way for traders to build a balanced portfolio, and its trading platform has a full set of tools and features that can create a rich and seamless trading experience. For those looking for more, EXANTE does an excellent job providing professional solutions with dedicated services including asset management tools and cross-margining benefits to unlock new instruments for professional investors.