As healthcare professionals seek to enhance their knowledge and career prospects, the decision to pursue a post-master degree often arises. These advanced degrees offer specialized expertise and expanded opportunities within the healthcare industry. However, healthcare professionals must carefully evaluate the advantages and considerations associated with such a pursuit.
If you're a healthcare professional considering continuing your education, check the post MSN FNP program online to find study options that are flexible and that also offer full clinical placement.
Specialized Expertise: Expanding Horizons in Healthcare
Pursuing a post-masters degree in healthcare offers healthcare professionals the opportunity to delve into specialized areas within their field. Whether it's a Doctor of Nursing Practice (DNP), Doctor of Pharmacy (PharmD), or other advanced degrees, these programs provide in-depth knowledge and advanced skills that can elevate professional practice.
Through rigorous coursework, research, and practical experiences, healthcare professionals gain specialized expertise that enhances their ability to provide high-quality care, contribute to research advancements, and influence healthcare policies.
Advancement Opportunities: Nurturing Professional Growth
A post-master degree can significantly impact career prospects for healthcare professionals. With advanced qualifications, professionals become competitive candidates for leadership roles, specialized positions, and research opportunities within the healthcare industry. The expanded knowledge and skills acquired during a post-masters program demonstrate a commitment to professional growth and position individuals for career advancement.
These degrees not only enhance credibility but also open doors to higher-level positions that offer increased responsibility, influence, and potential for career progression.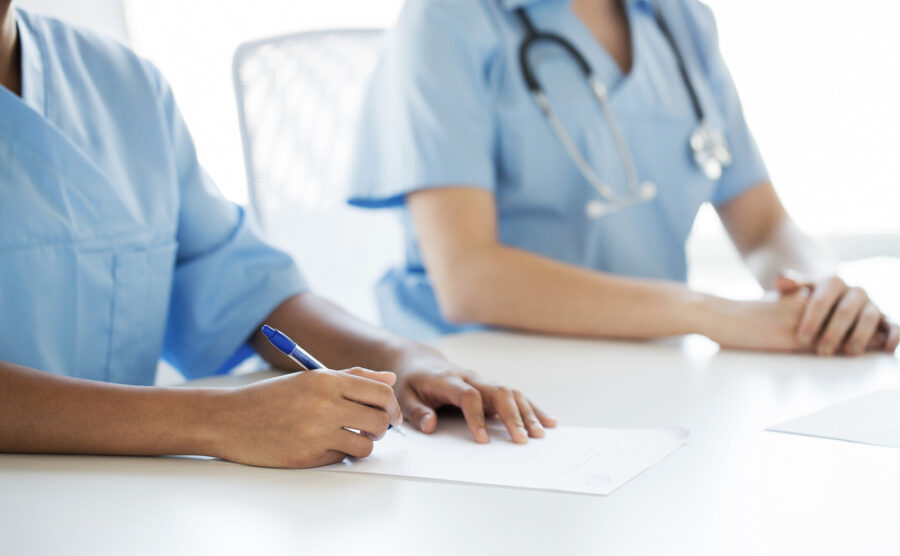 Considerations for Pursuing a Post-Master's Degree
Pursuing a post-master degree requires a significant investment of time and resources. Healthcare professionals must carefully consider the financial implications, including tuition fees, study materials, and potential income loss during the program. Additionally, the time commitment associated with coursework, research, and clinical requirements should align with personal and professional obligations to ensure a balanced approach.
Before embarking on a post-master degree, healthcare professionals should evaluate the relevance of the degree to their career goals. It is essential to research industry trends, consult with mentors and colleagues, and assess whether the advanced degree is necessary for career progression within their specific healthcare discipline. Factors such as job market demand, the need for specialized skills, and the alignment of career aspirations with the potential benefits of a post-master degree should be carefully considered.
Post-master's degree programs also provide an environment for networking and collaboration with fellow healthcare professionals, faculty members, and industry experts. Engaging in these opportunities can foster valuable connections, expand professional networks, and facilitate collaborations that may have long-term benefits for career growth. The ability to interact with like-minded individuals who share a passion for advancing healthcare can contribute to ongoing learning and professional development.
Types of post-masters Degrees in Healthcare
Some types of post-master degrees that are convenient can be:
a. Research-Based Degrees: For healthcare professionals interested in contributing to the academic field, research-based post-masters degrees, such as a Doctor of Philosophy (Ph.D.), offer opportunities to pursue original research and scholarship. These degrees prepare individuals for careers in academia, research institutions, or leadership roles in healthcare organizations.
b. Professional Practice Degrees: Healthcare professionals seeking to advance their clinical practice and leadership skills can consider degrees such as a Doctor of Nursing Practice (DNP), Doctor of Physical Therapy (DPT), or Doctor of Occupational Therapy (OTD). These degrees provide advanced training, emphasizing evidence-based practice, leadership development, and the application of research in the clinical setting.
c. Industry-Specific Degrees: Some healthcare disciplines offer industry-specific advanced degrees that cater to career advancement and specialization. They are tailored to meet the unique needs and demands of specific healthcare disciplines and provide specialized training and knowledge, equipping healthcare professionals with the skills necessary to excel in their chosen fields. Here are some examples of industry-specific post-master degrees in healthcare:
d. Online Hybrid Programs: For healthcare professionals seeking flexibility in their studies, online hybrid programs offer a blend of online coursework and in-person clinical placements. These programs provide the convenience of remote learning while still offering valuable hands-on experiences through clinical placements in healthcare settings. Examples include online Master of Nursing programs with clinical placements or online Master of Health Administration programs with residency requirements.
e. Advanced Practice Nursing Programs: For nurses looking to advance their practice, specialized online programs offer clinical placement opportunities alongside online coursework. These programs, such as online Nurse Practitioner or Clinical Nurse Specialist programs, combine theoretical knowledge with supervised clinical experiences to develop advanced clinical skills and competencies.