There are several parties that can be held liable in a truck accident, including the truck's owner-operator, maintenance company, or truck driver. The negligence of a trucking company can play a major role in personal injury claims. If the injuries resulted from the trucking company's negligence, they could be ordered to pay compensation to the victims. Continue reading to learn more about the role of trucking company negligence in personal injury claims.
Hiring and Training Practices
A trucking company can be held liable for negligent hiring and training practices that resulted in or contributed to the truck accident. Negligent hiring is when a trucking company fails to ensure the employee is qualified for a particular position. This may include their failure to conduct a proper background check on their candidates. Negligent hiring and training practices may also include failure to perform proper medical and drug testing. The trucking company is also required to keep up with all required training programs to ensure their employees, including the truck drivers, have the skills required for their job.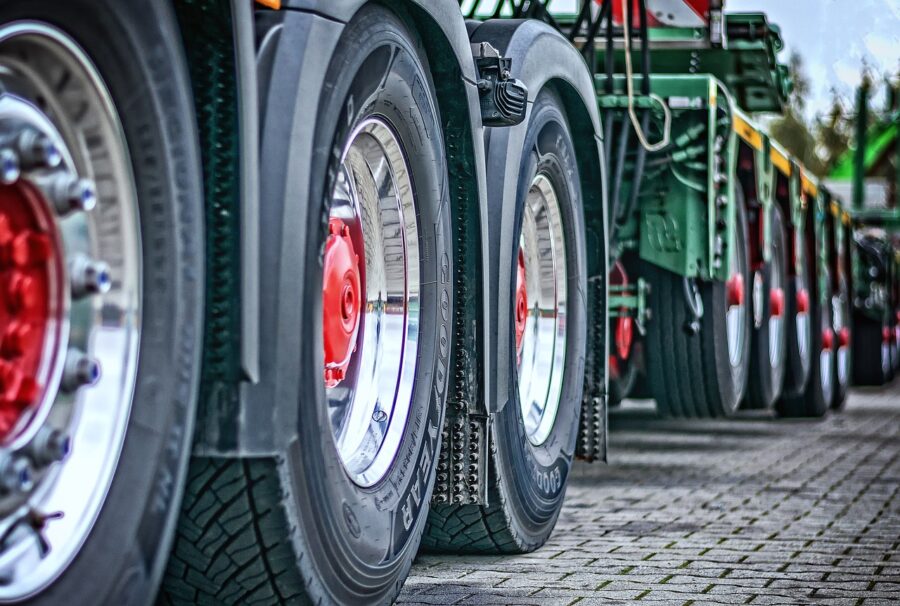 Hours of Service Compliance
The Federal Motor Carrier Safety Administration (FMCSA) establishes and implements policies for the maximum amount of time the driver is behind the wheel. The truck company should monitor the hours of service of their truck drivers to ensure they don't become fatigued. Trucking companies found negligent in complying with hours of service regulation may be held responsible for truck accidents that were a result of driver fatigue.
Truck Maintenance
A personal injury claim can use the lack of truck maintenance as evidence of the trucking company's negligence. For example, if the trucking company has not properly maintained its fleet, the truck might be unsafe on the road. Negligent maintenance can lead to rusty axles, tire blowouts, wheel bearing failure, brake failure, and other mechanical and electrical issues that could lead to an accident.
Cargo Securement and Handling
Another common form of negligence in personal injury claims is the lack of proper cargo securement. This can be done by the trucking company or a third-party contractor. Cargo that is not properly secured is a major safety hazard that can result in jackknife and rollover accidents. In some cases, cargo-related accidents can also lead to vehicle pile-ups. The Federal Motor Carrier Safety Administration (FMCSA) requires cargo to be firmly secured by tie-downs or other structures with sufficient strength. Failure to follow the regulations can be considered trucking company negligence.
You can consult with a St.Louis, Missouri personal injury lawyer to determine if you can use trucking company negligence in your personal injury claim. They can also guide you on what is admissible evidence in the case and how to strengthen your case. Personal injury claims are often settled out of court, so a lawyer can also guide you through the negotiation process.