As you know your job is selling products to buyers so your CV will focus on your selling skills. The employer probably will ask some experience in retail in order to see how good you are with the customers. Anything about sales in your CV would help to proof that you are right person for this job. You will find Sale assistant CV example below.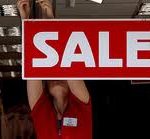 One of the most advertised job vacancy is always in Sales and Retail so there are always people out there who are looking for a Sales Assisstant cv example to write their own one.
You can find lots of Sales and Retail job vacancies on the main job boards online such as Learnist.org, cv-library.co.uk and all others.
Most of the job sites are asking you to upload your CV in order you to apply for the jobs that are listed on their site.
It's very obvious that you should highlight your sales skills in your CV.
The references are also important for a retail job since the employers doesn't want to waste time by choosing somebody who is not good enough for them.
If you have any questions about your CV then you are welcome to visit our job seekers forums and ask your career related questions.
Here is your CV sample for Sales and Retail jobs.