Home security is now a top worry for homeowners in our increasingly connected world. Security system capabilities also grow as technology does. Ajax Security Systems is one of the top brands in the sector and is known for its creative and dependable solutions. In this post, we'll examine the clever features of Ajax Security Systems for home security, giving you helpful tips on boosting the security of your home.
Understanding Smart Security Systems
With the help of technology, conventional security systems have transformed into smart security systems that offer cutting-edge features and connections. These systems integrate various components to secure your house, including motion sensors, security cameras, and access control systems. With smart features, homeowners can take a proactive approach to home security by monitoring and controlling their security systems remotely, receiving immediate notifications, and more.
Ajax Security Systems: A Cutting-Edge Solution
Ajax security system for home has established itself as a market leader in intelligent security systems with a wide range of products and services. Their emphasis on cutting-edge technology, approachable user interfaces, and dependable performance has made them a well-liked option among homeowners looking for excellent home protection.
1.    Ajax Hub: The Central Nerve of Your Security System
The Ajax Hub, a single control device that connects all the security equipment in your house, is the brain of the Ajax Security System. The Hub interfaces with sensors, cameras, and other components to enable smooth functioning and real-time monitoring. Additionally, it acts as a link between your security system and smartphone, enabling remote access and management of the latter.
2.    Ajax Motion Sensors: Enhanced Detection
Ajax provides a variety of motion sensors to meet various security requirements. For example, Ajax MotionCam combines the advantages of a motion sensor and a camera, offering visual confirmation of any detected movement for extra security and peace of mind. Whether you need protection for your home or business, Ajax has you covered.
Curtain Motion Sensors are made for accurate detection in particular places, like doors or confined spaces. With the help of these sensors, a curtain-like covering is created, ensuring precise warnings for any movement inside the defined zone.
Motion sensors for indoor and outdoor use can give accurate detection in their respective contexts. The outside sensors are perfect for securing the perimeter of your property because they are made to resist extreme weather and have a broader field of view. With the additional security that indoor motion sensors provide for your interior spaces, activity can be detected within particular rooms or locations.
Ajax provides wired and wireless motion sensors, giving installers a variety of alternatives. A stable and continuous signal is guaranteed by the direct link that wired motion sensors offer to the security system. Wireless motion sensors are simple to install and versatile without complicated wiring.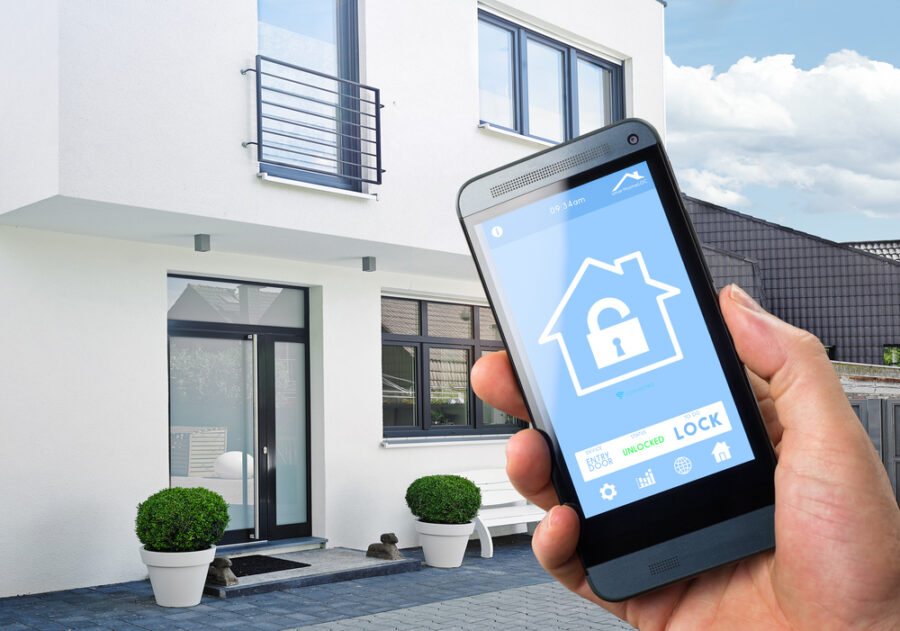 3.    LightSwitch and LeaksProtect by Ajax: Enhancing Home Security and Safety
Ajax has created solutions like LightSwitch and LeaksProtect to improve the safety and security of your house. With LightSwitch, you can easily set routines and remotely adjust your lighting to give the appearance that someone is home even when you're not. This function gives peace of mind and serves as a deterrent to potential intruders.
LeaksProtect provides a trustworthy defence against flooding and water leaks. You can identify leaks early by installing these sensors close to vulnerable places like sinks, washing machines, or water heaters. Your mobile device receives fast notifications from LeaksProtect, enabling you to take swift action and save costly water damage to your property.
4.    Mobile Application: Easy Monitoring and Control
Ajax Systems highly values user experience, offering an intuitive mobile application that makes monitoring and managing your security system simple. You may arm or disarm your system, see live or recorded camera footage, receive real-time notifications, and adjust settings all from the app.
Conclusion
Ajax Security Systems provides a robust and complete defence for your property. Ajax Security Systems give homeowners peace of mind and the capability to monitor and control their security systems remotely thanks to its cutting-edge technology and intelligent features. Every element, from the central Ajax Hub to motion sensors, security cameras, and door/window sensors, functioned flawlessly to guarantee your house's and loved ones' safety. You can take proactive steps to improve your home security and feel safer in your home by utilising the possibilities of Ajax Security Systems.