More and more employers request a strong cover letter, linking your experience and skills directly to the job advert you're applying for. Even if an employer doesn't ask for one specifically, it's highly recommended you provide one to give your application a leading edge. Some general rules to follow are: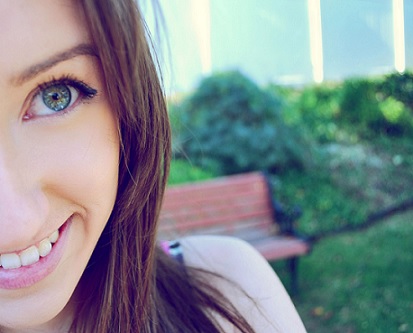 1. Format & Layout
Presenting your cover letter in a standard letter format is highly recommended, along with a standard font. Try to make it one side of A4, and only more if the employer specifies a higher word limit – this is enough for you get in everything that you need. Break it down into manageable paragraphs and link each one to a section of the job description. Use similar language and phrases to the job description and keep it structured and focused on the role at hand.
In previous cover letters with clients, using bullet points has worked really well for some industries to highlight key achievements and skills. For example when applying for hospitality roles, a short bulleted list of your key skills and training works really well (Food Hygiene certificates, Health & Safety/First Aid etc). Most employers ask for these things and it makes it highly readable in this format. However, for more formal roles such as admin and management, this format can look lazy.
Related: 5 great Tips for Writing a Successful CV
2. Content
Try to avoid repeating your CV too much – this is your opportunity to really sell yourself into the role and highlight the key skills and experience that match you to the role. Check back to the job description and pick out the essential criteria, work from this to provide examples of when you've achieved this in your previous experience.
It's also an opportunity to highlight your knowledge of the company and why you've chosen to work for them. Mention any research you've done, and again, be specific. Steer away from saying 'I really like the products and culture your company provide' and discuss specifically what products/values you're attracted to and how these fit with your career plan.
3. Emphasise & Personalise
As above, emphasise the skills and experience that match the job role – focus on the essential criteria but also make sure you're touching on the more general aspects of the role. A phrase such as 'I have extensive IT competencies including MS Excel, Outlook, Word and Powerpoint from my previous roles. I have also used Salesforce intensively and am used to utilising Excel and this programme for work purposes, and presenting information back to my team' works a lot better than ' I have good IT skills.'
Provide examples of how your ideas and performance have benefitted your current/previous employer and how any ideas you had were implemented to streamline processes in the office. Employers want proactive workers who can make a difference to their team and who have a personality – Get this in your cover letter!
Related: Top 5 Common Mistakes When Making Job Applications
4. Closing Statement
Never finish your letter without a direct comment on how you will be following up on your application. If you're planning on phoning them in a weeks time, mention that. If you'll be emailing them within 14days of the closing date for feedback, tell them! Be proactive in your approach. The majority of clients tell me that they never hear back from applications and I always push back and ask them what they've done about this.
Being proactive sets you apart from other candidates – it demonstrates initiative and that you're keen to find out about the outcome of the application. It's your CV and your time you've put into this so always, always follow up yourself. Don't wait for the employer to call you.
5. Spelling & Grammar
It's one of THE top reasons employer state for binning your CV and Cover Letter, regardless of how perfectly you might fit the role. Always double check your spelling and grammar. Proof read your letter 2 or 3 times, get someone else to read it for you, read it aloud to yourself – Just make sure it makes sense!
A covering letter is essentially the first point of contact you will have with a potential employer. The letter is an opportunity for you to demonstrate to the employer that you understand the nature of the job you are applying for and to showcase your skills and abilities so that they match the job requirements.
Getting it right will make all the difference between that all important interview offer 🙂
photo by: amanda