If you are called to an assessment centre for Tesco, then you may find it quite difficult to prepare, as the activities that you are expected to do may vary, not only depending on the role that you are applying or but also on the assessment centre itself. You will be likely to have an interview, role-play and some group exercises to take part in.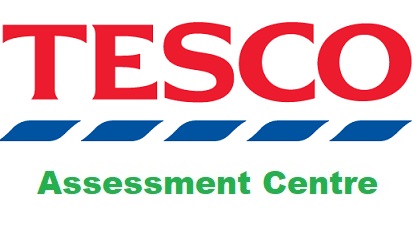 During the interview stage you are likely to be asked why you want to work for Tesco and why you have chosen to apply for that particular role. You will be considered in light of the values of the company and so it is important that you know what these are beforehand. You also want to consider the skills that you have and how you will demonstrate those in the interview.
The group exercise may involve making a sales pitch presentation. You may need to work against someone else in trying to make your product sound the best. Think about the benefits to the customer and focus on those.
It is likely that you will know what the presentation will be on beforehand so that you can prepare. Make sure that you work hard in demonstrating both your knowledge of the company, the role and showing how your skills fit in with those. Preparing beforehand can sometimes make it more worrying, because you will be expected to do some work. However, see it as an opportunity to show off your research and preparation skills and make sure that you put in a lot of time. If you cannot free up time, then there will not be an opportunity to make excuses or do it at another time, so you need to put everything on hold to get this done.
Some of the interview questions you might be asked during your assessment centre:
What makes you different from other candidates?
Describe a time when you helped someone
Descibe a situation that you found difficult and how you overcame it
Are you sure this is the right amout of money you have to give back?
What is your current salary?
Give an example of when you have had to keep a piece of information confidential
Describe a difficult work situation / project and how you overcame it
Tell me about yourself?
Why Tesco?
Why do you want to work for Tesco?
Why should we hire you?
What were you able to negotiate? What advice would you give others considering an offer?
How fexible are you around working unsocial hours?
Name a time when team building was essential in something you have done
What Tesco brand would you be and why?
Do you have any experience in sales?
When have you last helped someone?
What is your biggest strength?
Why do you want this job?
Good luck.