Tesco job vacancies has a lot of vacant positions to recommend to their applicants. There are opportunities from regular to top positions, as well as those that can give you travel opportunities.
Tesco is a renowned company and they are known for giving good service to their customers, as well as in providing the best priced products; working for them means working for a good company. They respect their staff and workers, and they open rooms for advancement.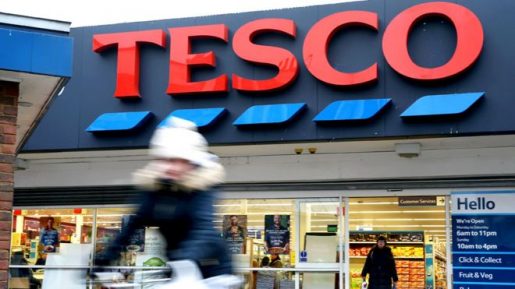 You can visit their site and check on their job postings. They usually update their site with their vacancies. You'll be able to know which among their stores are hiring. You can also go to a Tesco store near you and they will gladly give you a listing of the positions that need filling in. Depending on your qualifications, landing for a job in this company could be easy.
Career opportunities
Tesco offers part-time and flexible working arrangements to encourage people with all kinds of circumstances to apply. While Tesco's most regular vacancies are for sales assistants, those with ambition might be interested to know that the company recruits more than 80% of its managers from its own workforce.
The company also runs a number of schemes for students, including a graduate recruitment programme. In addition to vacancies within its stores, Tesco regularly advertises for jobs in its depots and in its support functions (for example, human resources, finance) at its head office.
The company demonstrates its career development opportunities in a number of ways. It offers apprenticeships, pays for staff with potential to study for qualifications while at work and provides training and learning through what it calls its Options Development Programme.
Tesco boasts that it keeps its staff interested and motivated by allowing thousands of workers each year to change their jobs within the company.
Salary information
The hourly rate of pay for store assistants can be between £7.50 and £8.18. The company also offers a pension scheme, a staff discount and negotiated discounts with other companies such as health cash plans, dental cover and private medical insurance.
The most common available position at Tesco is customer assistant. They need people to communicate with their customers and assure their satisfaction. If this job appeals to you, you better make your decision now to process your application with the company. Part of your job as a customer assistant will be to help customers in finding a product in the store and inform them about special offers. You might also need to help in filling promotional ends, take part in merchandising and coordinate with the warehouse staff concerning deliveries.
Interview advice
Tesco states that, above all, it is looking for people who are passionate about retail, great on customer service, flexible, committed and willing to get stuck in. You should note these requirements and visit Tesco's website at tesco-careers.com to make sure that you cover these aspects at interview.
A strong message from the company is that it needs its staff to be really focused on customer service. If you have previous experience of customer facing work, emphasise that by giving a few examples of your ability to make customers happy. If you don't have that kind of experience, talk about your transferable skills – namely, a positive manner, good communications skills and the ability to deal with difficult situations.
Another job that you might want to consider is the position of a night replenishment customer assistant. You will do the same things as a day replenishment customer assistant while making sure that things will be easier for the day workers when they come. It's just that while the rest of the world is sleeping, you'll be up and working.
Simply check the Tesco job vacancies online. They might just have the career that will appeal to you.
How to apply for Tesco Jobs
The best way to apply to work at one of Tesco's stores or depots is to visit tesco-careers.com and start searching for jobs. The company has a store locator on its website so you can find out which stores or depots are within travelling distance for you. The manager at the store will give you an application form to complete, which you should either hand in or post to the store.
All Tesco jobs are advertised on their company's recruitment site.
Tesco Application Form
Download Tesco jobs application form. However the company only accept online applications.