Tesco recently submitted a planning application to redevelop their current Brigg store, extending it to incorporate the neighbouring Lidl store which will be relocated to Atherton Way (subject to planning permission). The new supermarket would be located between Barnard Avenue, Spring's Way, Spring's Parade and Cary Lane in Brigg, Lincolnshire.

It is suggested that if approved, the staff of the existing Tesco Brigg store would be transferred to the new store, plus an additional 100 new job vacancies for the local community would be provided once construction works are complete.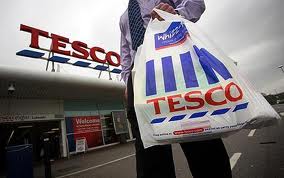 North Lincolnshire Council are due to issue their decision of the planning application at the public meeting on 16th November 2011.
Tesco are opening more and more stores, supermarkets in 2012. If you want to be first to know then click here to subscribe for the news.
Did you know that we have a job forum that are the largest in the UK. You can ask your career related questions, download job application forms and apply for the latest UK job vacancies.
We will update this job news story once we hear more about it so please bookmark this page with Google or like it on facebook to come back here again easily.