Contract Law is probably the most complex within employment law. How many of us really understand contractual law but have signed a few during our career? How many of us actually read the small print? Do you really understand the different clauses and what you are agreeing to?
Let me make it clear from the outset – I'm not an employment lawyer or claim to be an expert in contractual law, my background is in Human Resources as a specialist recruiter. I am familiar with the different types of contracts, clauses and terms that would be well worth understanding before you sign any agreement.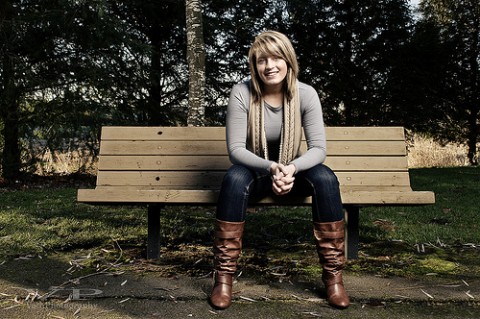 There are many different types of contracts relating to the employer / employee relationship – permanent contracts, fixed term contracts, casual contracts, zero hour contracts, part time or job share contracts and many other variations. It's also worth noting there's a distinction between a "contract of services" which refers to a contract of employment as an employee and "contract for services" which usually refers to a contractor or freelance worker.
There are many factors to consider when you are deciding whether to accept the terms of employment and the following points are just a few of them (it's not an exhaustive list) – these points are intended as a guide and a prompt for further investigation and research.
Pay
We don't need to tell you that this is probably the most important consideration for the majority of candidates even before they apply for a new job. As a candidate you'll be comparing your current pay and benefits to the new salary and you'll be most likely taking into consideration other factors like your current financial commitments, mortgage payments, rent, loans, life style etc.
When is pay day? This is another important consideration when you are planning your finances. When are you paid? This may be important if all your direct debits are set up according to your current pay day and it may have an effect on your cash flow. In the past I've been paid monthly on the 15th, 20th and 31st of the month.
Related: How to Pass Your Probation Period
What are the benefits? Is there a Pension scheme, Health Insurance, Gym Membership or Life Assurance? Did you know if you are offered a fixed term contract you should either have a similar compensation package as an equivalent permanent incumbent or be compensated by a "cash" equivalent? Employers must not treat employees on a fixed term contract less favourably than a permanent employee doing the same or largely the same job unless the employer can show that there are good business reasons (often known as "objective justification"). It's similar for a part time workers contract, which is regulated by the Part-time Workers (Prevention of Less Favourable Treatment) Regulations 2000.
A lot of candidates neglect to properly calculate their total compensation when they are considering accepting another contract (permanent or fixed term). This is a really important consideration – you must work out the cost of each benefit in your current contract and compare this with the new total rewards package for the new contract (Pension, Health Insurance, Life Assurance, Holidays, Bonus, etc.)
In my experience some candidates only look at their basic pay and compare this with the new salary offered. This is a big mistake and could be a costly one if you don't spend the time working out how much your total compensation is worth. For example, if the basic salary is £30k and your current pension is 10% (employer contribution) this is worth an additional £3k. If your current holiday entitlement is 30 days and the new contract has an entitlement of 25 days again you'll want to consider this difference carefully and how important this factor is to your current life style.
Job Title
As an in-house recruiter I've always worked closely with the HR Business Partners – rather than working in isolation, which has given me a deeper, broader understanding of employment law, employee relations and people management. I've also been involved in several business transformations, organisational design projects, job mapping exercises and job architectures during my career history.
Grading job levels, mapping responsibilities and making decisions on job titles can be a very emotive subject for many employees. I've seen a few healthy, very passionate and sometimes very difficult debates on the descriptions, titles, levels, and grades. So I'm aware this particular point will be important to a lot of readers. I understand that status or perceived status is very important to employees and how this can affect their motivation, ongoing career and their marketability for the next assignment or job.
Intellectual Property
This is one to watch if you are an inventor or creative designer, or an engineer perhaps. It's worth careful consideration and a good understanding before you start any work for the company – if not you could find everything you do is owned by that company.
Related: Top 10 Skills & Attributes You Should Have to Get a Job
It makes perfect sense that an employer will want to protect and own the rights to everything an employee has created during the course of the employment and this is widely understood to be the case in the UK. However, it is best to include this clause into the written contract and not rely on an implied understanding.
What does this clause mean for you if you are employed to invent or design for the employer? If you are involved in an invention and this is later patented then the employee may be entitled to statutory compensation – in this case the employer cannot contract out of this right.
Intellectual property is another complex clause that is likely to need a specialist opinion and it's recommended you obtain legal advice if this clause is of concern to your work or business outside of an employment contract.
Restrictive covenants
What is a restrictive covenant? Every business will have information they want to protect from their competitors or protect information they hold on customers. Restrictive covenants written into the contract from the outset may help to protect this information during and after employment.
What's more important to you when you are signing this agreement is after employment – will this restrict you moving to a competitor? Will this affect the continuity of your career in this field?
It's similar to a non-compete clause – be very careful signing a contract with an unreasonable lengthy period of time that restricts you working for a competitor or working with the same clients or customers.
Notice Period
It's always worth checking the length of the notice period before signing. It may be unusual to have a different length notice period for the employee and the employer but again worth checking that this is aligned. Think carefully if a particularly lengthy notice period is really in your interest or whether this gives you a degree of security and stability.
Other factors:
Length of assignment – start and end dates
Hours of work and pattern of hours (9-5, Night shifts, over time requirements etc.)
Work locations – business address and requirements to work in different locations.
Commute to work – you will want to carefully consider the normal commute time and costs of getting to work on a daily basis – this is normally a cost you will pay out of your salary. If you are a temporary worker you are unlikely to benefit from an interest free season ticket loan and therefore, the cost could be considerably more buying a weekly or monthly ticket compared to an annual season ticket.
Travel requirements – try to get a good idea of the amount of travel and how long you are likely to be away from home.
Expenses – if the job requires travel, over-night stops, then check the allowances for accommodation, meals etc. Particularly if you are negotiating a daily fee you might want to check whether this includes any expenses or the rate is before expenses.
Lastly, the Employment Rights Act 1996, as amended by the Employment Act 2002 set out essential elements that must be included in the written statement of particulars of employment. The above are just to give you guidance and some points to consider – so it's worth visiting a reputable website to understand the essential elements (CIPD, ACAS or Gov.UK).
Photo by: jordanvoth