Everyone wants a good solid career that pays well and that you are doing something you enjoy. It all varies depending on your own skills and personalities but below is a list of the Top 10 highest paying jobs which most of us are familiar with, just need the right skills to achieve.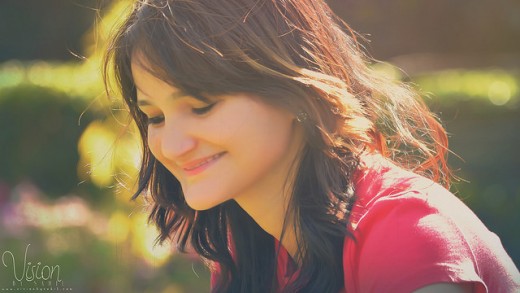 Top 10 Highest Paying Jobs for 2018
#Doctor
Working as a Doctor means that you have to study for 5 to 7 years depending on any specialism's that you do as part of your degree and after but means that you have a career for life if you follow the strict code of conduct and update your medical skills through regular training.
You could be a doctor of a GP practice or health centre or you could work as a doctor in a hospital setting but most salaries start at £40-50,000 per annum depending on experience and level of seniority and will continue to increase throughout your career.
#Web Designer and Developer
In the ever changing world of IT, working as a Web Designer and or Web Developer is big business for 2014. Companies are looking to improve their web sites and have a better commercial appearance to the general public and their clients and may be looking to market the services and products that they sell on line. This is where a Web designer or developer comes into play by advising and building the best website for a company that works better than their competitors and looks better, is more user friendly. As a Web designer or developer you will have studied some form of Web Design or Developer and have a fair amount of work experience.
As well as the technical side you will need a creative side to come up with new ideas and excellent communication skills to be able to discuss this with your clients in great detail.
Salary levels for these roles can be as high as £60,000 per annum.
#Electrician
Working as an Electrician is a high paying job if you are prepared to work hard and usually more so if you are a self employed electrician. Once you have qualified as an Electrician you will need to keep up to date with new laws and rules about working but you have a key skill that will always be needed and depending on how hard you want to work could mean a substantial career.
Salaries for an Electrician can be approx £35,000 per annum upwards
#Plumber
A plumber trains carefully learning how to deal with any plumbing, pipes and water issues in people's houses or in companies. You will have regular updates to do to keep your skills up to date but all in all you will have a very promising career as a plumber if you gain a good reputation and build up a solid client base.
Typically salaries start at £35,000 per annum.
#Wedding or Events Planner
When people spend money they tend to spend it on a big wedding or a party for an occasion maybe a special birthday or other occasion and the budgets seem to go out of the window. Imagine now being involved in that event and planning it from beginning to end and helping the people involved in the event to have a successful occasion with little stress and worry along the way.
Salaries for this type of role will depend on how high profile the events you are dealing with are but could be roughly £40,000 per annum.
#Retail Operations
With Retail sales and operations on an increase again if you are an experienced retail worker then working as a Retail Ops Manager could be a very profitable role for 2014. This role will require you to be very highly skilled in retail having excellent sales skills and have a strong understanding for what sells and how it sells, how it is merchandised and ultimately who is the best at selling.
This role will need you to keep ahead of the times and be up to date with the products on offer and the setting of the stores that you are responsible for. You will be a strong retailer and manager to perform well in this role.
Salaries for this role can reach £75,000 per annum.
#IT & Telecoms Field Sales role
It's a fast moving pace for any professionals in IT or Telecoms with the ever changing products and upgrades to systems but if you are good technically at these areas and an excellent sales person then combined you have a very positive career.
Salaries will usually be made up of a base salary of approx £30,000 per annum and an OTE usually up to £60,000 per annum target related.
#Architect
As an Architect you will have trained and be degree qualified in Architecture and have a keen interest in buildings and the development of the buildings. You will visit sites and draw up plans and help project managers stick to the plans throughout a build. You can be involved in both new builds and restorations as an Architect.
Typically salaries are around £40,000 per annum depending on experience.
#Financial Adviser
Finances are always top on people's list of priorities and if you are good at providing advice on finances then being a financial adviser could be a key career. You will be trained in finances and different products and ways of helping customers. You will need to follow strict financial regulatory procedures and keep up to date with new services.
Typically salaries can be from £25,000 per annum upwards depending on experience.
#Bank Manager
A position as a Bank Manager is an experienced one where you have probably worked your way up in a Banking environment and having experience in other areas of a bank. Because of the vast experience it takes to do this role well the salaries are usually good for bank managers starting at between £35-50,000 per annum + bonuses.