Having a telephone interview is usually the first base to deciding if a company wants to take the interview process further and assessing whether you are what they are looking for.  Many employers do a telephone interview first to gauge how you come across and whether they feel from talking to you that you would fit in and they can work with you.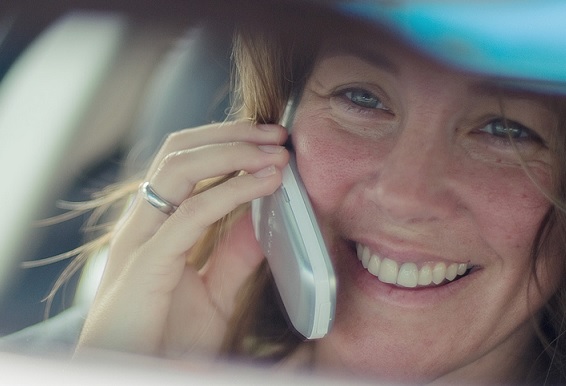 It is therefore very important to come across very well and this is not as easy as it is to do in person as your interviewer only has the tone of your voice to go off before making their decision.
Some of the top tips that you can follow before your telephone interview are listed below as a guide.
#1 Take the call somewhere quiet
Make sure that you can hear properly and that there is no background noise such as the radio, TV, other people in the house etc. You do not want to be asking your interview to repeat their questions or what they said as that will be very awkward and could be seen that you are not concentrating.
#2 Use a landline if you can
If you are able to, try and use a landline as this prevents any bad connections, not having any signal or the signal breaking up. There is nothing worse than talking away and the other person couldn't hear you or worse still the interviewer telling you about the role or company and you miss it completely.
#3 Have supporting documents in front of you to refer to
Because you are on the phone it means that you can have all your documents, CV, job description etc set out in front of you and then you can use these and refer to them throughout the interview. You wouldn't be able to do this in a face to face interview so take full advantage of this and use whatever you need to so that you do not forget and can answer questions confidently.
#4 Smile down the telephone
It may sound silly but it is important to smile down the telephone. If you practice listening to your voice when you are smiling and when you are not smiling you can hear the difference so too will your interviewer so make sure that you smile where you can during your talking.
Prepare questions in your mind that you may be asked and how you would answer them.
Have some of the answers to potential questions written down so that you can refer to them. Practice like you would for a face to face interview and rehearse your answers so that you can tweak them once you have been asked the question as you cannot be a mind reader and know exactly what the interviewer is going to ask.
#5 Make notes
Make notes whilst you are on the phone so that you can re cap, go back to, notes of potential new questions that you would like to ask your interviewer. It allows you to be able to remember important facts about the job, the company and how you feel you would fit in.
#6 Ask questions
Do not talk over your interviewer but do ask questions. It shows that you are interested but if you are also able to ask questions related to the conversation you have had during the interview then this will also show that you have been listening throughout.
#7 Give examples that shows you have done some research into their company
Try and give examples that demonstrates that you have done your research well into their company and job role. Refer to their website for example or a case study they have done or something that someone has written etc. Go through company information that you can use with a fine tooth comb.
#8 Make sure you answer questions with a conversation element rather than a yes no answer
Try to have a conversational interview rather than being asked a question and giving a Yes or No answer. This cuts the conversation dead and will make the interviewer feel that there is no rapport and make it difficult to extract information from you which will have a poor result.
#9 Be friendly and professional
Be friendly and professional over the phone. Do not have a bad attitude or any poor attitude at all, they will be able to hear it all too well and that does not sound good.