Job hunting can be difficult task for you to complete because of the competitive job market however there are many job boards online that you can use to search and apply for your dream job.
Check out hand list of the top UK job sites:
Top 10 UK Job Sites 2016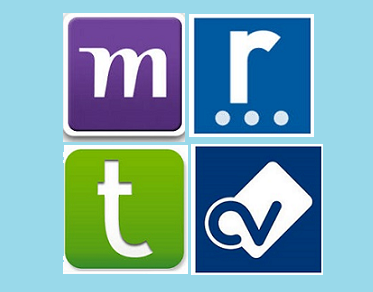 1- CV Library
CV Library is the UK's leading independent job site. Job seekers can apply advertised jobs directly on the site via one click or writing a cover letter and uploading your CV.
There are over 125,000 vacancies from all around the UK, covering 70 different sectors. Nearly 10 million people have already uploaded their CVs to CV Library.
2- Reed
Reed is one the biggest job board in the UK. Reed.co.uk provides a full online service for anyone looking for a new job. Reed says that they are not a recruitment agency, they're a job site.
Over 7 million people are visiting their website and making over 160,000 applications every day.
3- Total Jobs
Total has hundred thousands of job vacancies for job seekers to apply. You can apply for the vacancies via one click or just write a covering letter along with your application.
4- Job Site
Jobsite.co.uk is a home for your CV where it can be shared and viewed safely by employers and recruiters. You can apply for jobs easily on JobSite, all you need to upload your CV! JobSite's mobile application makes it easy for your to apply for vacancies from your mobile devices too.
5- Monster
There are more than 85,000 new jobs every month on Monster.co.uk. simply visit Monster to find your dream job. The company has suitable online applications makes it easy for people to use their platform.
From the web, to mobile, to social, we help companies find people with customised solutions and we use the world's most advanced technology to match the right people to the right job.
6- Guardian Jobs
The UK's leading job board has many features to make job seeking easier: Jobs by email, Upload your CV, Jobmatch.
Simply upload your CV and start browsing thousands of new jobs today!
Guardian Jobs takes active steps in maintaining the privacy and protection of its jobseekers. We are a founding member of the recruitment counter fraud forum SAFER (Safe Advice For Employment and Recruitment) that works to actively identify fraud and internet scams to protect recruiters and jobseekers.
7- Jobs.ac.uk
Jobs.ac.uk is the leading international job board for careers in academic, research, science and related professions.
8- Universal Jobmatch
Governments job board called Universal Jobmatch. You can apply for full and part time job vacancies across the UK. You don't have to have an account in order to search and apply for the live vacancies.
9- Fish4
Fish4.co.uk has over 7 million registered candidates across the UK. There are thousands of jobs that are recently posted on Fish4 from many different sectors and industries.
10- JobVacancies.net
Apply for the latest online Job Vacancies on jobvacancies.net.
If you have any other site that should go on this list then add it via form below. We will review it!