More and more interviewers are using presentations as part of their interview process – and it's not just for those sales and retail roles!  It's a great way for employers to suss out how much information you've taken on board about the role, your understanding and also how you conduct yourself in unfamiliar territory. It's also a great opportunity to really sell yourself and make the right impression. Here are my top 5 tips on presentations: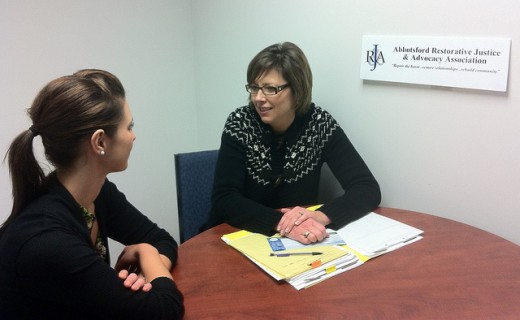 1. Follow Instructions
When you're asked to prepare an interview, the employer will provide you with an overview of what they want to hear from you – whether that be information they want you to present or questions about the role they want to know your answers to.
If they give you a brief – make sure this is the focus of your interview! If you present information that doesn't match up with what they've asked for, you're already setting yourself up for a failure. Provide a friend with the brief and present to them – get them to tick that you've answered everything that's expected.
For example, for a recent interview I was invited to I was ask to prepare a presentation focusing on 3 main questions – What my first month in role would look like, what activity I would be doing to generate my target & who would be my competitors in role. You can clearly tell the employer is looking to make sure I have a good knowledge of the role, the industry and that I'm realistic about the workload I'll need to be doing to achieve my targets.
On the back of this, it's also really important to think about the timing of your presentation. If the employer has given you 10 minutes – make sure your presentation is 10 minutes!
2. Structure & Format
It may be useful to speak to the employer about the expected format if you're unsure. As I've mentioned in previous articles, never see asking for more information as a bad thing – it's better to ask if you're unsure and get it right, then guess and fail. Do they want a paper copy to read through or a PowerPoint presentation? One client interviewed recently for a Tutoring role and his presentation was to present a half hour lesson on his subject. Make sure you know what will be expected of you.
One tip I always tell clients is to think outside the box – get the company logo and attach that to your presentation slides, or have it as the background. Make sure your presentation isn't word heavy and include pictures, diagrams and use the facilities on PowerPoint to try and make it as interactive as possible.
3. Preparation, Preparation, Preparation!
Possibly one of the things I can't stress enough is BE PREPARED! If you leave it until the last minute to put something together, and don't practice prior to the interview, it WILL be obvious to the employer.
Run through your presentation with friends, family, the dog or even to yourself in the mirror – film yourself and watch it back, look at your body language, facial expressions – all of these things will be scrutinised in the interview so make sure you're aware of yourself.
Another good exercise is to think of any questions that might be generated by the employer on the back of your presentation – there are always follow up questions so try to think what might come out of the points you've raised. Be prepared to back up your ideas and statements!
4. Delivery
It's common sense but worth pointing out that no one likes to listen to someone who talks monotone and sits perfectly still. As human beings, we're interactive, we respond to things that interest and excite us – the same can be said for your presentation!
This is where your preparation will also come in – think about things like your pace – are you speaking too quickly, too slowly, too quietly? Are you running to time, or talking too much and going over?
Be visual, if you're asked to stand up and present, move about the audience, make eye contact with everyone and don't be afraid to make gestures, and be sure you have open body language (uncrossed arms, facing front, no hands in pockets!)
One of the things I've done frequently in interview presentations where I've been restricted on time, is to present information and pick out key points, making the point that I have lots more ideas I'd like to discuss and hope we get the opportunity to come back to at the end of the presentation. This has always worked nicely, as employers have picked up on this and focused their questioning around this.
5. Enthusiasm & Personality
Something I have spoken about many times in my articles on interview skills and something that ties in quite nicely with the delivery of your presentation is your enthusiasm and personality.
If you're not enthusiastic about what you're talking about, why would the interviewer be? This is an exciting opportunity for you to sell yourself and talk openly about the role and your skills/knowledge. It's a chance for you to lead the interview, invite questions from the interviewer that you're fully prepared for based on your interview and demonstrate your knowledge and expertise.
Do your research and be prepared to think outside the box a little – the employer may well have seen multiple candidates who've presented fairly similarly, think about what you can do to stand out from the crowd.
Presentations can be a daunting task but put a positive spin on it – It's a fantastic opportunity for you to set yourself up for the remainder of the interview and a great chance to present YOU as well as the desired information.