With more and more Hotels opening in Towns and Cities across the UK each month, more and more people are considering jobs in Hospitality. There are a vast array of jobs available for many different kinds of people, and if you can offer service with a smile then perhaps a job in hospitality could be for you? Here is our top ten of the best posts in hospitality.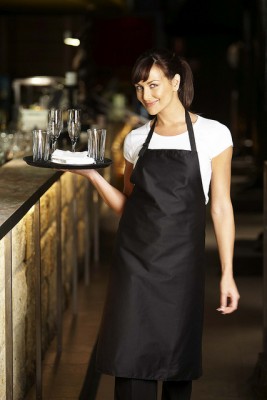 1. Hotel General Manager
What could be better than running your own hotel? You would be in charge of all aspects of running the property, from setting prices, to ensuring guests are happy, hiring and firing staff and ensuring that the rooms are sold correctly. General Managers get paid very well for their duties, with the average salary being £50,000.
2. Hotel Receptionist
Being 'The Face' of the hotel, the Receptionist is usually the first person you encounter in the hotel. It is a very fast paced job which requires you to have excellent attention to detail and the ability to remember a lot of dates. You would be responsible for ensuring that the hotel doesn't get overbooked, and responsible for ensuring guests are aware of the check in and out policy of the hotel. Average salary is £30,000.
3. Concierge
The Concierge of the hotel is the 'go-to' person for guests. The Concierge is the person who will run errands for guests and assist them to get the most of their stay. You may have to help guests book a nice restaurant, help them with onward travel arrangements, or get things that they require for their stay such as small amounts of shopping. The average salary for a concierge is £21,000.
4.Chef
Most hotels these days have an onsite restaurant and many of them are trying to make more of their restaurants than just a place for guests to eat. With rapid competiton, hotels are building a reputation around their restaurants to get people to visit solely to eat. Therefore the demand for talented Chefs is now at a peak. Dependent on the Hotel you might expect a salary of upwards of £35,000.
Related: How to Become a Chef
5. Waiter
Waiters and Waitresses are always required in Hotels, Bars and Restaurants, and it is as good a time as any to take these positions up as more venues are paying good wages for good staff. For a full time position expect a salary of £20,000 plus tips.
6. Maid
Housekeeping is a must for all hospitality venues, whether it be a bar, club or hotel. Hotel housekeepers can expect a salary of around £19,000 whilst Club cleaners can expect more due to the unsociable hours they often have to work to have the premises ready for the next influx of customers, and can expect upwards of £25,000
7.Valet
The Valet is the staff member responsible for the parking of guest's cars. Found in the most upmarket of hotels, the Valet not only gets a great wage, but they also get to drive a variety of cars! The typical wage is £23,000 however you can often expect tips.
8. Bar Staff
People who work the bar in any kind of venue not only get to enjoy a decent wage, but also a varied and social work life. The average salary for a bar person is £19,000, but expect extra income in the form of tips.
9. Casino Staff/Dealers
Many hotels now incorporate a Casino. There is a good salary to be earned as a Dealer, often averaging £20,000 and being a Casino Dealer can give you a great social aspect to your career.
10. Entertainer
Many hotels offer entertainment on site, and may employ their own Singer, dancer or other performer. Clubs always require DJ's. The average salary for a DJ is £500 a week.
Photo by: embroidmenz