Getting your foot in the door is one of the hardest things to do sometimes, but with most big companies, the saying goes: "Once you're in, you're in." Entry level jobs are positions that are usually designated to graduates, whether a high school, college, or university graduate, to help them get started. Most entry level jobs will pay a fairly low wage to begin with, and it is only right that you can't expect an excellent salary immediately.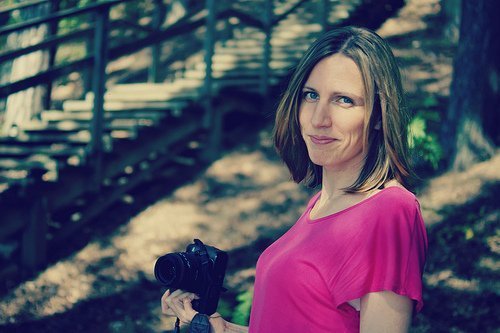 But work hard and you can be climbing the ladder in no time.
Almost all large companies promote from within, encouraging their own staff to move up the ranks and progress their career. This may be into management, into roles that carry more technical duties, or roles that require you to undergo training and learn new skills. Where to start though?
Here are the top 10 entry level jobs to help you get started up in your next career.
Forensic Accountant
If you have done an accounting or financial degree, get certified and you could be a forensic accountant. This role involves a number of exciting tasks and duties, which may include examining tax or business records to ensure accuracy or to inspect for irregularities. If you are interested in the legal side, you could be involved in asset tracking and tracing hidden accounts in fraud cases. This position may require you to become chartered or certified as an accountant, and salary starts from approximately £30,000 per annum.
Network Security Analyst
If IT, mathematics or computer science is your speciality, then you may find that working as a Network Security Analyst pushes your buttons (no pun intended!). Starting at around £32,000pa, you could be working in large firm planning, installing and monitoring the security of their network, which will no doubt be vital to the everyday smooth running of the company. Progression from this could be into management, and eventually even a 'head of' position.
Software Developer
Are you a computer whizz but found yourself drawn to a design and development degree (such as software design, graphic design or computer applications development)? Software development could be right up your street. Again commencing at roughly £32,000pa, software developers are at the forefront of creating the new applications and programs that our world needs to advance technologically. Progression could include team leadership or creative direction.
Law – multiple roles
Any degree can be converted into a law qualification with a two year course, and a career in law has a starting salary of£35-40,000pa. Even if you do not have a degree, there are roles such as Court Messenger or Legal Receptionist that will help you get into a company with whom you can progress. For those with legal qualifications, positions could include legal secretary or junior solicitor. Once you have a foot on the ladder, there is a world of opportunity waiting for you.
Business Intelligence
Businesses are constantly looking at ways to improve their systems, processes and for ways to save money. If you had a degree in management, IT, or more specifically Business Intelligence or an analytical qualification, this could be a career opportunity for you. By working with Big Data, SQL and being part of the BI team, you will help the company to move forward into the future and save time and money in the process. Starting salaries are approximately £25,000.
Editor's Assistant in a Publishing House
Do you have a language degree and a passion for reading and writing? By becoming an editor's assistant, you can help with the process that goes into every book we see on the shelves. You may find yourself writing letters, completing a 'first edit' of a manuscript in preparation for the editor, or helping to pick out the excellent works from the hundreds that get sent in. Salary starts at around £20,000pa, but progression can be quick and you may find yourself working as an editor in no time at all.
Graduate Schemes
Most companies have graduate programmes for the newly graduated to help them develop their career. This may begin with internship, where you get to try out several different roles by rotating through the different departments in your first year. At the end of the year, you will have a meeting to discuss where you would fit best. Other programmes put you into a training scheme which helps you to get to know the company before putting your into a role that best suits you and your skillset. Some of the best graduate programmes are with supermarkets such as Aldi and Asda, but you can search online to find out exactly where is offering, as well as how to apply. Aldi's basic salary for a graduate on the management track is over £30,000pa to start, with excellent bonuses and opportunity for progression.
As you can see, there are some excellent jobs out there for you to get your career launched and well underway. Get your cover letter ready and start applying to the roles that suit you as soon as you hear about them, because some companies only recruit during part of the year (although many will accept applications all year round).
photo by: sandy