In today's data-driven world, remote professionals in data analytics can greatly benefit from acquiring strong visualization skills. The ability to effectively communicate insights through visual representations is crucial for remote professionals to collaborate, present findings and make data-driven decisions.
If you are considering learning more about data visualization, data analytics bootcamps are the perfect way to speed up learning while having the flexibility of online studies.
Explore seven essential visualization skills that different professionals working online and remotely can gain from learning data analytics.
1. Data Visualization Fundamentals: Mastering the Basics
Understanding the fundamentals of data visualization is vital for all remote professionals in data analytics. By learning about visualization principles, such as selecting appropriate chart types, utilizing color theory, and designing clear and concise visualizations, professionals can effectively convey complex information to remote teams and clients. Courses in data analytics provide a solid foundation in these principles, enabling professionals to create visually appealing and impactful visualizations.
2. Interactive Visualization: Engaging Remote Audiences
Engaging remote audiences can be challenging, but interactive visualizations can help captivate their attention. Courses in data analytics often cover interactive visualization techniques, allowing professionals to create dynamic visualizations that allow users to explore and interact with data remotely. Through the use of filters, tooltips, and drill-down capabilities, remote professionals can facilitate better collaboration and enable stakeholders to derive insights in real time.
3. Storytelling with Data: Compelling Narratives for Remote Presentations
The ability to tell a compelling story with data is a powerful skill for remote professionals in data analytics. By incorporating narrative elements into their visualizations, professionals can convey insights effectively, engage remote audiences, and influence decision-making. Data analytics courses provide instruction on structuring data narratives, incorporating annotations, and contextualizing data visualizations, empowering professionals to create impactful presentations and reports.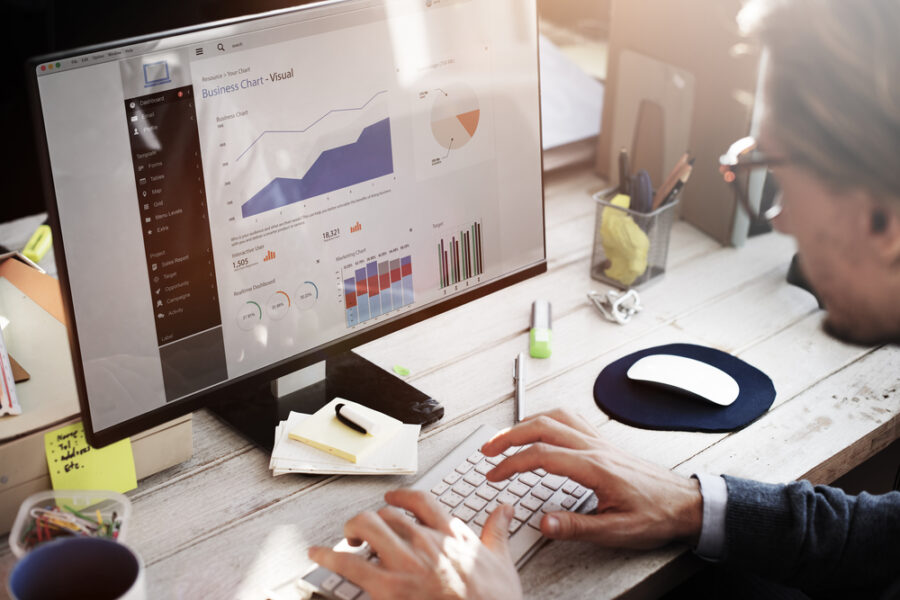 4. Dashboard Design: Simplifying Complex Data for Remote Stakeholders
As remote professionals, it is essential to distill complex data into clear and concise visual representations. Courses in data analytics often cover dashboard design principles, allowing professionals to create intuitive and user-friendly dashboards for remote stakeholders. Through thoughtful layout, effective data hierarchy, and visual consistency, remote professionals can present complex data in a digestible format, enabling stakeholders to make informed decisions quickly and efficiently.
5. Data Visualization Tools: Leveraging Technology for Remote Collaboration
Professionals working remotely in data analytics can benefit from mastering popular data visualization tools. Courses introduce professionals to tools such as Tableau, Power BI, and Python libraries like Matplotlib and Seaborn. By gaining proficiency in these tools, remote professionals can leverage their features and capabilities to create visually stunning visualizations, collaborate with remote teams, and share insights with stakeholders across geographical boundaries.
6. Geo-spatial Data Visualization: Mapping Insights for Informed Decision-Making
Geo-spatial data visualization is a powerful skill that remote professionals can acquire through data analytics training. This subheading highlights the importance of leveraging geo-spatial data visualization techniques to map insights and make informed decisions. By incorporating geo-spatial data visualization into their repertoire, professionals gain the ability to analyze and present data in a geographical context. This skill enables them to identify spatial patterns, trends, and relationships that may be critical for decision-making. By mapping data onto interactive visualizations, professionals can uncover valuable insights and communicate them effectively to remote teams and stakeholders.
7. Time Series Data Visualization: Unveiling Trends and Patterns Over Time
Time series data visualization is a critical skill for remote professionals in data analytics, enabling them to uncover trends, patterns, and anomalies within temporal data. This subheading emphasizes the importance of visualizing time-based data to gain valuable insights and make data-driven decisions. By mastering time series data visualization techniques, professionals can effectively analyze data that evolves, such as stock market trends, website traffic patterns, or customer behavior. Through line charts, area charts, or heatmaps, they can visually represent how data changes and identify recurring patterns or seasonality.
In the evolving landscape of remote work and data analytics, acquiring strong visualization skills is essential for professionals to effectively communicate insights, collaborate remotely, and drive data-driven decision-making. Through learning data analytics, remote professionals can master data visualization fundamentals, create interactive visualizations, craft compelling data narratives, design user-friendly dashboards, and leverage visualization tools. These skills empower remote professionals to convey complex information, engage remote audiences, and contribute to the success of their organizations in a remote work environment.