ADSS is a GCC-based brokerage firm that has won multiple awards. It offers spot forex and CFD products across various assets such as commodities, stocks, crypto, indices, and forex pairs. Headquartered in the UAE, the brokerage firm is licensed and regulated by the SCA. It is also licensed by the FCA in the UK, with the broker having an office in London. You can read a forex empire ADSS review here to learn more about the broker.
What institutional investors does ADSS cater to?
As stated on ADSS' official website, the institutional investors that the brokerage firm caters to tend to be part of four main categories. These include banks, hedge funds, asset managers, and retail brokers. As of the time of writing, ADSS has over 400 institutional investors that come from all around the world. The brokerage firm also offers bank and non-bank liquidity pools from various regions in order to enhance operational efficiency.
Offerings for institutional investors
Institutional investors have the option of working with ADSS on the MT4 platform. This allows for smooth and efficient trading alongside minimal slippage. Clients can also connect to multiple regional liquidity pools – but this depends on the instruments they are looking to trade as well as the trading strategies they are looking to use. For those who are specifically looking for bespoke liquidity, ADSS fortunately also offers this – pure buy-side liquidity. That said, this still depends on the client's profile, however.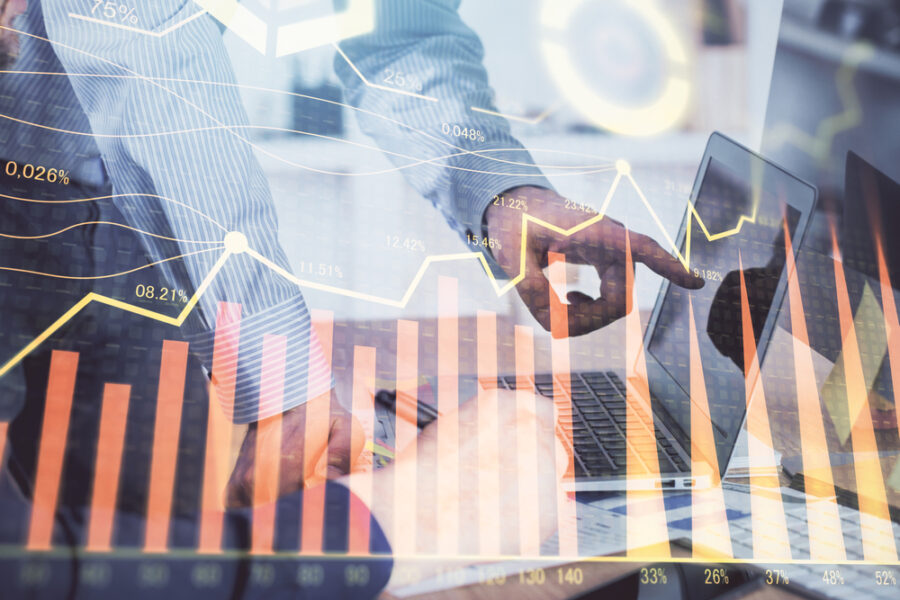 Other features
On the whole, there are four main features regarding ADSS' offerings for institutional clients. These include a personal trading desk, the ability to tap into a wide range of instruments that have deep levels of liquidity, a powerful global liquidity network, as well as advanced infrastructure such as top-tier hosting and colocation. We can take a look at them below.
Global liquidity network
Currently, ADSS has over 30 sources of liquidity that are available through its trading platform. This means the brokerage firm can facilitate smooth execution when it comes to their client's trades in addition to covering the bases when it comes to various trading strategies that are being used.
Generally speaking, the global liquidity network also leads to low latency, in addition to high levels of flexibility in execution along with minimal slippage. For advanced traders who need more precision and speed, institutional clients can help them deliver. Some of the connected sources that ADSS offers include Lucera, TraderTools, One-Zero, PrimeXM and Currenex.
Instruments provided
Institutional investors who trade or manage accounts on behalf of their clients will be happy to know that ADSS offers a wide range of product offerings for all investors who have individual accounts. These include spot forex and CFDs on forex, commodities, stocks, indices, and cryptocurrencies. The broker also offers leverage of up to 500:1 on trading, and there are no commissions or fees charged for trade executions. So, for those looking to diversify their portfolios, ADSS is a great place to turn to.
Forex
Traders will be pleased to find over 60 currency pairs that are available for trading on the spot or through CFDs. These forex pairs include major, minor and exotic pairs. All of them come with differently priced, yet similarly competitive spreads. Leverage of up to 500:1 can be used here.
Commodities
Commodity traders will be very happy to work with ADSS. Here, the brokerage firm offers commodities such as metals (gold and silver), energy products (such as UK and US crude oil), as well as agricultural products (coffee). Commodities can be traded with a leverage of up to 200:1 through the use of CFDs.
Indices
For traders who are not looking to simply trade individual stocks, they have the option of trading indices instead, with a leverage of 333:1. Indices cover the US, European, and Asian markets. They also track big geographies and sectors such as the DAX, the FTSE 100, the Hang Seng Index, US 30, and the Nikkei 225.
Stocks
As a GCC-based brokerage firm, ADSS offers GCC stocks along with some of the world's largest names, such as Meta, Nike, Tesla, Amazon, Alphabet and more. Traders can participate in trading stock CFDs with a leverage of up to 20:1. Traders can also access the largest markets in the world such as the NYSE, the NASDAQ, and the HKEX.
Crypto
For those looking to trade something new, they have the option of trading cryptocurrencies with ADSS. Major digital currencies on offer include Bitcoin, Ethereum, and Litecoin. Traders can access leverage of up to 4:1, depending on the currency they choose. The largest benefit of trading with ADSS is that traders no longer need to open an additional online wallet to store their cryptocurrencies – rather, they can simply use the same account that they trade other instruments with.
Advanced colocation and hosting
A feature that ADSS provides to their institutional investors is superior hosting and colocation, as they have data centres in LD4 in London and NY4 in New York. The brokerage firm describes itself as being a partner of low-latency infrastructure hubs and world-leading providers, and that they can tap into them to increase the speed of trade executions. This lets institutional clients that usually take on high net-worth clients execute trades with more advanced strategies without needing to worry about infrastructure weaknesses.
Personal ADSS trading desk
Another feature that the brokerage firm offers to institutional investors is a personal trading desk. This trading desk allows institutional investors to take care of any customers by responding and reaching out when they ask for support, in addition to enabling the execution of transactions. Another thing that makes this trading desk unique is its multilingual characteristics – something that ADSS' support staff is familiar with as they operate bilingually in both Arabic and English.
The trading desk also provides institutional clients with research and market analysis, letting them make better-informed trading decisions on behalf of their clients when they are trading.
Bottom line
Overall. ADSS offers well-rounded and highly sophisticated solutions for institutional clients who are looking to work with a reputable and strong broker that has the resources to help them take on and manage high-net-worth clients. With advanced margin solutions and white-label opportunities, partnering with ADSS can be a fantastic way for institutional clients to push their business to a higher level.