Selecting a school is a crucial step in your medical career. However, it can be a daunting process. Medical schools' marketing strategies can influence your decision. If you rush through the process, you may get convinced to choose a school that doesn't match your standards and preferences. Therefore, it'd help to consider several critical factors for a prudent choice, as outlined below:
Entry Requirements
Every university has specific requirements you must meet to get admitted. Firstly, you must attain the entry points, which vary from school to school. If you've not earned the requisite grades, your chances of getting admitted to that university are minimal. So, find out the minimum entry requirements for your shortlisted schools and narrow them down to the ones you qualify for.
On the other hand, most med schools require every student to have sat the Medical College Assessment Test (MCAT) and passed, but others don't. You can bypass the MCAT by taking undergrad studies right out of high school. On that note, check out this International Medical Aid guide on the schools that don't require you to sit for the MCAT.
Costs Of Medical School
The last thing you want is to join a medical school and then get discontinued for failure to pay tuition fees. Finding out the costs of your programs helps you avoid dropping out prematurely. Most medical schools have websites that detail their fee structure for every program. If you can't afford the costly programs, you can opt for school leaver entry programs that are way cheaper. Alternatively, go for public schools that charge lower compared to private medical schools.
Remember, medical school costs include accommodation, food, and transport expenses, and you must factor all these in when evaluating costs. If they seem prohibitive, you can take advantage of the scholarships and financial assistance most medical schools offer.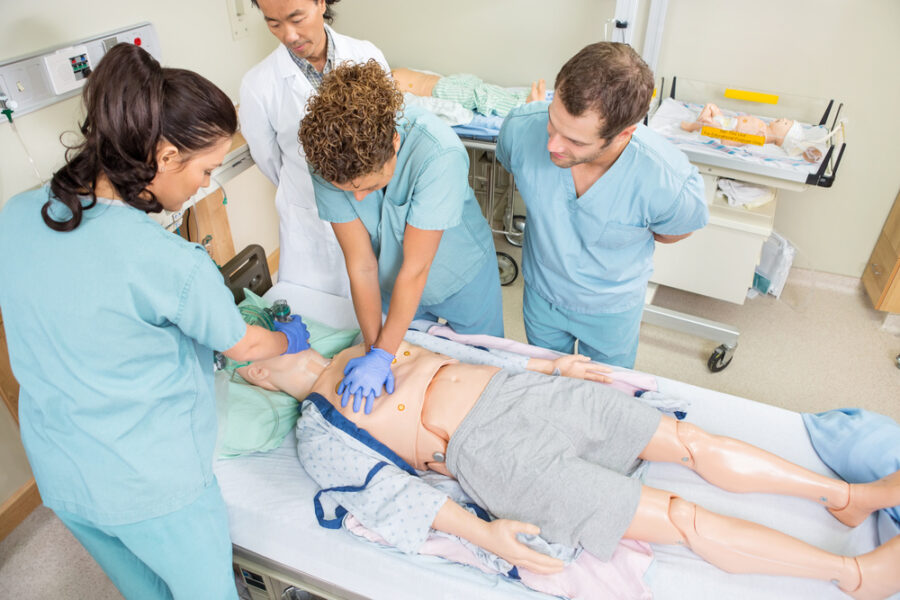 Amenities At The University
Medical school features, such as student residences, libraries, medical laboratories, and state-of-the-art medical equipment are helpful for your experience. For instance, if you want to become a surgeon, it'd help to have adequate training and practice before doing operations on someone. You should also have relevant skills in handling and operating hospital equipment. Thus, enrolling in a school with all the equipment you need for your practice will ensure you get the right skills. Other amenities like luxurious student residences, and sports and recreational facilities help enhance your campus experience.
Length Of The Course
Another vital factor to consider is the duration of the course. Medical training entails lengthy programs that continue even after medical school graduation. As such, you must find out how long you'll be required to attend your classes, how long training will take, and if there's a year of research.
For instance, the school leaver entry program takes five years, after which you graduate and can go practice. However, competitive specialties, such as neurosurgery and dermatology, take seven years before you earn a license to practice.
Location
The location of the medical school is among the factors that ensure you stay motivated to study better. Find schools around your home if you want to remain in your region or country. Alternatively, consider attending medical schools far from home or outside your country if you want to explore other cities.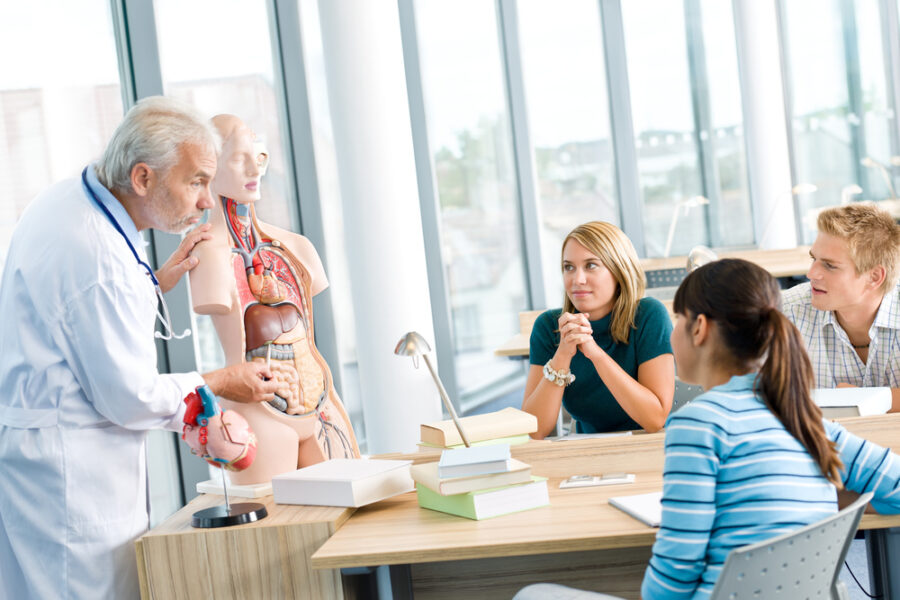 Teaching Style
Medical schools have curricula to follow. Some may use the lecture format style, while others take problem-based learning. In the lecture format, you sit and take notes, while the latter uses small student groups that conduct research and present the findings in class. Other teaching styles include;
Case-based: It's similar to problem-based learning but involves thinking about the knowledge and skills needed for treatment.
Integrated Learning: It involves examining the whole body in clinical and preclinical sessions.
Inquiry-based: This style involves asking questions after working with particular scenarios, then you can make your findings.
You can base your search on your preferred teaching style because, at the end of the day, it should favor you. Remember, you'll also have to sit tests. If the teaching style doesn't favor you, you might not score high grades.
Integration With A Hospital
In medicine, you must practice what you learn. Sometimes it means having real-life scenarios. For instance, a school attached to a hospital will give you an ideal situation. During your practicals, you have real-life patients to handle. It helps you polish your skills and prepares you for after-school life. Thus, it's essential to consider the skills you'll acquire if you go to a specific school.
Conclusion
Choosing the right medical school is crucial for your career. Thus, it's necessary to make a thoughtful decision and evaluate the pros and cons of every school. In-depth online research should suffice. However, visiting some of the schools on open days is vital. It'll help you make an informed decision. That said, you can use the tips above on what to consider when choosing a medical school.