What you wear for an interview is as important as your answers for the job intervie questions. Check out these tips for interview attire.
Males
Hair: Keep neat, short and preferably parted on the side.
Shirts that have collars: Always tuck the shirt and so not roll up the sleeves.
Ties: Optional
No or Little Jewelry: The only acceptable jewelery for men are the watch and wedding ring.
Females
Solid colored business suit, blouse: Never wear sleeveless shirts.
Hair: longer than shoulder length should be worn up or pulled back.
Less jewelry: Flashy and noisy jewelry are just a distraction.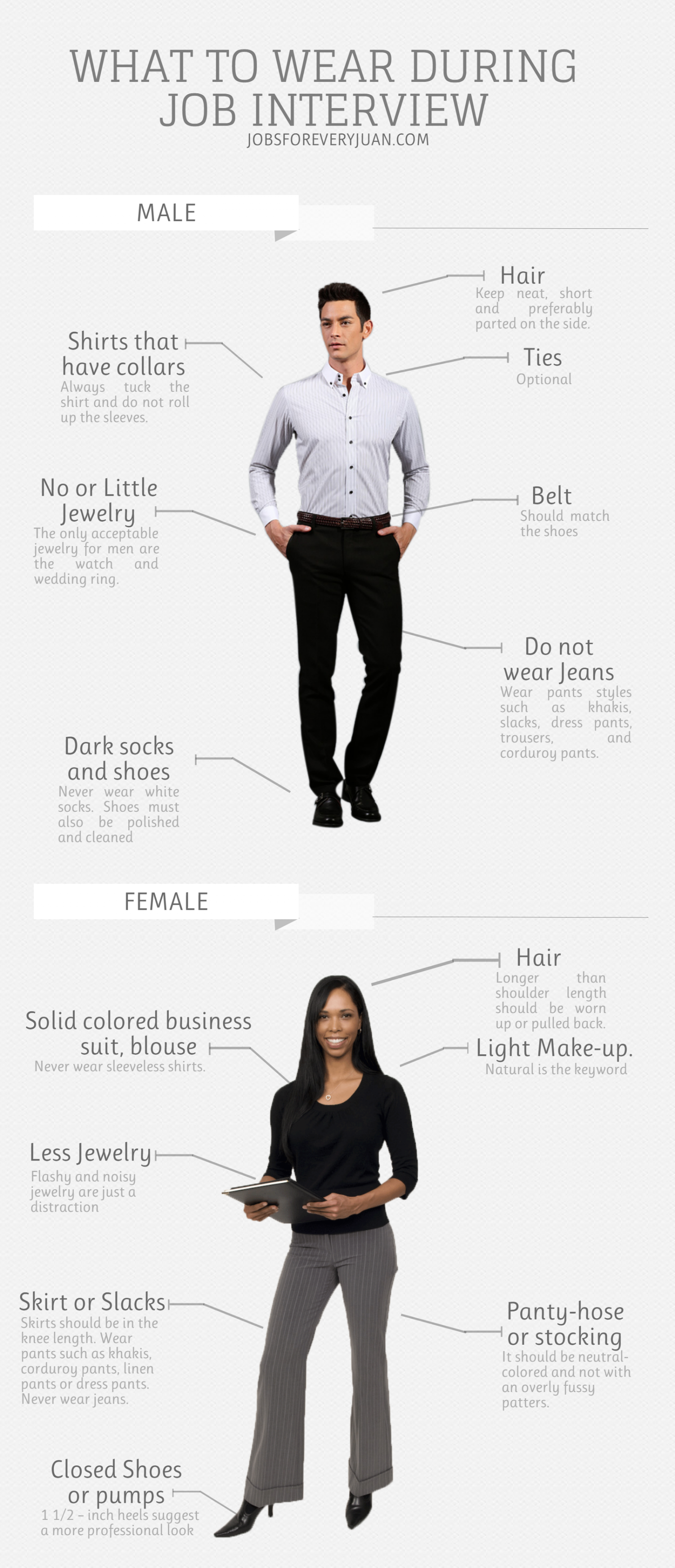 infographic by: jobsforeveryjuan