Running a successful enterprise in the United Kingdom involves managing various expenses, and one of the crucial factors is selecting the right business water suppliers. For many businesses, water is a critical resource, whether it's used for manufacturing processes, cooling systems, or simply for keeping the office clean and hygienic. But have you ever wondered if you're getting the best deal on your water supply? In this article, we'll explore when the right time is to assess and potentially switch your business water suppliers in the UK and how it can benefit your bottom line.
The Importance of Business Water Supply
Before delving into the specifics of when to compare business water suppliers, let's first understand why your water supply matters to your business.
1. Vital for Operations
Water is a fundamental element for various business operations. It's used for everything from manufacturing and cleaning to employee facilities. Without a reliable water supply, your business could face disruptions that can lead to financial losses and operational setbacks.
2. Cost Implications
Water bills can be a significant part of your business expenses, and they tend to increase over time. Therefore, it's crucial to ensure that you are paying a fair price for the water your business consumes. By comparing suppliers, you can potentially save money and allocate those funds to other critical areas of your business.
3. Environmental Impact
Sustainable business practices are becoming increasingly important, not only for the environment but also for your brand's image. Switching to a water supplier with greener credentials can help reduce your carbon footprint and demonstrate your commitment to sustainability.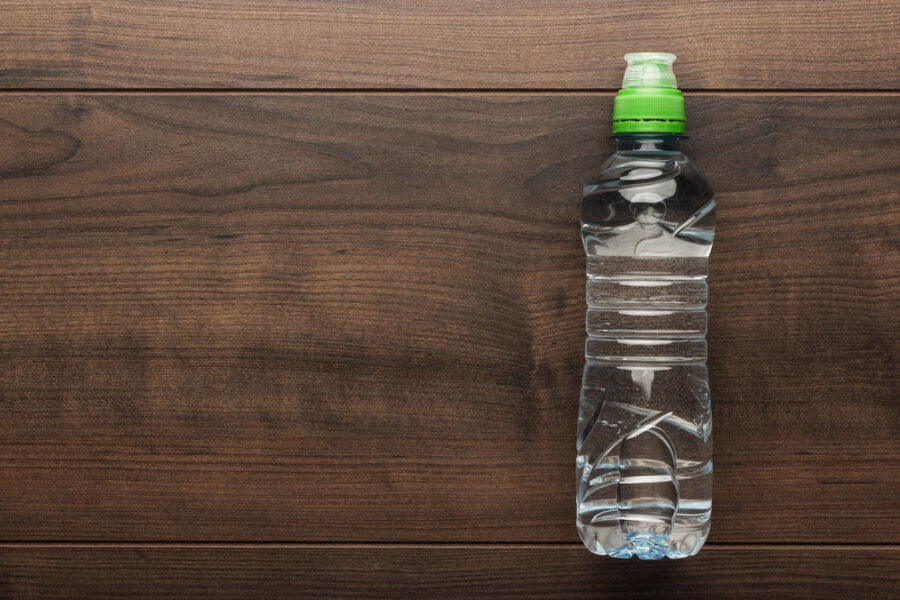 Signs It's Time to Compare Business Water Suppliers
Now that we've established the importance of your business water supply, let's discuss the signs that indicate it's time to compare suppliers.
1. Rising Costs
If you've noticed a steady increase in your water bills over time, it's a clear sign that it's time to explore other options. Rising costs could be due to various factors, including tariff changes or increased usage. By comparing suppliers, you can identify cost-effective alternatives.
2. Poor Customer Service
Efficient customer service is vital for resolving issues promptly. If you've experienced poor customer service from your current water supplier, it might be worth considering a switch. A reliable supplier should be responsive to your inquiries and concerns.
3. Changes in Business Needs
As your business evolves, so do your water requirements. If you've expanded your operations, upgraded equipment, or made changes that affect your water usage, it's a good time to reevaluate your supplier's suitability. Your current supplier may no longer meet your growing demands.
4. Contract Expiry
Contracts with water suppliers typically have set expiration dates. When your contract is nearing its end, it's an excellent opportunity to assess your options. Don't wait until the last minute; start comparing suppliers well in advance to negotiate the best terms.
5. Environmental Commitment
If your business is committed to sustainability and reducing its environmental impact, you should consider suppliers that offer greener alternatives. Switching to a supplier with a strong focus on sustainability can align with your company's values and goals.
How to Compare Business Water Suppliers
Now that you've identified the right time to consider switching suppliers, let's explore the steps involved in comparing business water suppliers in the UK.
1. Research and Gather Information
Start by researching potential water suppliers in your area. Gather information about their pricing structures, services, and customer reviews. Consider factors like their track record, reliability, and commitment to sustainability.
2. Analyze Costs
Compare the costs of different water suppliers. Look beyond the base rates and consider any additional charges or discounts they may offer. Calculate the total cost of water supply for your business, including any variable charges.
3. Assess Customer Service
Customer service is crucial, especially when you encounter issues with your water supply. Contact each potential supplier's customer support to assess their responsiveness and willingness to assist. Read online reviews and ask for references if necessary.
4. Review Contract Terms
Carefully review the terms and conditions of contracts offered by different suppliers. Pay attention to contract lengths, exit clauses, and any penalties for early termination. Ensure that the contract aligns with your business's needs and goals.
5. Consider Sustainability
If environmental responsibility is a priority for your business, inquire about the supplier's green initiatives. Ask about their water-saving technologies, renewable energy use, and overall sustainability practices.
6. Seek Professional Guidance
Comparing business water suppliers can be a complex process, especially if you're unfamiliar with the industry. Consider seeking advice from water consultants or brokers who can help you navigate the options and negotiate favorable terms.
Benefits of Comparing Business Water Suppliers
Now that you know how to compare business water suppliers, let's explore the advantages of doing so.
1. Cost Savings
One of the most significant benefits of comparing suppliers is the potential for cost savings. By finding a supplier with competitive rates and favorable terms, you can reduce your water expenses, freeing up funds for other investments or operational improvements.
2. Improved Services
Switching to a new supplier can lead to improved services and better customer support. If you've been experiencing issues with your current supplier, a change can bring a fresh start and more reliable service.
3. Customized Solutions
Different businesses have varying water needs. By comparing suppliers, you can find one that offers customized solutions tailored to your specific requirements. This can result in more efficient water usage and reduced wastage.
4. Environmental Responsibility
Switching to a greener water supplier can help your business reduce its environmental impact. It's an excellent way to showcase your commitment to sustainability and attract environmentally conscious customers.
5. Competitive Advantage
Choosing the right water supplier can provide your business with a competitive advantage. You can use your commitment to cost-efficiency, sustainability, and quality services as marketing points to differentiate your brand from competitors.
Taking Action: How to Switch Suppliers
If you've decided to switch business water suppliers, here's a step-by-step guide on how to make the transition smoothly.
1. Notify Your Current Supplier
Start by notifying your current supplier of your intent to switch. Check your existing contract for any notice periods or termination requirements. It's essential to follow the contract terms to avoid penalties.
2. Choose a New Supplier
Select the new water supplier that best aligns with your business needs and values. Review and sign the new contract, ensuring that all terms and conditions are agreeable.
3. Coordinate the Transition
Work closely with both your current and new suppliers to ensure a seamless transition. Provide the necessary information, such as meter readings and account details, to facilitate the switch.
4. Monitor the Transition
Keep a close eye on the transition process to ensure that it goes smoothly. Address any issues promptly to minimize disruptions to your business operations.
5. Evaluate the New Supplier
After the transition is complete, continue to monitor your new supplier's performance. Ensure that they deliver on their promises and maintain a high level of service.
Final Thoughts
The right time to compare business water suppliers in the UK is when you notice rising costs, experience poor customer service, face changes in your business needs, approach contract expiry, or prioritize environmental responsibility. By carefully researching, analyzing costs, assessing customer service, reviewing contract terms, and considering sustainability, you can make an informed decision that benefits your business.
Switching suppliers offers the potential for cost savings, improved services, customized solutions, environmental responsibility, and a competitive advantage. If you decide to switch, follow the steps outlined in this article to ensure a smooth transition.
Ultimately, selecting the right business water supplier can have a significant impact on your bottom line and your business's overall success. Don't hesitate to explore your options and make the change when it makes sense for your business.