A well developed/developing company understands the fact that product management is one of the most vital functions of an organization/business. The functions of product management are important as they help the companies in aligning themselves with the current market. Product management helps businesses understand their consumer's needs and wants. That, in turn, helps the company to fulfill the needs of the customers. The before-mentioned function is just one of many tasks that are involved when it comes to product management. Hence, it is obvious that the functions of a product manager are extremely important as it affects the heart of the business.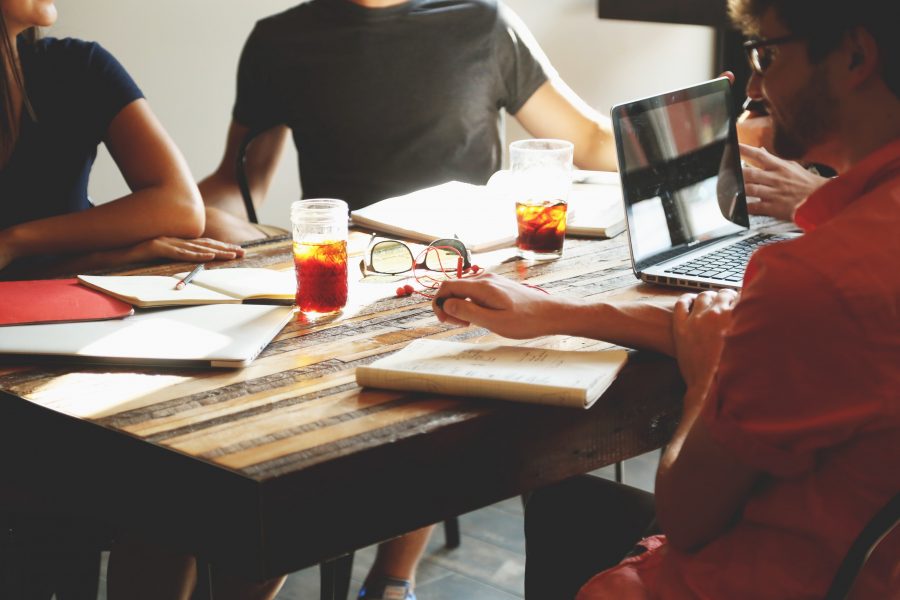 Who is a Product Manager?
The term "Product Manager" refers to a specific position that is responsible for an organization's product development. They are responsible for developing different strategies to sell the products as well, they have to research the product before it is launched and they also have to team up with other departments to handle the product launch.
What Do They Do?
Product managers are key business leaders who carry on a large number of roles within an enterprise, are expected to identify potential market gaps and develop strategies to capitalize on those opportunities.
Responsibilities
From the before-mentioned functions of product management, it is evident that a product manager shoulders a lot of responsibilities such as
Strategizing
It is an essential task as the strategizing principle applies to many other divisions, from the development of a product to the execution of its launch, and more. It begins with collecting and analyzing data, coming up with ideas for a new product and then identifying the target market after which, the products are priced accordingly while taking into account various factors. They have to come up with a marketing plan.
Marketing
This is one of the most important duties of a product manager. The product manager has to research the current demand and consider the needs of the customers. To do that, he needs to interview people and evaluate the industry to track progress and make changes in the product accordingly.
Leadership Responsibilities
It is because they handle one of the core operations of an organization in which they lead the business to success, the position of product manager demands leadership. This is a lot of hard work as it includes working with other teams and departments to handle different parts of an organization such as the development team, the marketing team, and other teams. When the product manager works with various teams, he also plays the role of a mediator and delivers the message to different departments and, when doing all of the above, he needs to track the organization's progress and ensure that all of these efforts are not going in vain.

What Does It Take To Be A Product Manager?
A product manager should be efficient in his work and is required to have a certain set of core competencies such as
Should be able to run design prints
Should prioritize road mapping
Should be capable of conducting interviews
Should be capable of conducting user tests
Should be able to asses the market
Should know how to price a product
Revenue modeling
Tracking and analyzing the success and progress
Becoming a Product Manager
"How to become a product manager?", one of the most frequently asked questions. The answer to it is a very simple yet a complex one. The role of a product manager is a crucial one. Every software team has a manager for every product. Designers and developers rely for guidance on the product managers. Product management is not taught in colleges or universities, unlike graphic design and software development.
So how does one exactly attain the position of a product manager? There are a lot of avenues that one can take if they aspire to become a product manager. Here are a few steps that will anyone who wishes to get into product management.
Acquire the skills required
Build a digital mark by building a portfolio of goods online and updating your CV
Acquire product experience by working on more than 3 products and this can be done in a span of 30 days
Here is a small list of product management interview questions that an individual can use to prepare himself/herself for an interview
Why should we hire you?
How can you assign resources when you need to do two essential things but can not do both?
How can you improve the functionality of the organization more than what it is now?
Describe our product
How much would you price our product and why?
What is it that you do not like about the product?
Can you name a few of our competitors and what strategy would you opt to stay ahead of the competition?
Listed below are a few common ways through which individuals can acquire the required skillset
Opt for an MBA program
This one of the most common ways where an individual gathers a few years of experience and then does an MBA program, eventually landing the role of a junior product manager. MBA programs are helpful in building the required skillset for the job.
On the job training
This method involves the individual starting out as a junior product manager or as an intern and gain the required experience and learn the required skill for the job. This happens very rarely as landing any job without experience is quite a challenge and these opportunities usually come up when a company is just starting out. If an individual does get lucky then he/she will have to prepared for the product manager interview questions.
Specialized training in product management
There are a lot of online product management courses that one can take up to learn about product management which will further help them attain the role of a product manager. This is also one of the fastest methods of becoming a product manager.