Writing a cover letter for the job role in the retail industry.
There are always excellent opportunities within the retail sector as there are very few entry-level requirements, and the possibility of promotion is excellent once you have proved you are a reliable and capable employee.  Roles include customer service assistants, supervisors, retail managers, shelf-stockers, and many supermarkets are branching out into different sectors and may require specialist skills such as butchers, bakers or bureau de change assistants.
Customer Service Assistant is probably the most common role within the retail industry.  No qualifications are required for this post although you will need to demonstrate your ability to provide friendly, efficient customer service and work within a team.
Most large retailers will advertise their vacancies online, and require you to complete an online application form.  The advantage of this is that you can usually subscribe to their job website and receive updates on relevant new vacancies.  Smaller or independent retailers are more likely to advertise their vacancies in local newspapers or in their shop window, and request CV applications via post or email.  In either case if you pass the initial selection process you will usually be offered a one-to-one interview, and be advised of the outcome shortly afterwards.
Retail Cover Letter Example
Dear Sir/Madam
Please find enclosed my CV in application for the post advertised on Creative Opportunities for the Customer Service assistant role.
Following my previous work experience and being a recent graduate of film making: design and production, I feel very prepared for this position. Using the skills I gained from the degree such as producing directing and editing my own short films and the qualities I gained from previous jobs, for example working in a fast paced environment under pressure, remaining calm under a deadline, dealing with angry clients and working hard to keep them happy. I feel blending all these together will equip me for this job as customer service assistant. Since graduating I've produced and directed my own fashion film and found a real passion for working with clothes, therefore using my previous retail experience and my interests, I feel would lend well to this role.
I can work under pressure, keeping a can- do positive attitude, and with the nature of my degree I will be able to deal with customers efficiently. For my course, an understanding of working to a deadline was essential. I found this subject very stimulating.
I should be very grateful for the opportunity to progress with your team. I have not only the ability to take on the responsibility of this position immediately, but also the enthusiasm and determination to ensure that I make a success of it. Thank you for taking the time to consider this application and I look forward to hearing from you in the near future.
Yours sincerely
Your Name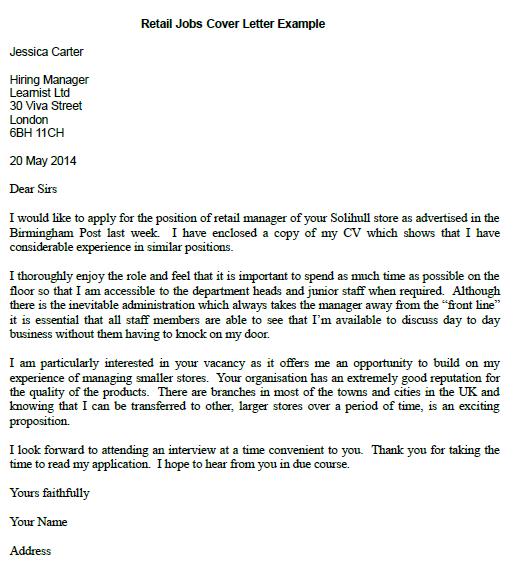 Good luck.