PC gaming has become more popular than ever due to the release of massive PC gaming options. If you, too, are going to start your PC gaming journey anytime soon, there are a few things you need to know first.
It is not true that PC gaming will burn a hole in your pocket. But there are a few essentials you need to invest in before you start playing. Additionally, you might get confused seeing a myriad of PC gaming options in the market and not know which one to get. Battlelog.co has some of the best PC games for beginners; you can check them out for some instant options.
Now let's focus on how you can get started with PC gaming and what the essentials are.
Get your hardware ready
To get started with your PC gaming, you need to get your hardware ready. PC games come with different hardware requirements; hence, you need to invest in one which can run your game smoothly.
Additionally, you need to adjust and reduce the graphics settings of the PC to ensure that you can increase the gaming performance. Reducing the graphic settings, however, will reduce the quality of the visuals slightly.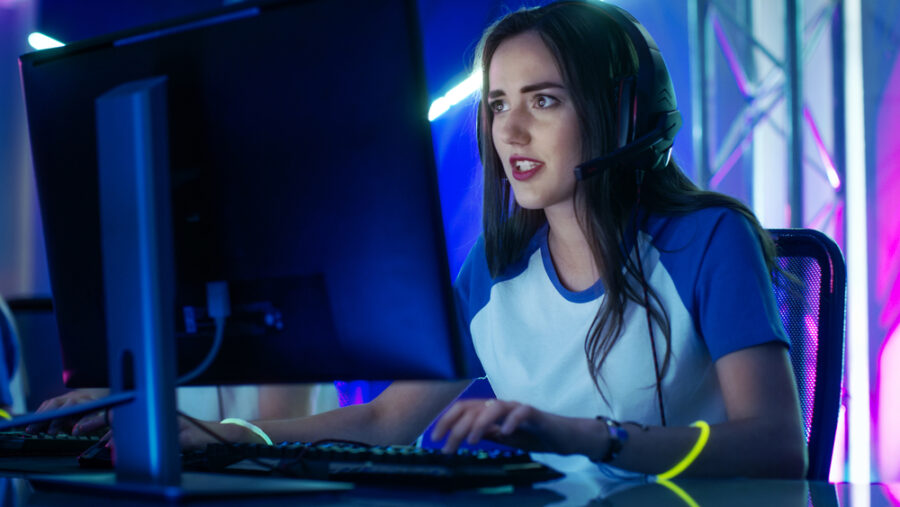 Storage
If you want to invest in a PC for gaming, make sure to get one with high storage capacity. For PC gaming, a computer with at least 16GB RAM and a modern quad-core CPU is a must.
You will get PCs with two storage options – a hard disk drive or solid-state drive (SSD). The hard disk drives are cheaper, but they are not advanced technology; therefore, going with an SSD will be beneficial for you. With a solid-state drive, you will experience a faster PC gaming experience.
Get your accessories in place
Getting your accessories ready is as important as getting the right system. All PCs generally come with a keyboard and a mouse. However, for the best gaming experience, you need to get one that is solely dedicated to gaming.
To enhance your gaming performance, a pair of high quality headphones are quite necessary. While buying headphones, you need to make sure that they are comfortable so that you can wear them for prolonged gaming sessions. Audio quality is also an important factor to check before getting your headphones.
Monitor
A monitor is yet another important part to invest in if you want to be a dedicated gamer. A monitor with a 1080p display will do fine for beginners like you. While buying your monitor, you also need to check out features like FreeSync and G-Sync. These features will help the monitor sync the refresh rate to prevent problems like screen tearing.
Central processing unit (CPU)
The CPU works like the brain of your PC. For PC gaming, you need to get either an AMD Ryzen processor or an Intel core CPU. Both these processors work perfectly fine for a top-notch gaming experience, but the AMD one is slightly better in performance.
A comfortable chair and desk are a must
You will be sitting for long durations during your gaming sessions. Hence, you need to invest in a comfortable chair that supports your back properly. Also, a good quality desk is a must to place all your accessories properly. You can only enjoy your games to the utmost when you have a comfortable setting, which is why you shouldn't ignore these necessities.
Watch a few Youtube videos
Last but not the least, watch gaming videos on YouTube. A lot of pro PC gamers have YouTube channels, and they upload their gaming videos. As a beginner, it would really help if you learn some tips and tricks from these pro gamers. Therefore, before you start playing, make sure to get used to the game's features and hidden tricks.
Final thoughts
Well, starting your PC gaming is an exciting journey, and to make the most of it, you need to start it the right way. The above-mentioned features and products are absolutely important to have a smooth and fun PC gaming experience. Make sure to remember these things when you start PC gaming.
Do you have anything more to add to this guide? If yes, jump on to the comment section right away!