Has it been a while since your last interview? Are you starting to think you'll never find another job? If you've been unemployed for several months and are starting to wonder if you'll ever find another job, here are 10 reasons why you are still unemployed.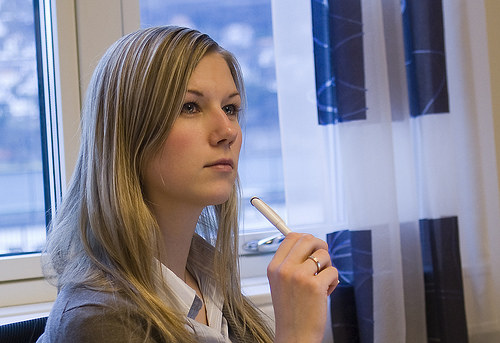 #1 You're too comfortable
If you get too comfortable in your unemployment you will stay unemployed. Looking for a job is a full time job. Once you find yourself jobless, I recommend taking a few days to fully absorb your new situation but not much longer than that. Don't get too comfortable in your unemployment status. A few weeks of daytime television could kill your will to press on. After you're done with your pity party, get back on the grind and start looking for your next opportunity.
#2 You don't know what you want
Now that you're done with your old job and company, you have to decide on your next step. Do you want to work in the same role? Thinking about moving to another industry or career altogether? These are some of the questions you want to answer before you start your employment search. There is no point in applying for every job out there or searching for a job without focus. Take time and envision what your next role will look like ideally but realistically, and narrow your job search to make your vision a reality.
#3 Your resume is not working for you
As soon as you are ready to jump back into the job market, give your resume a makeover. Think about your accomplishments in your last position and make sure they are highlighted in your resume. Your resume should sell you in less than 30 seconds because that is about how long a recruiter or hiring manager will spend looking at it. If you haven't already, review your resume with a close eye and have someone else review it too. It's vital that your resume screams "call me".
Related: How to Write a Winning CV
#4 You're not looking in the right places
When you're looking for a job you need to be looking in the right places to find the job you want. The days of just skimming one or two job boards and thinking you will find tons of opportunities, are long gone. Do your research when you begin your job search to find the niche job boards for your industry. Also, think about the competitors of your old company. Generally, these companies have the same positions and are picking from the same candidate pool. This means they are likely to be looking for someone like you.
#5 You're not easy to find
As I just mentioned, recruiters are out there and they are looking for somebody like you. The question is can they find you? When you're in the job market, you want to be highly visible and searchable. To become searchable you must have keywords in your resume that recruiters in your industry are looking for. Many companies are using applicant tracking systems that search keywords to pull resumes that match job descriptions. Make sure resume includes those industry buzzwords. Posting your resume on niche job boards will boost you visibility. Lastly, don't forget to update your LinkedIn profile. Recruiters live on LinkedIn and you should too while you're on the job hunt. Becoming active on LinkedIn and joining industry groups will get you noticed.
#6 You're not networking
While you should always be networking, when you're unemployed you should put your networking in high gear. Reach out to all of your contacts and see what they are up to, get the inside scoop on changes in the market, and most of all see who is hiring. Networking is not just about reaching out to everyone you know and asking them if their company is hiring. Networking is about maintaining and nurturing relationships and forming new ones. Get out of your comfort zone and hit the pavement. Join professional organizations and meet the people that will help you land your next job.
Related: 14 Tips for Jobseekers to use Linkedin Effectively for Job Search
#7 You can't move past the initial phone interview
Your first impression with a recruiter is typically that initial interest conversation. They've reviewed your resume and think you are worth a phone call. Once you get that call you want to make sure you are prepared to make a lasting positive impression. The key to impressing a recruiter over the phone is being prepared. You want to come across as if you've been waiting for their call even though you haven't. The most important tip I can give to shining over the phone is never taking the initial call. Let the recruiter leave you a voicemail, get your notes together, and call them back when you are ready to "wow".
#8 You don't interview well
Once you finally get that face to face interview here is your chance to seal the deal. Again, preparation is key to settling those nerves and presenting your professional best. When you go into the interview you should already know what qualities they want in a candidate. If you are well prepared then you'll use your experience to convey those qualities in your interview. I can't say it enough; prepare, prepare, prepare.
Related: Top 10 Tips to Avoid Interview Blunders
#9 You don't have the "wow" factor
It's not just enough to be knowledgeable and have all the qualities that match the job description. You must be the "best" fit. What that really means is you must win over the hiring manager and have that "wow" factor that truly impresses him. More than your ability to do the job, you must be likable. The hiring manager must leave the interview thinking that he wants to work with you. If you don't leave that impression, then you have lost the job.
#10 You need a persevering attitude
Unemployment can be one of the most trying times in a person's life. Continual unemployment is a mighty blow to your confidence and ego. In order to eventually win your next gig and get out of the slumps you must have the ability to persevere despite constant rejection. Your job search will go through highs and lows. You will get several good job leads that go nowhere or get to that final round of interviews only to get passed up. Don't let rejection get you down. If you keep a positive attitude and get right back up after every knock down eventually you will land the "right" job for you.
photo by: HansKristian