There may be several reasons why you're looking to impress your boss: you may be wanting a payrise or a promotion; it may be coming up to your appraisal and you want to create a really positive impression; or maybe you're working on a project or are responsible for strategy planning and need to carry out an analysis of the situation.
We've all been in this position and how many of us at some point (or regularly maybe?!), have walked in to a meeting with said boss, sat down, laid out the problem or idea and have been met with resistance or worse – a blank face? You may have gone so far as to present a scrap of paper with a few – albeit possibly good – bullet points typed out, maybe even scribbled. But are they listening?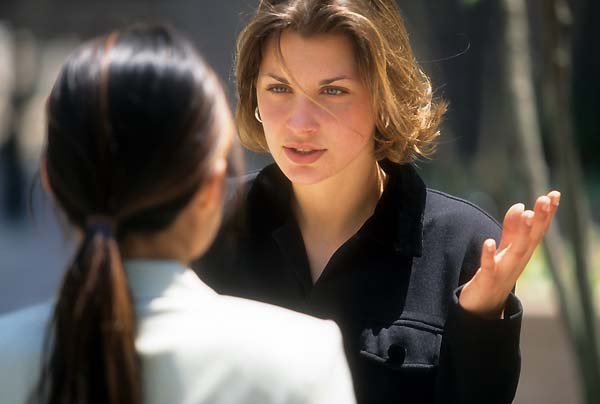 The ideas may be great, the issues may be very real but if we don't know how to organise our thoughts, how well are we going to convey these? And if they're not well conveyed, how do we expect to gain our boss's buy-in? What can you have in your arsenal that will help?
The SWOT (For Swots who are Going Places)
Most of us have come across this business tool before but how many of us have actually used this? It shouldn't just be the preserve of the high flying business exec (if that is who you felt it was designed for). It is too often dismissed and many shudder at the thought of it. I've therefore made it my mission to help those people realise that the SWOT is really our friend and reclaim it for the general working population.
Related: Things to Consider Before Signing a Job Contract
But What Would I Use it For?
Ok, so here's the million dollar question. Like I said, this doesn't have to be used for really high level stuff. Just think about what you want to tackle. If you're trying to impress your boss, this is about presenting a snapshot of an issue or opportunity to them. These could be:
The team/dept has taken on a new product offering and you want to show how you feel this could work or the possible challenges to be aware of
You've been assigned a project and you want to simply present an overview of what can help this succeed but what could also stand in its way
Maybe there is uncertainty, your boss is trying to see a way forward and you want to analyse where you currently stand as a team/dept
It could be a new year, quarter, whatever and you just want to display that you've thought about and analysed what could be in store for that next year/quarter.
How is it Structured?
I'm sure many of you will know how it's structured but a refresher never does anyone any harm. The best thing about many business tools is that the basis for it is simply four squares arranged in a grid (two boxes either side and then another two directly underneath). The internet has tons of templates but don't let them scare you! Print one out and then carry on reading this article.
The box titles are as follows:
Top Left: Strengths
Top Right: Weaknesses
Bottom Left: Opportunities
Bottom Right: Threats
The next piece of information may sound like it's going to make things more complicated but it actually makes it a lot easier when populating each box, so read and absorb:
The top two boxes represent Internal Factors (what's going on within your organisation) and the bottom two represent External Factors (what's going on in the market, your competitors).
Looking down the grid, the two left hand boxes will include Positive Factors and the right hand boxes, Negative Factors.
Related: How to pass your probation period
What do I Write in Each Box?
Don't feel constrained by any suggestions you may hear from me or anywhere else – these are purely to give you ideas of the types of things you may want to refer to. If your SWOT is covering a project or one particular aspect of your job, you don't need to necessarily refer to high level information like, 'Inspirational CEO with clear strategic vision'. Of course, it may be relevant but I hope you understand what I'm driving at. Keep it at an appropriate level.
Strengths: So remembering the factors explained above, have in your mind that in this box, you need to write down points that refer to strengths (Positive Factor) within your company (Internal Factor).
Weaknesses: Like Strengths, you will still be writing about Internal Factors but this time, you'll be discussing Negative Factors.
Opportunities: Again, like Strengths, you will write about Positive Factors in this box. However, your focus will be External Factors as opposed to internal.
Threats: As with Weaknesses, you will write about Negative Factors and like Opportunities, your points will again be about External Factors.
But what Aspects should I Discuss?
Ok, so here, you could potentially write about exactly the same things in each box. However, they would obviously differ depending on whether it was an Internal or External Factors box. For instance, you may refer to your company's excellent technology platform as being a strength so place that within the Strengths box. However, technical support you receive may be an absolute disaster, in which case, you'd list that in the Weaknesses box. Yet both would fall under the same category – technology.
Likewise, customer tastes may be changing and in one way, this presents an opportunity to diversify your product base (and should therefore be listed in the Opportunities box), yet the same change may prevent an issue with your current product line and therefore, this should be written in the Threats box.
Other Strength/Weakness categories may be:
Brand: is there a strong brand within your company. How is this reflected throughout?
Client relationships: are these strong/weak?
Processes: your company may be riddled with processes or not have enough. Whichever, do they work?
Management/leadership: potentially a sensitive one to include but if kept constructive, could be very relevant
Expertise: does your team/dept have expertise that puts you in a strong or weak position?
Resource: are you under-resourced (be realistic with this) or is well or poorly distributed/weighted?
Communication: what form(s) does this take and is it good/bad?
Product Offering: are the products strong? Is there room for improvement? Are they lacking?
Marketing: are there strong tools? Is the internal marketing of the team/dept good/bad?
Opportunities/Threats categories:
Customer habits/demands: how are your customers behaving? More sophisticated? Is that a Problem?
Legal changes: obvious but does this present a threat or opportunity for you/your company
Technological advances: for instance, has the growth in smartphone usage been good or bad?
Economic Climate: the credit crunch is an obvious example of what this may be about
Tax Increases/Decreases: for instance, VAT increasing from 15% to 20%
Competitor activity: what are your competitors doing? How are they doing it? How are you affected?
Geographical factors: are they building something near you? Have your competitors all moved in?
Market growth/decline: what's happening in the market? This may be indirect – i.e. money markets
Regulatory changes: is your business regulated? Are there any positive or negative changes?
Clearly, this is the part that actually requires putting metaphorical pen to paper but if in doubt, put it down. It can always be removed from the final version if you feel it's not that relevant afterall. Don't even try to categorise to start off with. Just stick with the box headings (Strengths, Weaknesses etc) and whether you should be noting down External or Internal Factors.
Related: How to Ask for a Promotion From Your Boss
SWOT Done – What Now?
It's important to remember that a SWOT is not a tool that allows you to prioritise and in itself, it doesn't provide solutions. It is simply a way to organise your analysis of any given situation, which may then lead to a solution by helping you to weigh up decisions that need to be made or identify solutions that need to be found.
Imagine walking in to your boss with an issue or idea, your completed SWOT in hand and now imagine their reaction to it. Isn't it worth the time and attention it took to create it when that is exactly what your boss will give you when they read it?
Long live the SWOT.
photo by: gerardfritz