As the weather cools down and the heat of the day fades away, it's a great time to create a cozy outdoor area for nights out by the fire pit. Smores, stories, and late-night drinks around the fire are a great way to celebrate the fall season. If you're ready to re-do your backyard to enjoy a more relaxing autumn season, consider incorporating some of the tips and tricks that we've gathered below.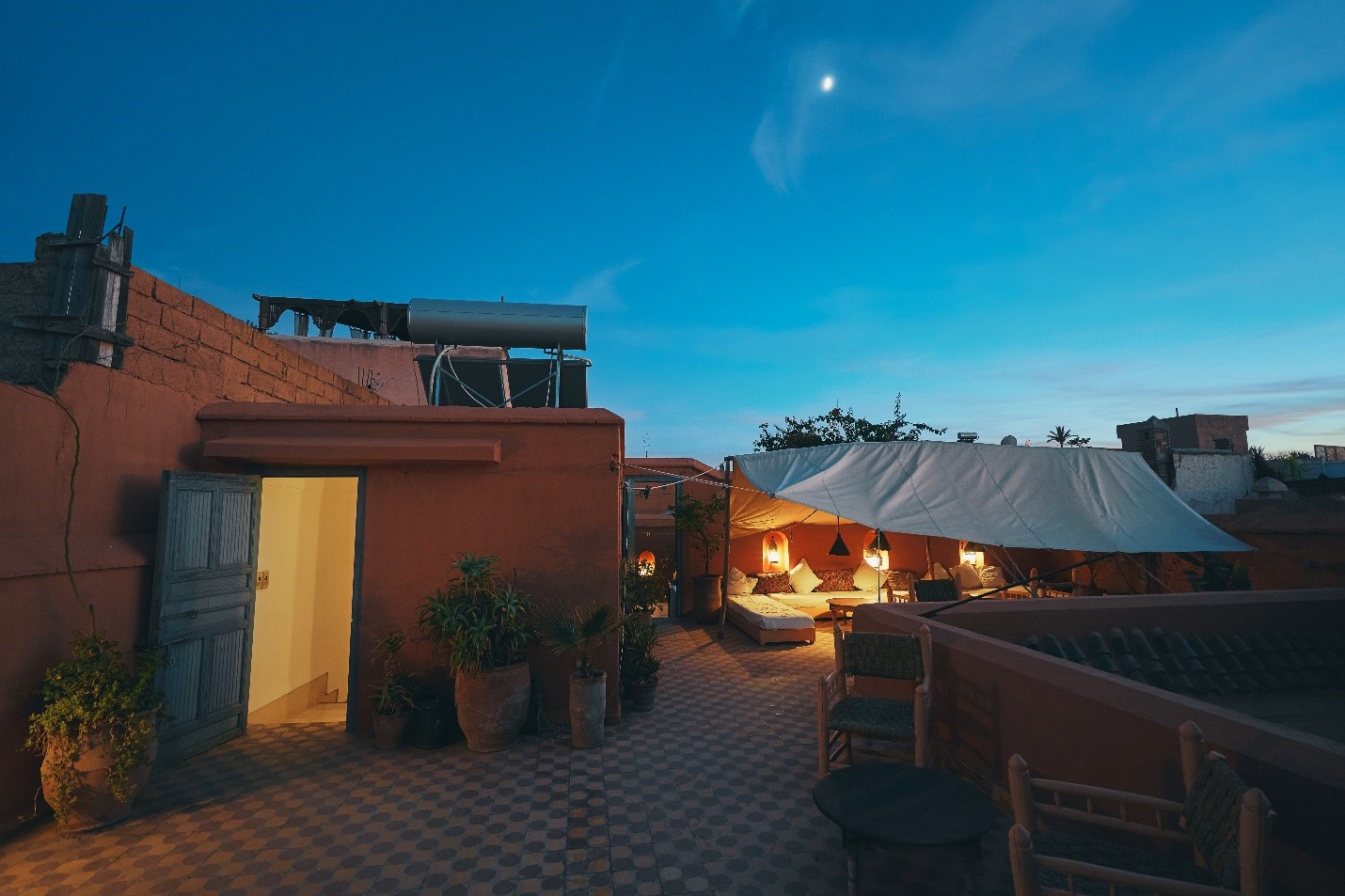 Tip #1: Create Privacy with Plants, Screens, or Fencing
If you really want to be able to relax, the first step to creating a truly peaceful backyard experience is by making sure you have privacy. Consider investing in fencing or even making DIY large planters out of concrete epoxy to create a barrier between your backyard and the outside world.
If you live in an apartment complex, you can add a curtain or porch screen to give yourself a little bit of privacy from the outside world.
Tip #2: Take Care of Bug Issues and Pests
One way to easily ruin your outdoor experience is through an attack from various bugs like mosquitoes or moths. Although eliminating bugs and insects completely won't happen, you should be able to better control them by investing in a few key products.
Add citronella candles throughout the outdoor space, for example, can help to ward off bugs like mosquitos. Make sure you get rid of any standing water sources, too. And you can even hire a pest control company if you feel like there's a problem you can't handle yourself.
Another great way to control the bugs and increase your enjoyment of your outdoor space is by investing in netting or a mosquito net enclosure.
Tip #3: Invest in Comfortable Lawn Furniture
If you have metal furniture that forces you into weird positions, you're likely not going to want to hang out and sit for very long. Instead, throw out old furniture or donate it to a second-hand store. Then, invest in furniture that is comfortable with cushions. Rocking chairs, outdoor sofas, lounge chairs, and ottomans are all great additions.
Add in a storage space for blankets and throw pillows if you want additional coziness and warmth.
Tip #4: Get a firepit
If your space allows for it, a fire pit is a great way to liven up your outdoor space. After all, who doesn't want to share some stories, smores, and drinks over a fire? It's the perfect fall activity. You can choose from large outdoor fire pits to small ones that can fit on an apartment patio.
Add in a whiskey-based cocktail or some Moscow mules and you've got yourself an outdoor fire pit party! Don't forget the snacks, too.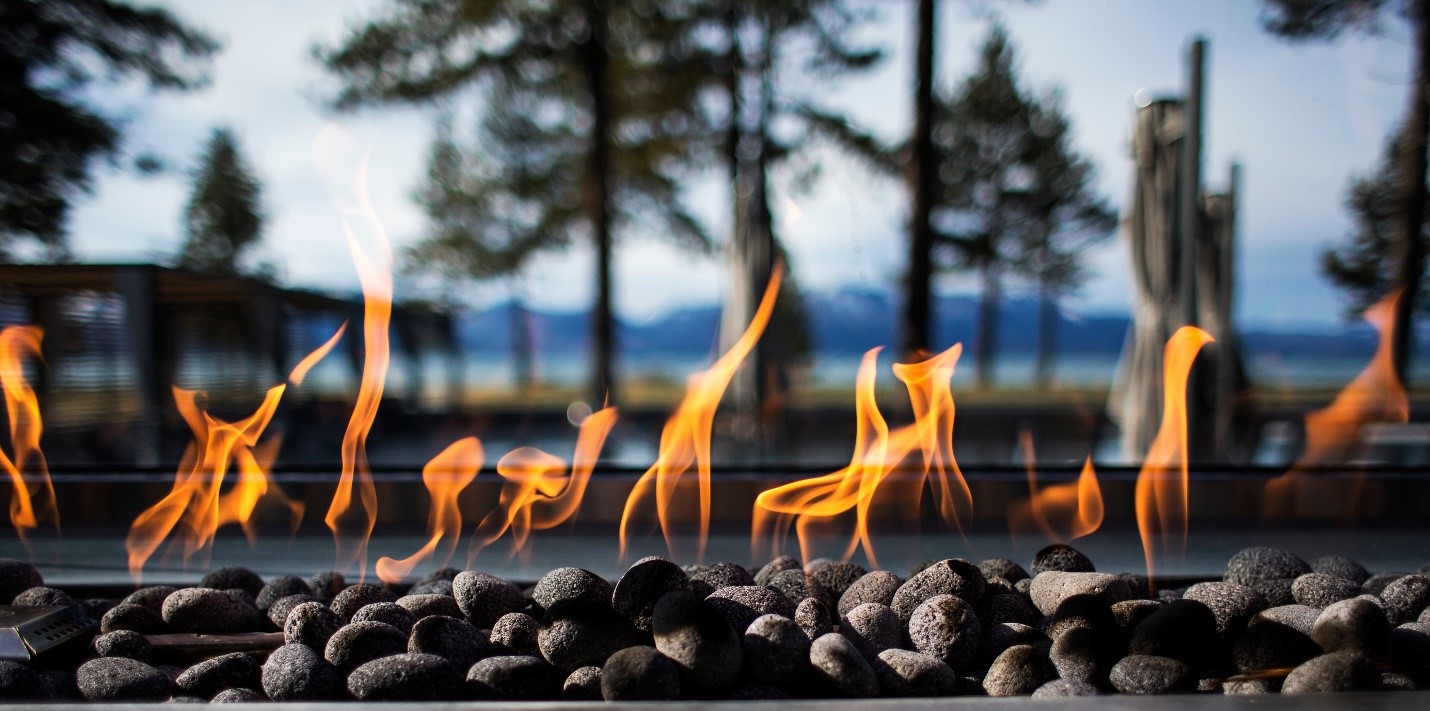 Tip #5: Use Creative Lighting
Solar technology has improved wildly over the years. For you, that means it's incredibly easy to get outdoor solar lights for a very affordable price. You can invest in cute fairy lights or string lights with vintage-style Edison bulbs. You can also get special solar jar lights that shine with rainbow colors during the night. There are plenty of colorful options to choose from!
Tip #6: Don't Forget About Plants
Adding greenery to your space outdoors is a great way to brighten up your patio, deck, or yard. Consider getting some planters and trying your hand at starting an organic garden. Or, invest in some more decorative plants like spider plants, snake plants, or pothos.
If you're not sure where to start, consider heading to your local plant nursery for advice on what native plants you can add to your outdoor space. Or, if your area suffers from droughts, you can consider xeriscaping your yard. Xeriscaping is simply a way to landscape that prioritizes water conservation.
You can also add fun lawn ornaments that are seasonally-themed or all-year-round appropriate like those classic lawn flamingos.
Depending on your climate and the availability of land you own, you can also plant trees.
Conclusion: Putting Together the Perfect Outdoor Space
Although summer is often thought of as the ideal time for outdoor gatherings, fall can be a fantastic time to enjoy a cozy space outdoors. Incorporate the decorating tips outlined in this article and you'll be enjoying your amazing outdoor space for many seasons to come.